Click here to get this post in PDF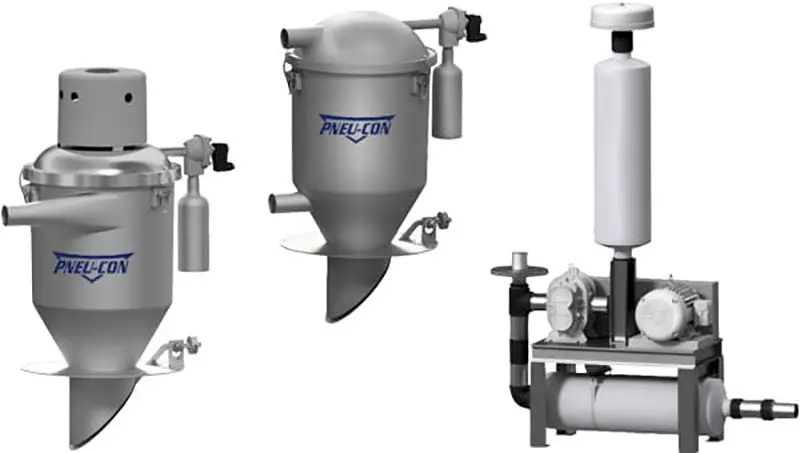 Pneumatic conveying may seem complex but once someone has taken the time to educate themselves on the process, things are not quite that difficult. When it comes time to handle and transfer various types of bulk granular and powdered products, pneumatic conveying ensures minimal losses. Costs are also significantly reduced as compared to other systems.
Meanwhile, electronic flow control valve is mainly to regulate the massive pressure of gas and liquid flow of ins n outs machinal devices. Pneumatic needle valves are undoubtedly a technological revaluation that performs as controllers of positive and negative air pressure.
The real issues start to arise when it is time to learn more about the nuances of pneumatic conveying. What are the advantages associated with this process? What is the difference between lean phase pneumatic conveying and dense phase pneumatic conveying? This guide is here to help make sense of it all.
Understanding The Process
The pneumatic conveyors will move items through a pipeline that is fueled by the pumping of air. The items that are typically moved in these instances are powders or granules. The pipelines are enclosed and airtight. If the operator needs to adjust negative or positive air pressure, they can do so without having to worry about any damage or losses.
The Pros and Cons of Pneumatic Conveying
Once the operator has a stronger understanding of the process, they can learn more about the pros and cons of pneumatic conveying. Let's start by taking a closer look at the advantages. For starters, these conveyors can be run either horizontally and vertically over long distances. The systems also require less floor space, which allows room for other forms of machinery if necessary.
The pipe transfer lines are designed in a compact manner, so that they can be run around other machinery as well. The equipment that is currently in use does not have to be affected during the installation process. One of the many basic benefits for system operators is the ability to carefully control the working environment. Pick-up and discharge points are placed wherever they are needed.
There are also fewer moving parts to consider, which makes the maintenance process much easier than other mechanical systems. Contaminants are also unable to enter the pipeline. This goes a long way towards ensuring a smoother maintenance process, too.
What About The Cons?
Higher volumes of products may come with certain challenges that are not always expected. Fans and blowers may also be very noisy but there are soundproofing measures that can be taken. If products are wet or fragile, blockages could take place. These products may not be able to withstand the sharp turns or the high velocity of the airflow. Larger systems could be tougher to install because the blower size tends to be limited.
What's The Difference Between The Different Types of Conveyors?
The lean phase and the dense phase conveyor are the two main types of systems. The lean phase conveyor has two different subcategories that must be discussed, though:
Dilute Phase
These systems are best for conveying materials that are non-abrasive and have a low bulk density. For example, flour is a commonly used item in these instances. If the product in question is not easy to break, this is another reason to go with a dilute phase conveyor.
Medium Phase
The particles that travel through these pipelines will remain suspended throughout the transportation process. As long as the items in question have a low concentration or solids loading ratio, this is the best way to go. Roots blowers and exhausts are used in these systems as a means of pushing the air through.
Dense Phase Pneumatic Conveying
These are the ideal systems for moving items that are fragile and sensitive. Dense phase pneumatic conveying also works at a lower rate of speed, which allows for less damage to the product overall. The designs must be more precise for these systems, as opposed to lean phase conveyors. Blended products, abrasives, friable materials and plastic pellets that do not require a continuous delivery are the most commonly applied items when it comes to these systems.
You may also like: How to Boost Your Manufacturing Process for Greater Efficiency