Click here to get this post in PDF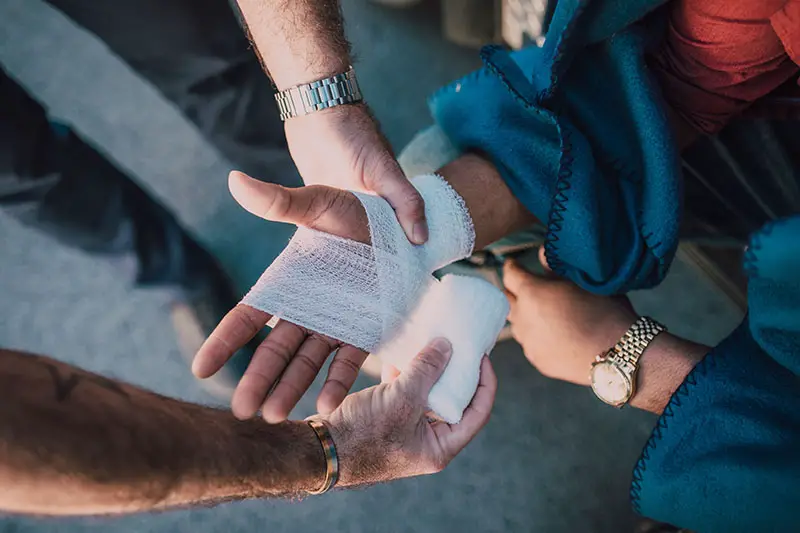 Philadelphia witnessed an 8.5% increase in employment rates over the past year. Sustaining work injuries can be a trying experience. You will likely spend your time stressing out about managing while you recover and worrying that company officials will take advantage of the situation by mistreating or underpaying you. 
However, by stepping up and fighting for what is right, you may get the compensation you deserve. An expert lawyer specializing in Workers' Compensation Philadelphia can assist you through the process. 
Types of Common Injuries at Work
Stats show that over 34% of reported work injuries in Philadelphia are sprains and strains. However, even degenerative conditions like carpal tunnel syndrome, tendonitis, herniated discs, broken bones, amputation, and burns also fall under "work injury" in the city. The most common causes of these conditions are:
Lifting heavy objects
Slipping and falling
Repetitive motions such as typing and mousing
Exposure to chemicals or toxins, hazardous waste, or noise on the job. 
As per Philadelphia law, your employer is required to provide you with a safe work environment free of health hazards. If your injuries occurred because your employer did not take the necessary precautions to protect you from harm, as required by law, this is a prime example of negligence. 
In such instances, you are entitled to compensation for your medical bills and other losses arising from the injury, including damages for pain and suffering.
Workers' Compensation Law in Pennsylvania 
Pennsylvania has implemented a Workers' Compensation insurance system for employers to provide coverage to employees in the event of on-the-job injury or illness. The state issues licenses to workers' compensation insurance carriers authorized by Pennsylvania law to offer workers' compensation insurance coverage.
The Pennsylvania DLI works to ensure that employers follow their insurance responsibilities and follow state laws regarding insurance, safety measures, and workplace rights for employees who have been injured on the job.
How do Workers' Compensation Lawyers Help You Get the Desired Results?
Philadelphia is home to over 28,000 business establishments. Suppose your employer failed to provide a safe work environment or otherwise acted negligently when handling your case. In that case, you may be eligible to file a third-party claim against the negligent party.
Types of Workers Injury Compensation You May Be Eligible for in Philadelphia
In exchange for workers' compensation coverage, employees waive their right to sue in the event of injury.
Total Disability 
If you sustained an injury that left you permanently disabled, you would receive weekly payments equal to two-thirds of your average weekly wage from the insurance carrier.
Partial Disability  
Suppose you have been injured so severely that you can't work but can find a different, less physically demanding occupation. In that case, you will receive weekly benefits equal to two-thirds of your average weekly wage.
Permanent Partial Disability 
If you can't return to your former career but can work at another occupation that pays you less, you may be able to receive partial disability payments on a scale based on your impairment.
Final Thought
Well-trained and experienced workers' compensation attorneys, paralegals, and legal assistants can help you file for workers' compensation in Philadelphia. If you were injured in Philadelphia, these experts could help ensure you receive the due compensation.
You may also like: 5 Things To Do After Incurring Injury At Work
Image source: Pexels.com