Click here to get this post in PDF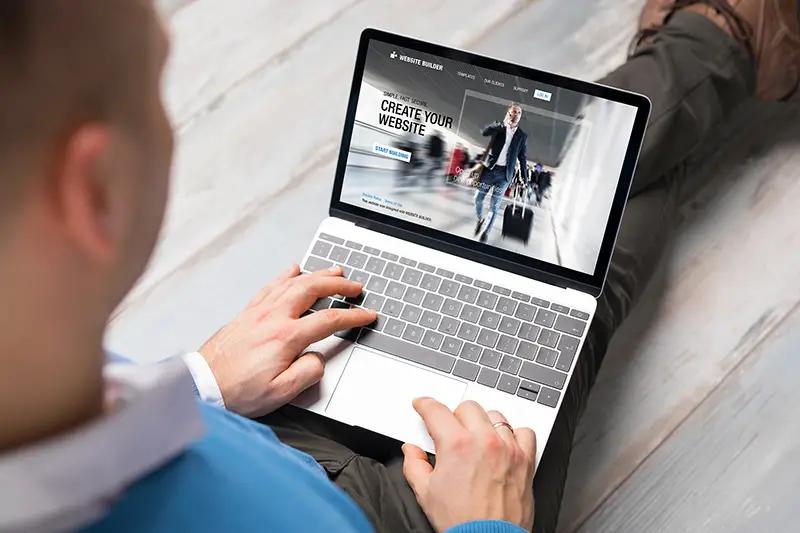 One of the essential resources that businesses should invest in is their own website. It not only represents your company but also acts as the primary informational resource from which prospective customers may learn about the services and products that your company offers. Maintaining an up-to-date website, which serves as the major source of information about the goods or services offered by your company, should be one of your top priorities. Consider it an essential step in the process of expanding your customer base and other aspects of your business.
You should be familiar with the most recent improvements since website development continues to advance over the course of several years. Maintaining an awareness of current trends can prevent your company's website from slipping behind those of your rivals. If you haven't updated your website in quite some time, it's time to take a closer look at it to determine whether or not any adjustments are required. The following are some of the most obvious indications that your website is in need of an update:
Website Design That is Too Old
Design trends shift often, and there are very few website designs that will stand the test of time. When a consumer sees that a website is starting to seem obsolete, it might instill a sense of mistrust in them. Outdated websites may give the impression that they are hazardous to use or buy from. In the same vein, if your website's design is beginning to seem dated or undesirable to visitors, it is likely time for a redesign. If you want to engage your audience and encourage them to connect with your online offering, your website has to have a visually pleasing appearance.
Your Website is Difficult to Update
Keeping your website updated with fresh material can show your visitors that you are interested in their experience. Nobody likes to go to a website that seems outdated or unmaintained. Since web development has advanced so much in the past ten years, it is now normal to find websites built on a framework that is inflexible and difficult to modify. If your team doesn't have a web developer, you need to find something that will be simple to change whenever you want. 
You are in luck since there are a lot of solutions available today that need little or no coding at all, and they let you create some amazing designs with just a few clicks of the mouse. It is no longer necessary to have a computer science degree to create a website or maintain an existing one. Your choice of website builder should also enhance the process of upgrading your site, making the process of making changes more manageable and reducing the amount of tiresome work involved. You will be able to maintain your concentration on the areas of your company that are more important this way. There are a wide variety of website builders available, including WordPress, Shopify, Squarespace and Wix, among others. Depending on the requirements and objectives of your company, each of them comes with a unique set of advantages and disadvantages.
The Loading Time of Your Site is Unacceptable
If your website takes too long to load on a mobile device, around 55% of mobile visitors will leave and go to the website of one of your competitors instead. If you discover that this is the case for your website, there are a variety of things that you can do to improve its load time. You may reduce the time it takes for your website to load, for instance, by compressing the material on it. You might also hire a reputable web designer to handle the work for you. There are numerous additional hidden reasons that might be causing your poor site performance. Additionally, you might take advantage of the opportunity to resolve additional concerns on this list.
Poorly-Researched and Outdated Content
The website associated with your company will function as a source of information about the goods or services it offers. It is essential to keep your website up to date with information of the highest possible quality if you want to provide value to your site's users. If the material on your website is still dated, you may want to update it. Building trust with site visitors while also letting them know all your company has to offer may be accomplished by giving them current and relevant information. Adding new material to your website regularly will not only assist in bringing in more visitors but will also encourage repeat business from existing customers.
Pages That Are Unresponsive
You may have noticed that many older webpages sit in the center of your screen to accommodate most desktop screen sizes. However, this immediately makes a site seem out of date. Users nowadays expect websites to adjust to their device and screen size. A responsive website will easily transition from a tiny iPhone to a huge display. The responsiveness of your website is an extremely important factor in determining the overall quality of the online experience you provide for your consumers. This is especially true because Google currently prioritizes the indexing of mobile-friendly websites. It is important to keep in mind that Google's mobile-first indexing will still apply to your website even if the majority of your consumers access it from their mobile devices.
In Conclusion
In an already extremely competitive market, effective administration of a brand's website is necessary to keep a competitive advantage. Because your website design represents your company to the world, you should make it a top priority to ensure that it is always current with the most popular design trends. After reviewing your website, if any of the signs discussed earlier are seen, you should consider implementing a site redesign as soon as possible. In an ideal world, working with a professional to ensure that the required upgrades are carried out would guarantee the best possible result for the website associated with your business in a short amount of time.
You may also like: The 7 Best Websites To Edit And Join Videos Online For Free
Image source: Shutterstock.com