Click here to get this post in PDF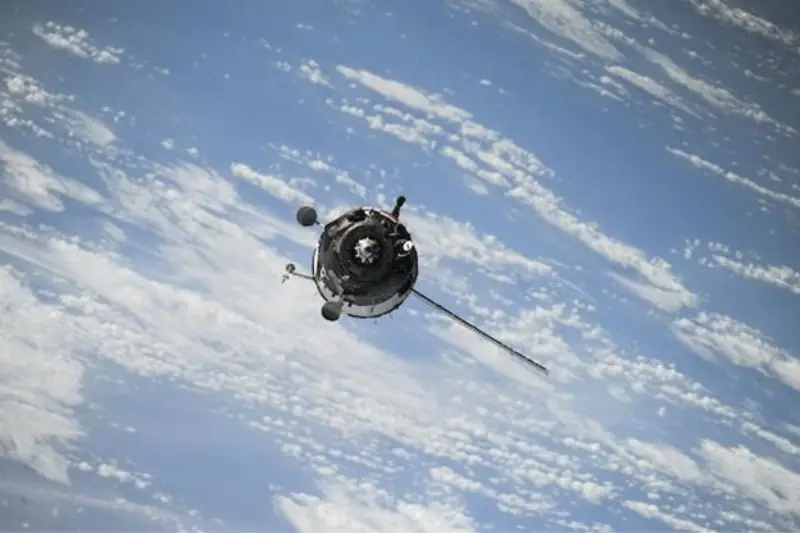 Satellite communication is an important factor that enables worldwide company operations to function effectively in the modern, fast-paced, and interconnected world. Effective satellite communication is essential for companies of all sizes. It is needed for data transmission, the facilitation of cooperation in real-time, or guaranteeing stable connectivity in remote places. Despite this, staying one step ahead of the curve and optimizing satellite communication for greater performance and efficiency to make the most of the rapidly advancing technology is vital. This piece will discuss six ways satellite communication will help your businesses.
1. Broader Connectivity
To fulfill the communication requirements of contemporary organizations, satellite communications are essential. Using satellite technology, businesses can communicate with clients, partners, and staff in far-flung or underdeveloped regions despite geographical obstacles. Companies can develop a global presence and engage with stakeholders worldwide thanks to satellite communications. No matter where they are, businesses may set up solid communication channels that enable fast decision-making, real-time data exchange, and seamless collaboration. Businesses can now operate in remote areas with little or no terrestrial infrastructure thanks to satellite communications. Companies can build dependable connectivity, enabling remote operations, monitoring, and controlling crucial assets and equipment from offshore oil rigs to remote mining sites. Terrestrial communication networks may be interfered with or unavailable during natural catastrophes or infrastructure failures. As a reliable fallback option, satellite communications guarantee continued data transfer and communication under all conditions. Planning for business continuity and disaster recovery requires this expertise.
2. Faster Data Transfer Rates And Increased Bandwidth
Business organizations can handle massive volumes of data and support bandwidth-intensive applications thanks to improved satellite communications, which provide them access to larger bandwidth and faster data transmission speeds. Even in places where terrestrial networks are weak or nonexistent, businesses may obtain high-speed internet connections thanks to satellite technology. This enables businesses to access crucial web resources, use real-time collaboration tools, engage in video conferencing, and employ cloud-based services without sacrificing performance or productivity. Effective data transport satellites allow enterprises to transport data effectively and dependably, facilitating the exchange of huge files, conducting data backups, and synchronizing data across many locations. Businesses working in geographically scattered environments or those significantly relying on data-intensive processes may notably benefit from this efficiency.
3. Enhanced Redundancy And Reliability
Reliability and redundancy are crucial for enterprises looking for continuous communication capabilities. Businesses have a second network option thanks to satellite communications, which lowers the possibility of outages and downtime brought on by problems with the underlying infrastructure on the ground. Companies can guarantee continuous connectivity, avoid losing important data, and preserve operational stability by having a redundant communication route. Data traffic from terrestrial networks can be offloaded by satellites to reduce network congestion. This is especially useful in locations with a high population density or during periods of high usage. Satellite communications help to create a more dependable and consistent user experience by dispersing network strain.
4. Enhanced Privacy And Security
Satellite communications offer improved security and privacy protections at a time when data breaches and cyber threats represent serious concerns to enterprises. Strong encryption techniques are supported by satellite communications, ensuring secure network-wide transfer of critical data. Businesses may protect their data from interception and unlawful access by utilizing encryption technology, reducing the possibility of data breaches and upholding customer confidence. Compared to conventional terrestrial networks, satellites provide a dedicated communication route less vulnerable to cyber assaults. Lowering the danger of malware, hacking, and other threats that could jeopardize network security and interrupt operations adds an extra layer of safety for enterprises.
5. Global Accessibility And Coverage
Due to satellite communications, businesses may increase reach and ensure connectivity in places with sparse terrestrial infrastructure. Large geographic areas, including inaccessible and distant locales, are covered by satellites. By utilizing these networks, businesses can access clients and markets that would be challenging to reach otherwise, creating new possibilities for business expansion and market growth. The satellite communication industry is essential because it plays a role in various industries including telecommunications, broadcasting, navigation, remote sensing, weather forecasting, oil and gas exploration, emergency management, and defense; demonstrating how crucial it is to the current business state. Satellite communication will likely play a more and more significant part in determining the future of industries worldwide as technology develops. 
6. Gain Competitive Advantage with Satellite Technology Advancements
Ongoing improvements in satellite technology are revolutionizing the capabilities and opportunities for enterprises. High-throughput satellites (HTS) deliver better performance and business efficiency by dramatically enhancing bandwidth and data transmission speeds. Businesses can gain a competitive advantage from these benefits if they make substantial infrastructure investments because of HTS technology's seamless integration of satellite connectivity into already-existing networks. LEO satellites are a brand-new category of satellite systems positioned in lower Earth-orbital altitudes. These satellites are perfect for real-time response applications since they have shorter latency and higher throughput. Businesses may connect more quickly and reliably thanks to LEO satellite constellations, which also allow cutting-edge technologies like the Internet of Things (IoT), autonomous driving, and remote sensing.
Conclusion
In conclusion, the success of businesses in today's interconnected world needs to continue working on improving satellite communication. Improved satellite communication can help businesses in six ways we have mentioned above. Expanding satellite communications provides businesses with various advantages, such as improved global connectivity, increased bandwidth and data transfer speeds, reliability and redundancy, security and privacy, global coverage and accessibility, and satellite technology advancements. By embracing these developments, businesses can seize new opportunities, boost operational effectiveness, and gain a competitive edge in today's interconnected world. Embrace the power of satellite communication to catapult your company to the top of its industry in this digital transformation era.
You may also like: The importance of digital transformation for your business?