Click here to get this post in PDF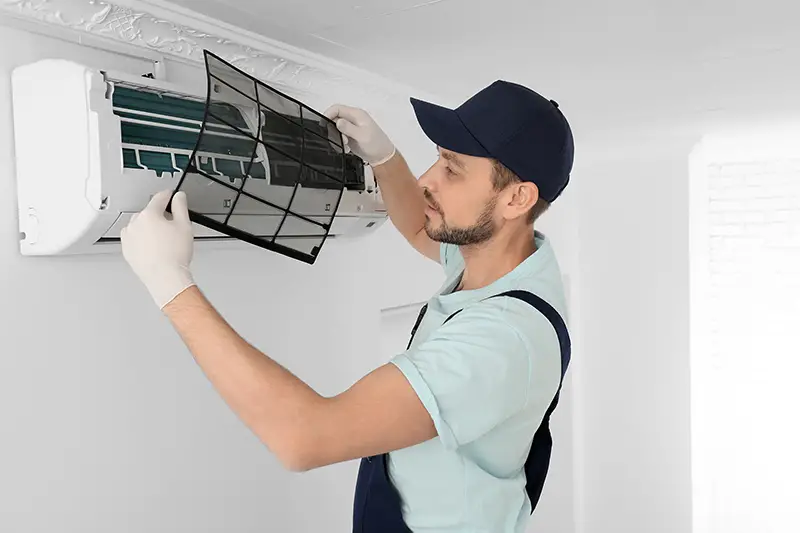 The quality of air in your office has a direct impact on your employees' performance. Poor quality air will cause issues such as headaches, dizziness, and laziness. Consequently, this will reduce the morale of your employees. For enhanced productivity, improve the quality of your office's air with the 14x14x1 air filter. Use the following tips and tricks to improve the quality of air in your office.
Natural Air
Leverage natural air. Allow it into your office. Open the windows. Do the same to doors. Allow natural sunlight into your spaces. Allow air to circulate naturally in your spaces. Using natural ventilation will reduce pollutants while improving air quality.
Air Purifiers
Air purifiers are outfitted with filters to filter contaminants, leaving you with quality air. Use carbon filters to remove gas particles from the air at home. Purchase the right purifiers. Go for the right size. Also, consider the right type.
Replace Your Air Filters
Improve office air quality with new air filters. Bringing in new, clean filters will improve the efficiency of your HVAC system. Plus, doing so will bring down utility bills. Still more, replacing air filters will prolong the life of your HVAC system.
Indoor Plants
According to science, plants are natural air purifiers. They absorb toxins from the air, leaving your space with clean air. They absorb carbon monoxide, benzene, as well as formaldehyde. Make sure you bring in the right plants. Don't bring plants that will trigger allergic reactions within your office. Plants also make offices look exciting. Try spider pants and dracaena. You can also bring in Garden Mum.
Building Materials, Furnishings
Chemicals from insulation materials, carpeting, and furniture can pollute the air around your office. If you can, limit materials with these chemicals. Use chemical-free paints and furniture. Don't keep unwanted junk in your office. Throw them away. Your office should be kept clean and organized.
No Smoking
Don't allow your employees or customers to smoke around the office space. Smoke from cigarettes is rich in particles that can pollute the air. According to research, those who are exposed to secondhand smoke risk developing issues such as inner ear infection, asthma, as well as cancer.
On the other hand, electronic cigarettes can also pollute the office air. Thus, restrict your employees from smoking in your office or surrounding. Design a designated smoking area.
Clean HVAC Air Ducts
Don't allow dirt and dust to collect around your HVAC ducts. Clean the ducts. Cleaning will minimize things like mold, bacteria, and dead insects. These contaminants can cause air-borne diseases. Plus, they will reduce the efficiency of your HVAC system, causing an increase in utility bills.
The Bottom-Line
Improve the quality of air in your officer. Ensure that the ventilations are ok. Inspect your HVAC system. Ensure that it's working optimally. Change dirty air filters. You can also clean your air filters. Prioritize HVAC inspections from time to time. Use the above tips and tricks to improve the quality of air in your office. 
You may also like: 7 Benefits Of Cleaning Your Air Ducts And Dryer Vents
Image source: Shutterstock.com