Click here to get this post in PDF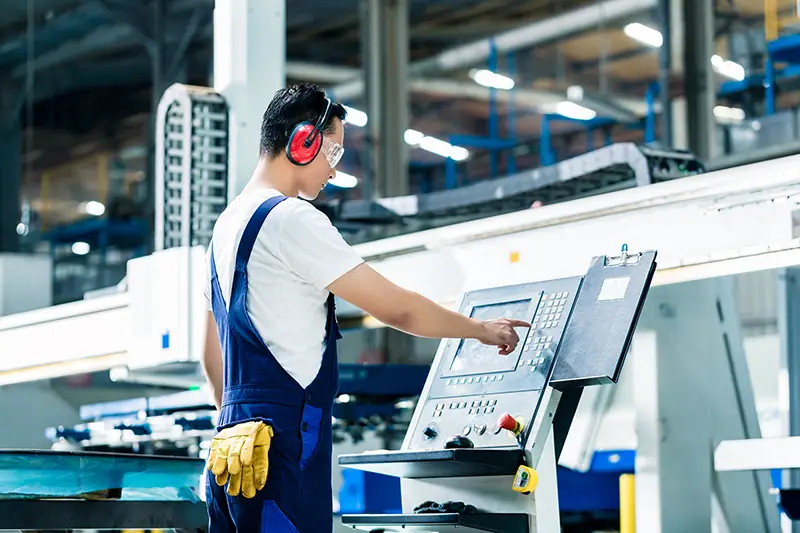 Your machine shop is doing pretty well, but you know that you can probably produce better materials for your customers. This belief is based on some feedback from your buyers. Thankfully, there are many things that you can do to improve your overall machining operation and keep it operational.
For example, Ermaksan produces many powerful tools that can help your machine shop create stronger parts and better products. Understanding a few of these machines can give you a better understanding of how to create amazing parts that will fit your customers' needs and improve your bottom line.
Press Brakes: Accurate Bending and Speed
Press brakes provide your shop with a powerful bending and shaping option with versatile styles and curve options. They are very energy efficient (as much as 65% more efficient than similar tools) and use 95% less oil than other machines, giving you a cleaner and healthier shop.
Just as importantly, these brakes use hydraulic power that you can easily adjust to create varying bends and curves with different intensities. In this way, you can use press brakes to create just about any part of the tool that you need for your shop, making it a better and more efficient place to work.
Plasma Cutters: A Fast and Effective Tool
If press brakes aren't fast enough for your needs, or you have a huge order that needs to be done ASAP, it is important to upgrade to something like a plasma cutter. These tools use a powerful hot plasma source to automate your production and provide a useful assembly line option for your team.
Once you set up a plasma cutter for your shop, you can typically let it run and cut parts for you. Your team can occasionally check in on the machine to ensure that you get high-quality parts with no errors. Simple adjustments can ensure that you keep your shop moving smoothly between varying production loads.
Fiber Lasers: A Powerful Cutting Tool
Fiber lasers are a unique machining option that can help cut flat metal sheets to multiple thicknesses and create a high-quality precision that other machining options cannot. They come with multiple cutting heads and 2.5-G acceleration, which creates a better option for your machine shop.
When upgrading to this machine, make sure that you identify one that fits easily into your overall operation. They will cost more than your traditional Co2 lasers, so balance your budget carefully. Thankfully, you can usually trade-in or sell your old machines to help fund this purchase.
Punch Press: Critical for Punching Holes
Punch presses can produce quick and efficient holes in your metal that may be useful for many machining needs. For instance, holes may be necessary when connecting to or more sheets, particularly when using bolts or other strong connecting items between your parts.
A typical punch press has several clamps and loading switches, along with multiple die sets that let you choose your hole sizes. They can also cut through different sheet sizes, depending on the metal you use. Make sure that your machine can handle your production needs before purchasing.
Taking Care of Your Shop's Needs
Do any of these machines sound like the tool that you need for your shop? If so, it is important to research other options and find the ones that make the most sense for your needs. Doing so can help you take control of your shop and produce better parts that your customers will love.
Doing what you can to improve your shop's operation can help make it a more efficient and high-quality experience. Just as importantly, it can help you focus your money where it matters: upgrading your shop and paying your employees fair and reasonable wages for their hard work and skills.
You may also like: The Definitive Guide to Industrial Transformer Selection
Image source: Shutterstock.com