Click here to get this post in PDF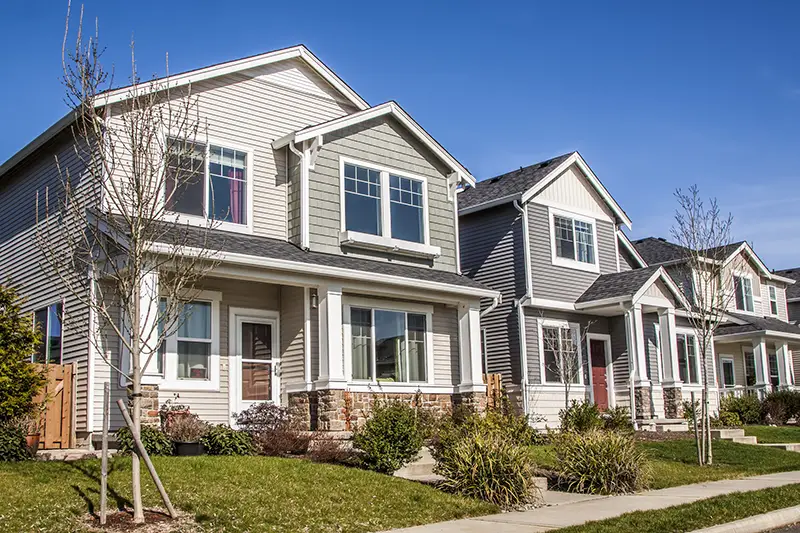 The westside region of Los Angeles is one of the most affluent areas in the United States. It has desirable schools, excellent transport facilities and a high quality of life. Therefore, buying a home or commercial property in Westside LA can be profitable if you are looking for an investment property. In addition, it has potential for growth due to its good mix of residential and commercial areas.
This article will explain why buying a property in the Westside of LA can be a good deal.
1. Affordability
One of the key factors people look into when buying a house is affordability. Westside Los Angeles is a great choice if you're looking for an affordable option. The area has some of the most affordable properties in LA and a good mix of residential and business areas. It also offers excellent transport facilities and a good economy, making it a great place to live. In addition, the Westside is home to some of the best schools in LA.
2. Prestigious Westside LA Schools
Many prestigious schools are in Westside LA, such as Harvard-Westlake School, Loyola High School, and University High School. These schools offer a quality education for students and great extracurricular activities. The school district is also very diverse, which makes it easy for any family to find the right school for their child or children.
When finding affordable homes in Los Angeles real estate market, Westside LA offers some of the best deals around. You can easily find well-maintained homes with spacious yards and plenty of rooms at very reasonable prices compared to other areas in LA County.
There are many different types of homes available on the market right now. From condos to mansions, there will be something that fits your needs. According to Simply Insurance, about 27% of the US population lives in condos. Thus, the Westside is a great place to live and also a great place to invest in condos.
Many real estate agencies in the area have a list of houses, apartments, condos, and mansions on sale. If you're looking for a small home or condo in Los Angeles, look no further than condo sales in West LA options.
For example, several houses on Colby Avenue have luxurious bedrooms, bathrooms, an outdoor patio area, and an office space attached to the garage. Some properties have old traditional looks, while a few are newly built.
3. Good Economy
The Westside has one of the most affluent populations in Los Angeles. In addition, the area comprises both business and residential areas and properties. It means you can invest in real estate property here without worrying about the economy taking a hit on your investment.
Though there are still some areas where crime rates remain high, it is much safer than other parts of Los Angeles County. As per Neighborhood Scout, your chances of being a victim of violent crime in Los Angeles are 1 in 134. In addition, the Westside is home to some of LA's most desirable neighborhoods, including Brentwood, Santa Monica, and Venice Beach.
4. Westside LA has a Good Mix of Business and Residential Areas.
Westside LA is a great area to live and work because it has a good mix of residential and commercial areas. The Westside LA area is home to some of the most prestigious restaurants, shopping centers, and entertainment venues in Los Angeles.
The Westside LA area also has a lot of green spaces, such as parks and gardens. It makes it perfect for people who love spending time outdoors or want their kids to have access to these places, so they can play sports anytime they want.
Many museums are in Westside LA, including the Museum of Tolerance and the Los Angeles County Museum of Art. LACMA houses more than 145,000 objects from around the globe, including nearly 4,500 artifacts from Latin America. As per sources, LACMA hosts about 1.5 million visitors each year.
If you like art or history, then this could be one reason why you should consider buying property here.
5. Excellent Transport Facilities
There are several reasons why buying a real estate property in Westside, LA, can be a good deal. Firstly, the area is well-connected to public transport networks and has excellent road infrastructure. The roads are wide enough to accommodate cars and buses, which makes it convenient for commuters to get around without facing traffic issues.
There are also plenty of underpasses, making it easy for pedestrians to cross the road safely. In addition, there is an efficient public transport network connecting all parts of Westside LA by rail and bus routes that run 24 hours a day.
6. Quality of Life in Westside LA
The lifestyle in Westside is great. You can enjoy an affordable home near nature, schools, and public transportation. It's a great place for young families with children because the cost of living is lower than in other parts of Los Angeles.
Children have access to top-notch educational facilities such as private schools, charter schools, and magnet schools that provide high-quality education at an affordable rate.
You'll also find plenty of green spaces within easy reach of your new home in Westside LA. There are many parks where you can relax with friends or family after a long day at work or school. In addition to these recreational areas, hiking trails are available nearby that allow residents more opportunities during their free time outside their homes.
7. Rental Rates are Also Increasing in the Area
The rental rates are also increasing in the area. As a result, the demand for properties in Westside LA is increasing, and that's why many people are moving to this area. It can be an excellent investment if you plan on selling your property at some point. As more people move into the area, demand for real estate properties will also increase.
If you want to buy a house for rental purposes, Westside LA is one of the best places for it. It has all the amenities needed for comfortable living, and many apartments are available for rent here too. It means that you would be able to sell your property at a higher price than what it is currently worth.
Consider Buying a Property in the Westside Today
You will be happy to know that the Westside is a great place to buy a property. Not only will you have access to all of Los Angeles's amenities, but also you can expect to see your investment appreciate over time. In addition, the Westside boasts an excellent economy and transport system and is home to some of LA's best schools and social services.
It can be a viable option if you're looking for a good investment opportunity and want to invest in the Westside. The properties are affordable, and there are plenty of options available. There are many reasons why purchasing real estate in the Westside LA area could be a good deal for you.
You may also like: 5 Tips for the Real Estate Investor
Image source: Depositphotos.com