Click here to get this post in PDF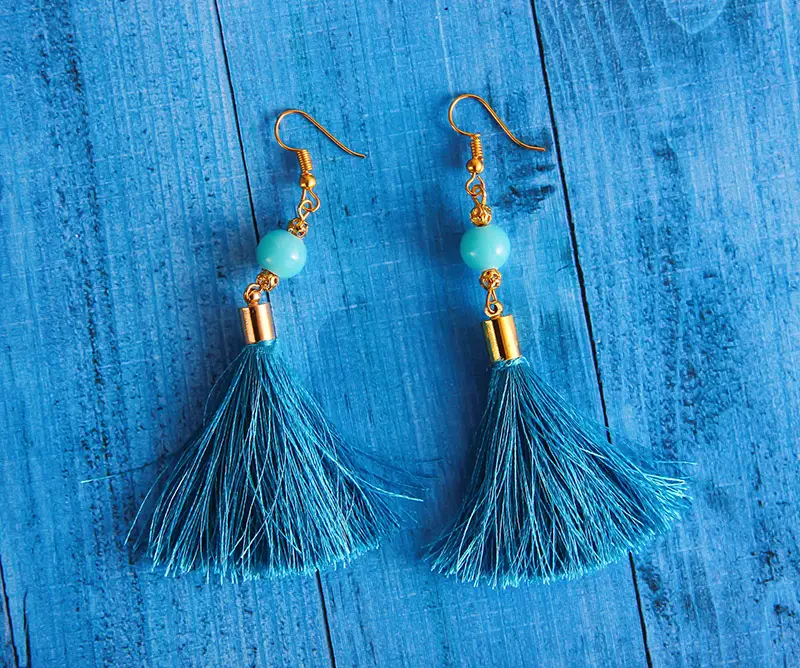 Starting a jewellery making business is an excellent way to make a living if you're skilled at creating these beautiful items. People love to look at and buy jewellery, especially when it's hand-crafted.
However, it's not as easy as saying you want to start a business and that you'll instantly find success. There are important considerations you must think through and about as you begin your journey as an entrepreneur and artist. The following tips will help you know what to focus on to help you get and stay ahead.
Your Niche & Skill
One important consideration when you're starting a jewellery making business is your niche and skill. If you try to take on too much at once it may backfire and you might lose focus. Think about what you're good at and what types of pieces you think customers will want to purchase. For instance, maybe you want to stick to making earrings initially and branch out to creating other items once you're fully established and up and running. It's best to stick to what you're good at and feel most passionate about in the beginning.
Preparing Your Shop & Workspace
You're also going to need to consider where you'll work and how you want to set up your shop as you get started. You'll need enough space and the right tools and equipment to create and make your jewellery. For instance, you'll want to invest in items like a workbench and comfortable chair, to have the right lighting, and purchase a carbide rotary burr so you get the results you desire. You may want to find a quiet space off the beaten path where you can go to work and concentrate. On the other hand, maybe it's possible you have space in your home so you can work right where you live.
Establishing Your Brand
Another consideration when starting a jewellery making business is to figure out ways to establish yourself and your brand. People typically buy jewellery based on the creator or maker and the style of the piece. Figure out who you are and want to be and what types of clients you believe will be most attracted to your line. It may help to come up with a catchy tagline and logo for your jewellery so people begin to recognise your pieces and are drawn to them. Make sure to consider jewellery photography services so your brand can have quality written all over it."
Selling Your Jewellery
You don't want to create a bunch of jewellery and then have it go to waste or not be able to make a profit from it if it's how you're making a living. Therefore, you need to consider how you'll go about selling your jewellery. It's in your best interest to develop a marketing plan and strategy and take the time to define your target audience. Launch an attractive website and engage with potential customers on social media for starters. Using professional jewelry photos is highly recommended when selling online, as it will give your brand a decent boost in authority. You may also want to secure a booth or spot at local trade shows, farmer's markets, and other events where you can show off your jewellery and start to spread the word about your line. 
You may also like: Things That Jewelers Don't Tell You About Jewelry
Image Source: Pexels.com