Click here to get this post in PDF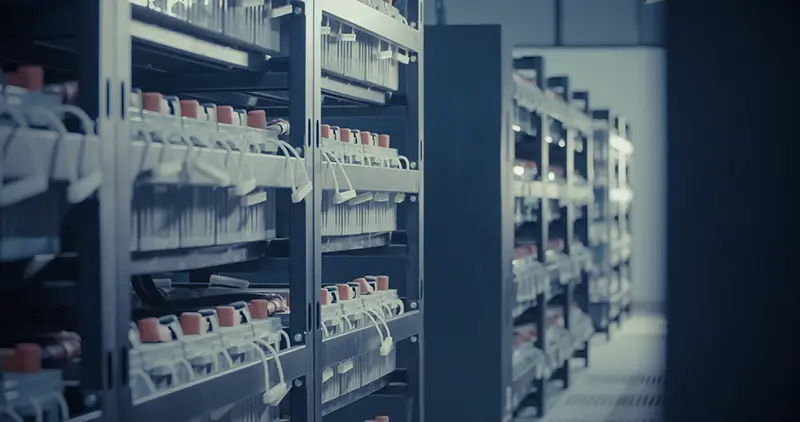 Inside your company, modern technologies like data room due diligence may greatly simplify life. This tool may help you grow your business, no matter how small. You must compare prices and feature offerings from various software developers to pick the best option. Contrary to the unique features offered separately, virtual data rooms' capabilities are essentially the same in general. You should speak with your preferred data room representatives to obtain a comprehensive list of its many sophisticated capabilities.
There has never been this kind of software before, which is why the online data room trend is unique. It has taken the place of the actual data rooms where papers were formerly kept. Such a traditional way of conducting business is now gone. It has been replaced by data room software that saves all the paperwork and allows for electronic signatures on papers. We're going to dissect that today.
Why the data should be protected 
The security of data is critical for every company. In the past, companies stored data on paper in physical data rooms. These rooms were guarded with the help of security personnel. By the way, people could not ensure that documents were completely secure or kept confidential because everyone makes mistakes or gets corrupted. Technological innovation was one of the first to arrive in corporate life. Since then, cloud solutions in the form of an M&A data room have become the most popular among entrepreneurs.
Initially, it was the usual file storage. However, as the developer market began filling up, it evolved into something more centralized and efficient for each company. At this point, it's used by financial and legal companies and technology companies developing a product or have already released one. Click here to browse the vast amount of software available for review.
Data security is important for several reasons.
It keeps your reputation intact
If you are a company that has experienced a data breach, you should be aware that your future revenues will be severely diminished. This is the result of the company's reputation falling and the negative media coverage. Customers will simply not come to you.
It increases the level of revenue
Corporate data security is not just about keeping private data from customers or employees. It's also:
various financial reports, 
future company growth planning strategies, 
legal documents, 
various sensitive data that could potentially be useful to your competitors. 
If an attacker has stolen this data from you, they could sell it on the black market or directly to your competitor. The competitor will benefit from this information for themselves, making you more vulnerable in the marketplace.
At least a few of these reasons are fundamental to why companies want to keep data. A data leak is a critical mistake and an event that will lead to bankruptcy or significant costs. New data rooms allow you to keep your data safe and secure for years to come. The various developers of this software are constantly working to improve security, as it is a critical factor in their operations.
Some VDRs advantages
Short-term commercial transactions usually include using a digital data room. It is a commonly utilized tool for many reasons, including its capacity to deliver an intuitive interface for contrasting potential clients with an automated process of due diligence and successfully managing company data to satisfy the unique demands of consumers. Here are a few characteristics of the best data rooms:
Your every move is steady. Advanced encryption and security measures are used to do this, making software use as secure as is feasible and data breaches almost unavoidable with appropriate caution. A dishonest employee won't be able to steal your data, even if they try.
Mergers and acquisitions and other corporate deals will almost run themselves. You no longer need to search through every office if you need a document in a file cabinet. You'll have them all in a single, safe electronic spot that you can access with nothing more than a smartphone or laptop.
Natural calamities don't affect your documents in any way. If you reside in a region that has been impacted by an earthquake or flood, you do not need to be concerned about documents. You may still access it even if you move your workplace totally to a different continent. Several servers spread out around the globe that are continually synchronized with one another are used to achieve this.
It will be much easier for a second company that will be involved in business transactions like mergers and acquisitions to go through your records. The absence of geographic boundaries and the thoughtful arrangement of documents provides convenience.
Each of the data room providers offers a wide range of features to help you with daily chores as well as commercial transactions like M&As.
Several drawbacks of VDR
Naturally, no business tool is flawless. There are several limitations to the electronic data room that may be crucial for some kinds of enterprises. The following are drawbacks or inconveniences that we have found:
For use in the first several weeks, some VDRs are far too sophisticated. Practice and instruction are required for this, which the creators offer. In any case, within a week or two, things will likely get frantic.
Costly. Since most business owners place a premium on cost, we advise using this kind of software only if you have a ton of paperwork. In any case, you have the choice of utilizing a trial version or paying for a VDR.
Conclusion
A secure data room is, even at this point, a great tool to secure your customer data. In the history of using this application, there has never been a single time when they could have been hacked or their data leaked.
Attackers most often set their sights on hacking popular file-sharing sites like iCloud and others. As a story, if data from these cloud storages is the most common occurrence, they are not secure enough products.
Data room software, as has become clear, is the most secure tool for many reasons.
You may also like: 5 Practical Data Security Tips For Accounting Firms
Image source: Pixabay.com