Click here to get this post in PDF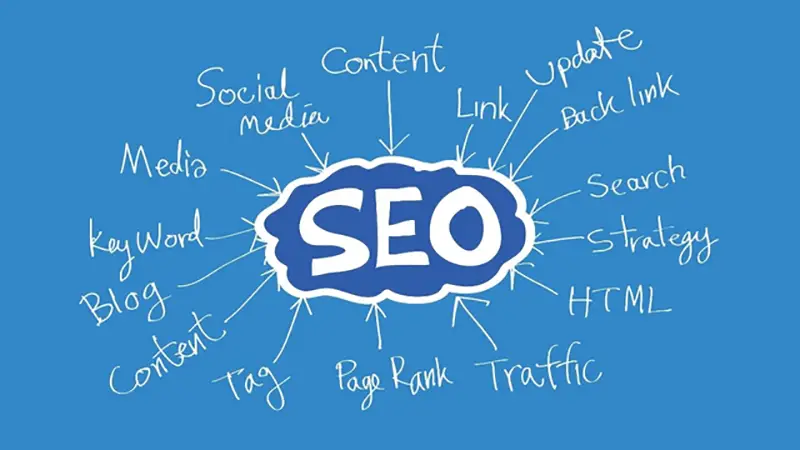 Studies have shown that online search engines, such as Google, are the largest source of online traffic, accounting for more than 50% of all online traffic for most websites. As such, it's no small wonder that every company wants to rank as highly as possible in search engine results, with many willing to pay top-dollar to help elevate their business. However, with Steve Wiideman and Wiideman Consulting Group, companies can get real, reliable results without breaking the bank.
With over 10 years of experience in consulting businesses of all sizes on their SEO needs, Wiideman uses his knowledge of SEO principles to empower his clients and improve their businesses' online traffic, digital presence, and search rankings. Wiideman does not implement the changes himself, but rather develops the strategy and training necessary for his clients to integrate these solutions successfully.
Wiideman Consulting Group offers a wide variety of SEO services, from consulting and audits to training and creating innovative SEO roadmaps. "Whether you want someone to come into your organization and completely revamp your SEO strategy, or just want to have someone identify the weaknesses in your organization so you can lead the charge yourself, we can help with that," Wiideman asserts.
Franchise SEO strategies
Franchise SEO comes with some unique challenges, given the structure of the business. A franchise operation is somewhat of a middle ground between an enterprise and a small business. While the individual franchises are operated like small businesses, the overall brand remains a critical component of the franchise's identity. Creating an SEO strategy for a franchise means ensuring the ranking is strong for both the individual franchise as well as the overall brand.
Given the complexity of franchise SEO strategy, finding an expert in the field with sufficient experience at a reasonable price can be difficult. But even though they bring big firm skills to businesses at small firm prices, WCG has found that price is not the most important factor when a company is deciding if they want to hire an SEO firm. Ultimately, companies care more about three primary factors: trust, transparency, and integrity.
"Clients need to be able to trust our experience," says Wiideman. "Many of our employees come from corporate backgrounds in some of the biggest companies in the world. Our clients know we have the reputation and experience we need to successfully improve their company's SEO."
Nevertheless, the crucial thing to remember regarding SEO and SEM services is that the guidelines and algorithms affected each are constantly evolving. While experience is paramount in this industry, it is just as important to stay flexible and updated on current trends. 
"Many large agencies still work with strategies that were effective in the early 2000s, but nowadays, the truth is that those same methods could even further harm your SEO," Wiideman explains. "At WCG, we combine the best in experience and innovative techniques to ensure our clients get the results they want to see."
The role of trust in franchises' SEO strategies
Transparency is another fundamental characteristic of any great SEO firm. After an audit identifies the strengths and weaknesses of a company's online presence, WCG creates an SEO roadmap that gives their client clear expectations of what results they should expect to see, and when they can expect to see them. 
"Keeping our clients informed at every stage of the process is essential to our success," Wiideman says. "That is how they know we are performing work that is genuinely beneficial to their business."
However, Wiideman also recognizes that the strategies they develop might not always be perfect. This is where the factor of integrity comes in — admitting when they have done something wrong and committing to their clients' success. 
"Sometimes, even with all of our experience and creativity, the first solution isn't always the best one," Wiideman explains. "We stand by every bit of work we do, and we love problem-solving. If any problems arise, we will not hesitate to troubleshoot and determine a corrective course of action for your SEO."
With an expert SEO consulting firm like WCG at the helm, any franchise's SEO strategy can be revitalized, bringing a great deal of additional traffic to their company. With extensive experience in both small businesses and large enterprises, Wiideman and his team have what it takes to address the unique SEO needs of franchises. By creating an in-depth SEO strategy, they help companies take advantage of one of the most substantial sources of organic traffic.
You may also like: The Importance of SEO When Growing Your Startup