Click here to get this post in PDF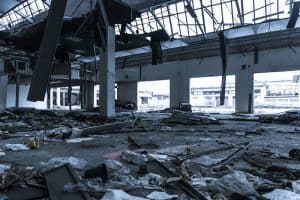 Any business whether small or big faces many challenges to properly set up the business and safety of employees.  One of the biggest challenges is the shape of disasters especially a natural one. It does not matter which part of the world your business runs.  Natural disasters are possible in every part of world such as floods, storms, earthquakes, and many others.   Many small businesses are not prepared to handle a fire, flood, earthquake, chemical explosion or other disasters.  Through these disasters, business organization experience loss of their inventory, damaged equipment, displaced employees, and loss of revenue. Every business organization should make use of an online scheduling tool to improve customer relationships. Through the online scheduling,  customers can easily connect with business owners and become aware of the products.
You need to take time to develop an emergency disaster plan that helps to protect your business assets, safeguard employees, and minimize interruption to your business.  In case your small business suffers from a disaster, then you can easily continue your business and ask the employees to work from home.  Then, you need to move all your business data and files on the cloud.  If you want to save your business data from disaster, then you need to take a backup of important data on daily basis.
Importance of disaster preparedness for Small Business
        Make Professional Impression: Disaster recovery plan is well associated with the large business organization and small business.  The small business protects from disasters and integrates your system and documented with the well professional impression of your business.
        Safety of employees: Through the plan of disaster preparation, you can easily save your employees.  If you do not properly protect your employees, then the result could be an injury or death of employees.
        Business Continuity: One of the most important reasons to prepare a disaster plan is for your business continuity.  There are various types of natural disaster and you need to prepare the disaster plan for the safety of your business organization.   If you want to continue business operations, then it can be as easy as asking from employees to work from home.
        Quick Plan: This is an important aspect of disaster preparedness is to share this knowledge and information with employees.  You can easily update your business with any change and prepare a disaster and recovery plan.  
        Cost-Efficiency: Disaster plan and recovery are not ready to handle disaster situations.  A business without a disaster plan can also recover from a disaster. The disaster plan is able to operate the business and recover the business operations after the disasters.   If your business suffered from a disaster situation, then you can lose the business property. Most of the unprepared business owners spend a lot of money and resources to get back to business in normal form.
        Improve B2B relation:  It is not just your customers but also your business partners that affected your business disaster.  If your business shut down temporarily due to a disaster situation. Then you need to make a plan for disaster preparedness. If your business is still running after getting by hit by a disaster, then your business partners will take a very positive impression of you.
 Conclusion
Many small business owners think that plans for disaster awareness are better suited for large enterprise or business grown big enough to have various business branches.  They do not think or realize that with a plan it is much easier to recover from disasters.   As a small business owner, you need to start assessing your risks and create a plan for a disaster preparation plan.
You may also like: Why You Need to Write a Will as A Business Owner
About the Author
Stevs Ven specializes in writing articles on online appointment topics on his blog. He is presently working at appointment care, a reputable presence in the digital marketing industry.