Click here to get this post in PDF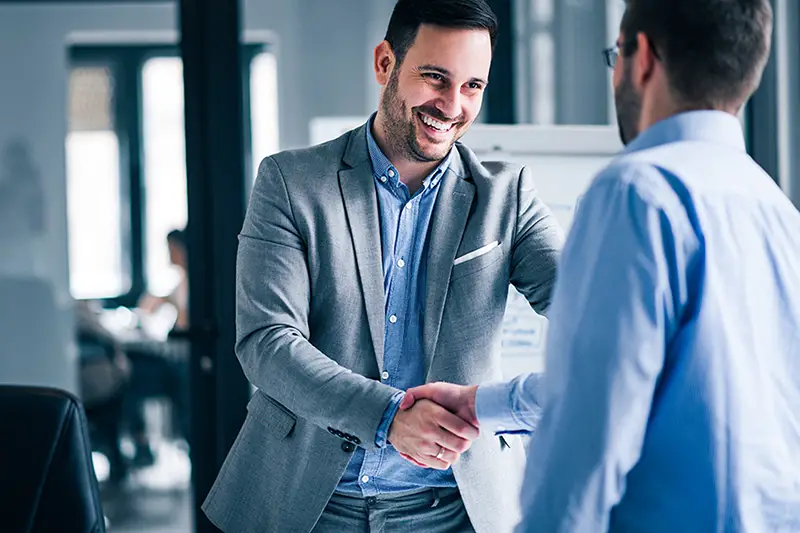 Reasons to learn English for your job
English has become known as an "international language," as it is used by most industries to communicate worldwide. This means that no matter which career path you take, you're likely to climb up the career ladder more easily if you can speak English.
1.   Travel
One advantage of speaking English is your ability to travel internationally without a language barrier. This is ideal if you enjoy seeing the world, as you may be required to travel to represent your company at meetings or events. What's more, you may have the opportunity to relocate and work abroad. This can open doors for your company too, with many business opportunities in other countries they'll value you and your English skills.
2.   Administration
Few people enjoy doing paperwork, but it's a vital part of any business. Tasks can include writing letters, completing forms, taking meeting minutes, creating spreadsheets, or simply filing. If you're capable of performing these tasks in English then you will prove to be a real asset to your team.
3.   Communication
Communication with international clients and partners is a top priority for foreign enterprises. From small talk to business deals, each step is important to maintain a good working relationship. You must know when to use formal, business English, and when it's appropriate to relax and show the friendly, personable side of the company. These English communication skills will give you an advantage over your colleagues.
4.   The Internet
Nowadays, the Internet plays a major role in business. Having computer skills is a basic requirement for most jobs in the 21st century, but having the same skill-set paired with English puts you ahead of the competition. This includes sending and receiving emails, using social media on a global scale, and running or using websites from around the world.
5.   Socialize
Communication can extend outside the workplace if attending social gatherings is a part of your job. This could include socializing at business dinners, mingling at fundraisers, or participating in other, less formal work events. The ability to hold a conversation in English will not only benefit you in a business environment, but it will also be indispensable in your personal life.
6.   Negotiation
The price is never as straightforward as it first seems! At a market stall, you have to barter or haggle, and a boardroom is no different, only they call it negotiation. If you're able to negotiate on behalf of a company in English then you can potentially find new customers and make deals around the world.
7.   Presentations
If you thrive standing in front of a room full of people then why not boost your English speaking skills? You could find yourself presenting proposals to clients, investors, or doing other kinds of public speaking around the world, as long as you don't get stage fright!
8.   Culture and current affairs
Speaking several languages shows that your cultural knowledge extends beyond your own country. This helps you to be understanding of other cultures, which is important for public relations. Understanding English also enables you to keep up-to-date with current affairs, wherever you are in the world, particularly within your area of work.
9.   Resources
In all fields of work, you will no doubt be required to do research, whether it be a quick Google search or more in-depth research. There are many more resources in English than in any other language, so you will be able to find answers more quickly and efficiently.
10.   English for business vocabulary
Business jargon is nothing like the terms we hear in everyday life or on TV. Knowing the correct vocabulary for your job will help you to fit in. You will be able to keep up with conversations and not be excluded due to a lack of vocabulary when traveling or working with foreign team members.
How to learn business English
The best way to learn business English is to study! That means buying a coursebook or taking online courses specifically designed for business English. You can also take private lessons with a native speaker using various online platforms such as LiveXP, Preply, and Italki. Make sure to specify that you want to learn business English so that they can adapt the lessons to suit your needs. You could even go one step further and find a teacher with corporate work or teaching experience.
You may also like: The Benefits of Good Business English