Click here to get this post in PDF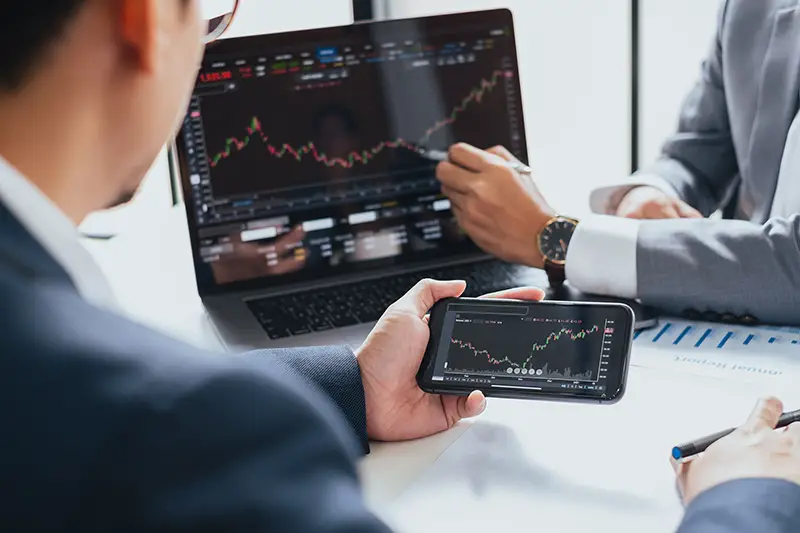 The rise of cryptocurrency and blockchain technology has been nothing short of staggering over the past few years. In a relatively short amount of time, the industry has grown from a few niche enthusiasts to a multi-billion dollar sector with a global reach. A big part of this growth can be traced back to the rise of venture capitalism within the industry.
Today, it's impossible to talk about blockchain and cryptocurrency without also talking about venture capitalism. The two have become inextricably linked, with VCs pouring billions of dollars into blockchain and cryptocurrency startups. But what impact has venture capitalism had on the industry? 
Role of Venture Capitalists in Launching Major Exchanges
Venture capitalists have also been instrumental in helping to launch several major exchanges, such as Coinbase and Binance. Notable venture capitalists like Brock Pierce have personally helped establish marketplaces for digital currency and expand opportunities for millions. These exchanges have provided a much-needed infrastructure for the industry, and they would not have been possible without the initial investment from venture capitalists.
Role of Venture Capitalists in Funding New Projects
Venture capitalists are typically risk-tolerant individuals who are willing to invest large sums of money in high-potential startups. This type of investment can be extremely helpful for small businesses that are looking to scale up quickly. In the case of the cryptocurrency industry, venture capitalists have played a vital role in funding the development of new projects and products.
One of the most notable examples of venture capitalists backing a cryptocurrency project is Block.one. Block.one is the company behind the EOSIO software, which is a blockchain platform that enables businesses to build decentralized applications. The project raised a staggering $4 billion from venture capitalists, which is the largest amount of money ever raised by a blockchain startup.
Legitimization of the Cryptocurrency Industry
VCs have also helped to legitimize the industry in the eyes of the mainstream business world. In the early days of cryptocurrency, a few influential voices helped to shape the industry and define what it would become. Brock Pierce is one of those voices. As a venture capitalist, Pierce has had a hand in some of the most influential projects in cryptocurrency, from Block.one to Tether.
But Pierce is not the only venture capitalist with a notable impact on cryptocurrency. Others, like Blockchain Capital co-founders Brad and Bart Stephens, have helped shape the industry. They were one of the first venture capitalists to invest in Bitcoin and have been a strong advocate for the cryptocurrency industry.
Other notable venture capitalists in the space include Tim Draper, Marc Andreessen, Ben Horowitz, and Peter Thiel. These individuals have helped to legitimize cryptocurrency and bring it into the mainstream. Without their early investment and support, probably, the industry would not be where it is today.
Bottom Line 
Clearly, venture capitalists have had a major impact on the cryptocurrency industry. Without the backing of these risk-tolerant investors, the industry would not be where it is today. Thanks to the capital injections from venture capitalists, the cryptocurrency sector has grown at an incredible rate and reached new heights.
You may also like: Blockchain and What It Means to Future
Image source: Shutterstock.com