Click here to get this post in PDF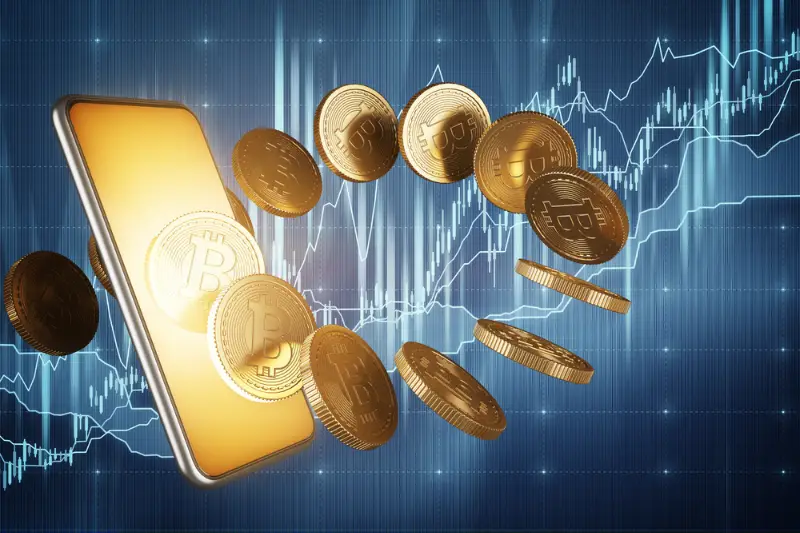 The crypto industry has experienced a remarkable surge in recent years, with its exponential growth showing no signs of slowing down. The combined value of cryptocurrencies surpassed $1.7 trillion in May 2023, solidifying the industry's prominence on the global stage. The appeal of the crypto sector has skyrocketed, attracting a diverse range of investors ranging from large corporations to individual users who are seeking greater returns or more dependable and cheaper alternatives to conventional banking. If you want to learn more about crypto, it's worth analysing Binance USD's contribution to Binance Launchpad and how it impacts the crypto ecosystem.
Cryptocurrency's popularity has grown beyond limits, proving to be a popular choice for individuals all over the world. When analyzing the geographical extent of the market, it's significant to factor in countries that can provide the required resources, an opportunity for investments, and expertise in the field of blockchain infrastructure that upholds the worldwide cryptocurrency industry. As a result, a crucial question arises – which nation has the most significant crypto market? Let's explore this query further. 
Singapore 
Singapore has emerged as a leading Asian economy that captivates global investors. Boasting an extensive fintech industry, this Southeast Asian country is an ideal location for launching a certified cryptocurrency business. Furthermore, Singapore's willingness to embrace cryptocurrency increases its appeal to entrepreneurs looking to venture into the crypto industry. In Singapore, you can enjoy exemption from capital gains tax which minimizes your burden of cryptocurrency taxation when you earn profits through trading. Additionally, the government treats crypto transactions as barter trade, thus making it tax-free. However, you still have to oblige to pay income tax if you earn from cryptocurrencies. While the bank acknowledges the need to keep a close eye on the blockchain ecosystem to prevent illegal activity, it supports innovation in the field. This makes Singapore an excellent location for companies involved in legal cryptocurrency and blockchain operations, with regulatory bodies providing a supportive framework.
Portugal 
Undoubtedly, Portugal is currently regarded as one of the world's most promising crypto tax havens. The country has an unparalleled advantage where there is no tax levied on capital gains that are derived from cryptocurrency trading. For non-professional traders alike, this rule applies, regardless of whether transactions involve trading fiat with crypto or only cryptocurrency themselves.
Businesses and investors around the world are being drawn to Portugal's tax-free setting and forward-thinking legislation, such as the 2020 Digital Transitional Action Plan. Furthermore, the Golden Visa program allows non-EU inhabitants to acquire a residency permit and Portuguese passport if they satisfy investment criteria.
El Salvador 
As the initial country to formally recognize Bitcoin as a lawful currency, this Central American nation has made BTC payments mandatory for all domestic enterprises. While this move has motivated many other nations to voice their support for digital currency, it does come with certain restrictions. El Salvador is planning to revamp its digital economy by luring in cryptocurrency enterprises and investors. Non-native investors are exempted from paying any taxes on crypto including income tax and capital gains tax. Hence, if you're seeking to avoid cryptocurrency taxes and live beyond the country's borders, El Salvador could be considered an ideal location for you.
Slovenia 
The Central European nation has gained recognition as a sanctuary for cryptocurrencies due to incentives such as tax exemptions for crypto trading and the absence of VAT on mining activities. This country could easily be deemed the most accommodating to the crypto industry among all European nations, given the government's endorsement of blockchain technology as the way forward. In terms of blockchain startups, Slovenia boasts the highest per capita market capitalization of both crypto and other blockchain projects, thereby indicating a favourable success rate.
Disclaimer: This article is not intended to be a recommendation. The author is not responsible for any resulting actions of the company during your trading/investing experience.
You may also like: What is the Ideal Investment Opportunity?
Image source: Depositphotos.com