Click here to get this post in PDF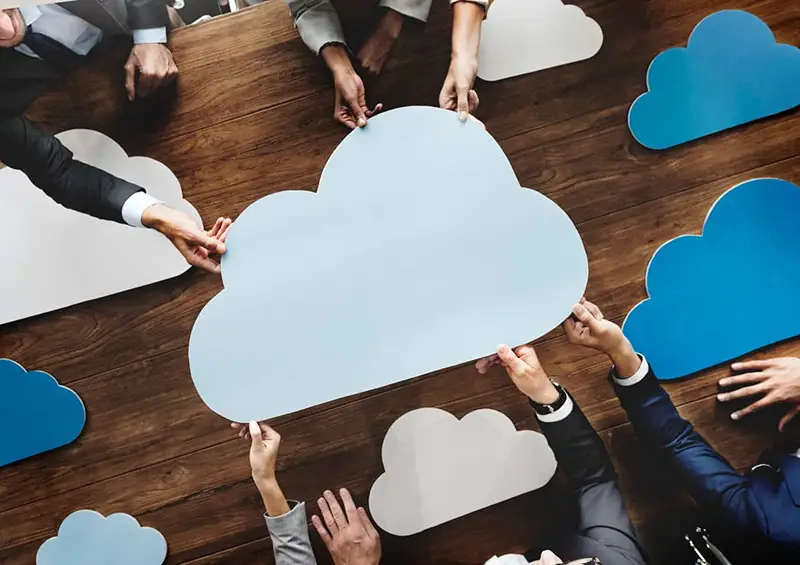 The paperless office still seems like a distant dream, despite the advent of smart tech and cloud computing. Traditional paper-based processes like paper contracts and invoices are slowly dying out, yet companies struggle to adopt fully paperless technologies. We look at how to make your office more paperless and reduce paper waste, as well as unpicking some of the reasons why you aren't ready to let go of paper yet.
Paper places a burden on the environment (and business)
The US is the biggest global paper consumer, with an incredible annual paper & card consumption of 229 kg per capita- compared to the global average of just 57 kg!
Consuming too much paper is bad for the environment, depleting natural resources and creating harmful industrial waste. The paper industry is doing its best, but the destruction of forests, and the chemicals needed to treat paper, are environmentally devastating.
Paper can be bad for business too. Paper processes waste valuable employee time, and can lead to costly mistakes. These facts about paper are stark:
Companies lose a paper document every 12 seconds, costing them $350 to $700. Compare this to documents that are backed up on a cloud drive, synced to many devices- practically impossible to lose. The misconception about paper being somehow 'safe' is simply not true; single paper hard copies of a document are the most vulnerable type of company data.
Paper leads to inefficiencies: more than 70% of the world's industry would face imminent failure in the event of the destruction of their paper records.
Almost half of paper used in the office gets binned at the end of the day. Despite campaigns about smart paper practices- people still waste a lot of paper at work.
What is holding you back?
Despite the obvious problems with paper-based records- they still persist. Due to technological barriers and inefficiencies, a completely paperless business is not a feasible target for many people. Here are some key paperless business sticking points:
Low adoption rates for new technologies mean businesses aren't primed for the transition. Issues like not having enough tablets for a meeting or a robust WIFI connection, make people reach for the paper.
New technologies are still not robust enough to fully replace paper.
Lack of facilities and supporting infrastructure means processes are slowed down, not speeded up.
Unwillingness to change in key industries that have traditionally relied on paper.
Lack of awareness means a business case for change is sometimes missed.
Often personal preference and team dynamics take precedence over change and progress.
How to make your office more paperless in five steps
Going paperless, or reducing paper waste, is a large-scale project spanning departments and stakeholders. Keep the project focused on the reasons behind the change. Highlight the environmental benefits, as well as the business benefits – increased efficiency and security.
Begin with simple policy changes
The best way to move things forward is to implement small policy changes. In starting small, you will immediately have an impact.
All company printing should be double-sided.
Using scrap paper for printing internal documentation like meeting notes should be encouraged.
Emails don't need to be printed.
Meeting agendas can be shared amongst people, or read off a tablet.
Cloud file-sharing platforms (Google Drive, Dropbox) should be used for sharing editable documents around the team.
Make it about people
People often have a bigger impact than policies, so get people on board with the paperless drive. Appoint paperless heroes, feature paper statistics by the printer, and start a newsletter to shout about all the company's paperless innovations. A paperless competition between different teams is a great way to get people talking.
Adopting paperless processes
Thanks to the possibilities offered by cloud computing and software you can axe the paper in more than one business area. Benefit from key time-saving innovations like cloud bookkeeping to streamline your finances, and move your HR processes online. Online timesheets, e-payslips, and e-P60s are making everyone's lives simpler. On the creative side, there are loads of ways to mind-map and brainstorm online- you don't need reams of paper to develop a new creative idea.
Make it easy by investing in the right technology
Dual monitors, smartphones, fast computers, broadband- you will need to give people the right tools to ensure that they can do their jobs properly without paper. Digitisation is an investment, but it's worth it!
Paperless office benefits
A more environmentally-friendly office.
Save money on buying paper, printing, photocopying, and waste disposal.
Less time-consuming archiving.
Business is more portable and travels better- no massive folder to take with you on trips!
Less human error, increased productivity.
About the Author
Hi, I'm Joseph O'Brien, and I am a curious freelance writer who has a strong interest in business processes and productivity. I'm particularly interested in covering paper-based business processes like secure shredding, as well as digital ones like outsourced cloud bookkeeping and big data.