Click here to get this post in PDF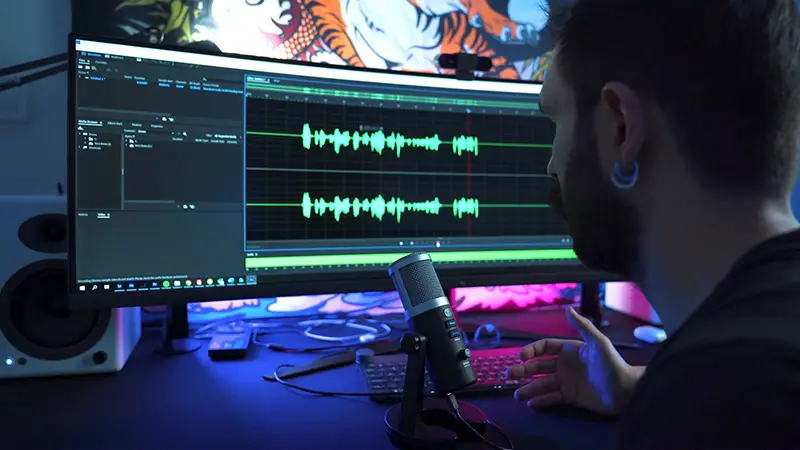 Text-to-speech (TTS) technology is an assistive technology that is used by several businesses and industries. In recent years, new additions and advances have been introduced to improve TTS usage. 
With the expanding market and recent growth of cloud-based platforms, text-to-speech has received an overpowering response. This has helped churn quality audio materials at reduced costs and ensured customized experiences. 
Benefits of Text-to-speech in different industries
Many use-cases are benefitted from text to speech AI voices. Be it animation, gaming, advertising and branding, or e-Learning; AI voice is of great value. In addition, AI text-to-speech ensures that quality content is produced in a given budget and larger volumes as per requirements. 
Text-to-speech is easily accessible as several tools are available online. These online tools simplify the content production process and help streamline and make it easier to produce video and audio content at scale in keeping with today's demands. 
Why use it for your Business's Marketing, Sales, and Customer needs?
Customization and personalization
AI text-to-speech tools ensure an easy way of reaching out to a larger or worldwide audience and creating customized user experiences. For example, sales videos are delivered by sales personnel to a prospect in order to establish a connection and elaborate on queries and complicated products or services. Such videos are mostly straightforward and customized to a specific prospect. A TTS tool can help convert your script or home-recorded audio to professional voices that compliment your video. 
Beat Language Hurdles
If you cater to or intend to cater to an audience across the globe, then text-to-speech websites are vital. It can be tough to find voiceover artists who have multilingual expertise. With a tool, this can be curbed. Find multiple voices that serve your needs and create content that suits diverse regions. 
Feasibility
Online text-to-speech websites are one of the most feasible options available if you need to create voice-overs. All you need is an internet connection to get started. Online tools are user-friendly and easy to use. After a few sessions using the app, you will gradually be an expert. In current times, your team can be spread across regions. With an online cloud-based tool, you can continue to complete your work as proximity does not affect your operations.
Light on the pockets
The debate of whether you should go for a voice over artist or software is one of the hot topics in this field. Voice over artists are irreplaceable, but their services might also be expensive. On the other hand, online text-to-speech tools let you create content in higher volumes in a much lesser budget. As the content is created online, it helps in saving money on studios, editors and artists. 
Shorter production time
Realistic text-to-speech websites are much lighter on your pocket than voice actors, and it is also a great way to produce large volumes of content in just a few minutes. With the benefit of shorter production time, you also have the ability to produce a large volume of customized videos based on your needs. 
Do you use Text to Speech for sales and marketing? Let us know in the comments if you need guidance to get started. 
You may also like: Best Digital Audio Servers You Should Invest In
Image source: Unsplash.com