Click here to get this post in PDF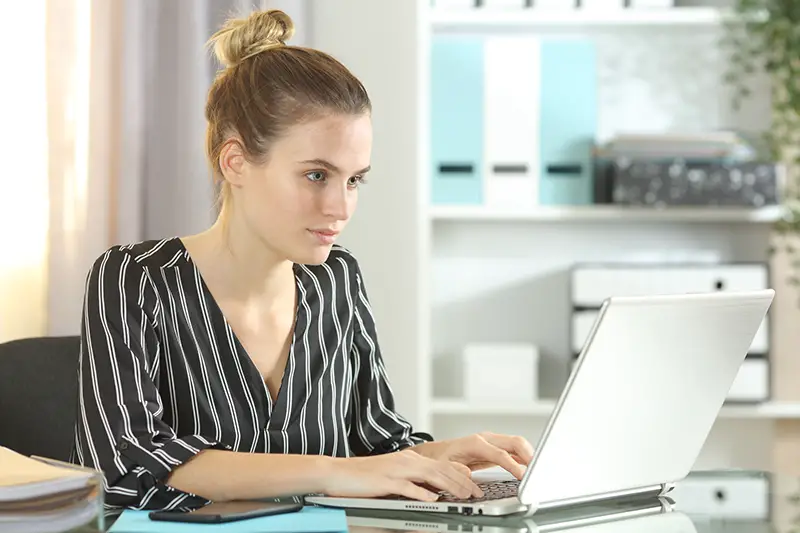 The upheaval in the economic climate for the last two years is perhaps the largest in this century. Organizations had to adopt new models and develop alternative solutions to ensure that regular business was not affected. Moreover, it has changed the way in which organizations are operating. From models such as "work from office" and "work under one roof," organizations are shifting to "work from anywhere" and "virtual assistant outsourcing."
In fact, a market survey has reported that global businesses now have 29% more freelance workers than earlier. This increase is a direct result of the increased demand for virtual workers. However, before we see more about how a support team of virtual assistants is better than a single assistant, let's check out the challenges of having a full-time assistant. 
Challenges of Hiring a Full-time Employee 
Ask any business owner about the challenges they face in ensuring seamless operations; their reply will surely include their difficulties finding and retaining the right talent for various roles. You spend so much time and resources recruiting a person and training him/her. After a few months or a year, they will move on, which means that the cycle of recruitment and training needs to begin again. Also, when you have a full-time assistant, you need to plan for personal leaves, sick leaves, and other issues. A virtual assistant team can help you easily overcome these challenges and take your business to the next level.
How a Virtual Assistant Team Is More Beneficial for Your Business?
You start a huge project the next month and need to wind it up in three months. The project requires you to employ a large number of people to get the job done on time. However, it's not practical to recruit and train so many people just for one project. So, bringing in a team of virtual assistants will be an effective solution. It's not just for short-term projects that virtual assistants come in handy. You can also outsource regular jobs with quick turnarounds to virtual assistants. There are many ways in which your organization will benefit from choosing virtual assistant services.
Reduced Costs
A direct benefit of hiring a virtual workforce is a reduction in costs. Hiring a virtual assistant support team can save on salary, recruitment, and training costs. You can have guaranteed savings of nearly 60% or higher by hiring a virtual assistant for a small business. Also, you will have the option to pay on an hourly basis or FTE basis. You can also work out a contract and hire virtual assistants for a project or a specific period. 
Efficient use of employee's talents and abilities
You can outsource virtual assistant services for correspondence, customer relationship management, calls answering, data entry, event planning, internet research, and administration. By outsourcing repetitive services to a virtual team, you can focus on using your core team to build and develop your business. 
Accessible to clients even during holidays and off-duty hours
The best part of hiring a full-time support team of virtual assistants is that your business is open to your customers even during off-duty hours and holidays. With a traditional team, you may need to juggle tasks around when a team member takes off. You don't have that difficulty with a virtual team. The virtual team can even work round the clock if your business requires it.
Flexible and scalable
When you hire a virtual assistant support team, you have the option to upsize or downsize the team based on your requirements. You can also request virtual assistants with different skill sets based on the changing project requirements. This working model of virtual assistants will be useful for dynamic businesses that are rapidly growing and developing.
Cross-training
When a virtual team gets together, the meetings are high-impact and effective. The team makes the best use of video conferencing and other tools to share information that can bring maximum benefit. The team can devote focus and the time needed to develop skills and efficiency that can be leveraged for your business growth.
Save Time
A major reason small business owners prefer to have a virtual assistant support team is that it helps save a lot of time. First, you don't need to spend time and effort recruiting. You need to elaborate on the skill sets you require and the number of virtual assistants required for the job. The virtual team can be set up almost immediately. Secondly, you save on the time spent on training as the virtual assistants will have prior training and expertise. 
Conclusion
Recent market research stated that India and the Philippines are the top 2 destinations for finding virtual assistants. India has a large talent pool, making it one of the top choices for virtual assistant outsourcing. Vgrow Solution is a leading outsourcing company that offers a wide range of virtual assistant services. With over 12 years of industry experience, Vgrow Solution offers reliable and bespoke services for clients across the globe. Dedicated program managers ensure seamless coordination and communication with the clients. 
You may also like: Is Your Small Business Ready For A Virtual Assistant?
Image source: Dreamstime.com