Click here to get this post in PDF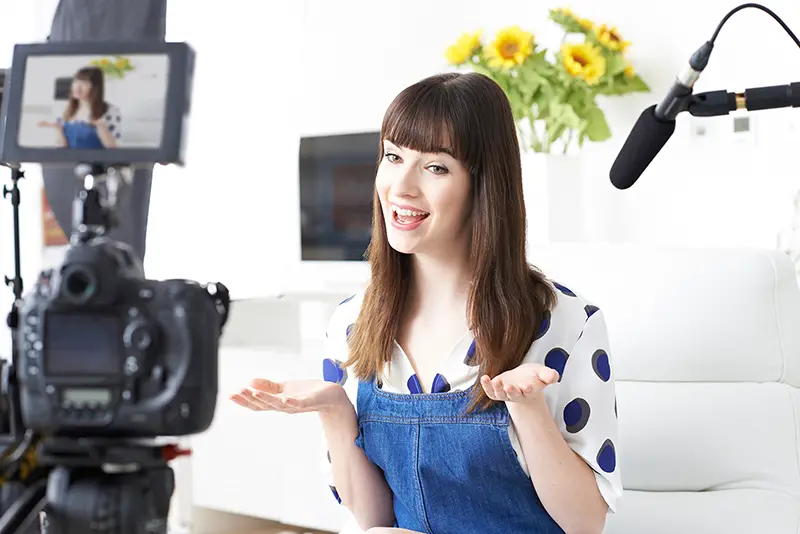 Why should you focus on Video marketing?
It's a booming business and is growing exponentially every day. Your audience is looking for video content to watch, and if you are not providing it, you are missing out on conversions and growth for your business. There are many different types of video content that can be made to be involved in your marketing strategy. There are many examples of this kind of content to be found on the Internet, such as these from an agency in Bristol.
Here are some facts about how including video in your marketing strategy can help your business:
Did you know:
Video marketing gives your business an undeniable boost. In recent years businesses employing the use of video marketing have exploded. From your website to TikTok, you must incorporate video marketing into your strategy to keep up with the ever-moving trends. Additionally, although video marketing might be quite an expense upfront, video content can be reused on multiple different platforms, increasing its value tenfold. Video Marketing has irresistible benefits, and they span from search engine optimisation to improving rank on search engines and broadening your reach. 
Why should you use a video production agency to produce your video marketing materials?
A video production company covers all stages of film production, from the initial concept to finally exporting the final product. The stages of production include initial consultation, scripting and scheduling, then shooting and eventually editing. Additionally, they provide all the crew and equipment to make the process as smooth as possible. A production company will be made up of a team of scriptwriters, directors, cameramen, editors, motion designers, and other specialists.
Why should you use a video production agency?
1. Saves money
A Production agency will already own all the pricey equipment needed to produce high-quality videos, Saving you on astronomical hiring costs. Additionally, as a team of experts, they will be able to plan your content to reduce the risks of costly mistakes later on in the journey.
2. Saves time
By employing experts to create your content, you not only get high-quality marketing material, but you also save time by having experienced people make the decisions that would require hours of your time.
3. Hit your marketing objectives
Be it SEO or increasing your reach, your content has goals to achieve and knowing how to achieve them as an amateur can be a difficult journey. A good agency will have marketing experts that will know how to optimise your content to exceed your expectations. 
4. Technical expertise
The knowledge you need to create a high-quality video is not acquired overnight; it can be quite confusing deciding how to do things from editing software to cameras. However, this kind of knowledge is the difference between a high-quality and a poor-quality video, so it pays to have the right technical experts.
Overall, 2022 is the year for your business to level up your strategy and incorporate video marketing and reach a bigger audience than ever before.
You may also like: 6 Secrets To Successful Video Marketing Strategy
Image source: Shutterstock.com