Click here to get this post in PDF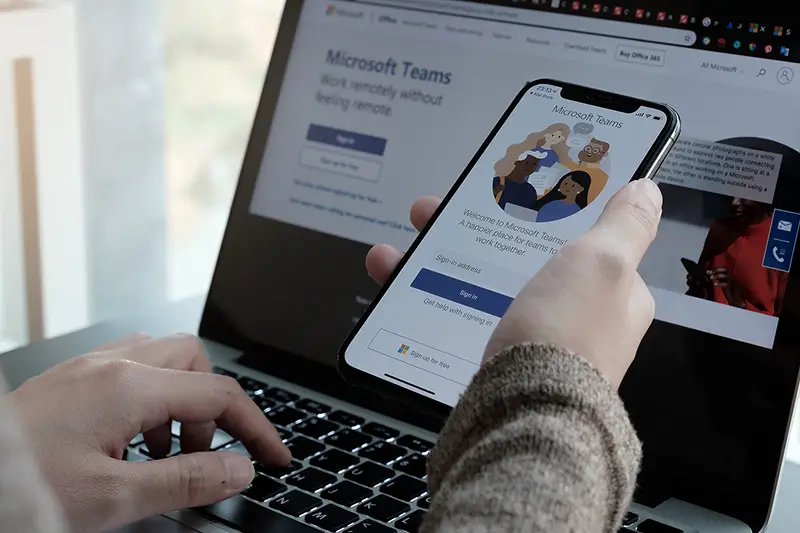 Remote working has become the new normal and, even with several workers returning to the office, some companies plan to reap the benefits of the remote working way into the future.
Microsoft Teams has multiple features that can serve to promote better productivity and keep you on target whilst working from home.
So, whether you're looking to enhance your indefinite at-home set-up or stop yourself from procrastinating whilst on the job, consider these tips on how to best utilise Microsoft Teams for greater productivity.
Collaborate on Office documents
For increased productivity, Teams has now made it possible to create various other Office 365 documents – including PowerPoint, Word, and Excel pages – within Teams itself.
This means there's no need to switch between apps throughout the working day, and team members can add comments or share notes on your existing documents. It also prevents you from opening multiple versions of the same document in your email box with contradicting comments.
Office collaborations allow for seamless integration of your documents all in one space – giving you better access to all your documents.
Integrate Teams Calling for a complete phone system
Teams Calling allows for greater flexibility when working from home – especially where poor internet connection poses a threat.
This feature allows individuals to enhance internal collaboration through making and receiving phone calls. Teams Calling sees the platform as a full cloud-based Unified Communications solution that utilises top-grade telephone equipment.
The VoIP call system also has several call control features which you can save on with Microsoft's calling plans. This is a vital solution for businesses looking to improve existing lines of communication through integrative efforts.
Make meetings more productive
Microsoft Teams has several features that allow you to make meetings more productive, including:
– Scheduling assistant
– Share screen
– Switch between devices
– Record meetings
– Action points
– Meeting notes
– Whiteboard brainstorming sessions
These features allow users to overcome frequent interruptions or the need to search information as time and activities can be coordinated more efficiently and tasks are outlined on a singular platform.
Users can use Microsoft Teams to set an agenda and discussion prompts and add documents to pre-read – therefore saving time at the beginning of the meeting and ensuring everyone is prepared to talk.
Additionally, individuals are more likely to engage with content when face-to-face, something that Microsoft Teams calling integration with RingCentral video chats can facilitate. Users can blur backgrounds and use live captions to increase engagement.
Some features – such as meeting notes and recordings – allow individuals who were unable to attend meetings to stay up to date and find materials more readily. This prevents issues from arising in future meetings.
Activate the Teams mobile app for portability
The Microsoft Teams mobile app allows individuals to hold discussions even whilst on the move. The mobile app integrates all features so that users can access all files and channels as usual whilst participating in meeting calls.
This feature is also useful for those who need to conduct meetings in emergency circumstances. For example, if your computer breaks down or your camera suddenly stops working, your phone can act as the perfect safety buffer. This prevents remote problems from impacting your ability to work.
To prevent work responsibilities from encroaching upon your free time, it's possible to initiate the 'quiet days' and 'quiet hours' setting.
You may also like: Microsoft Teams Features
Image source: Shutterstock.com