Click here to get this post in PDF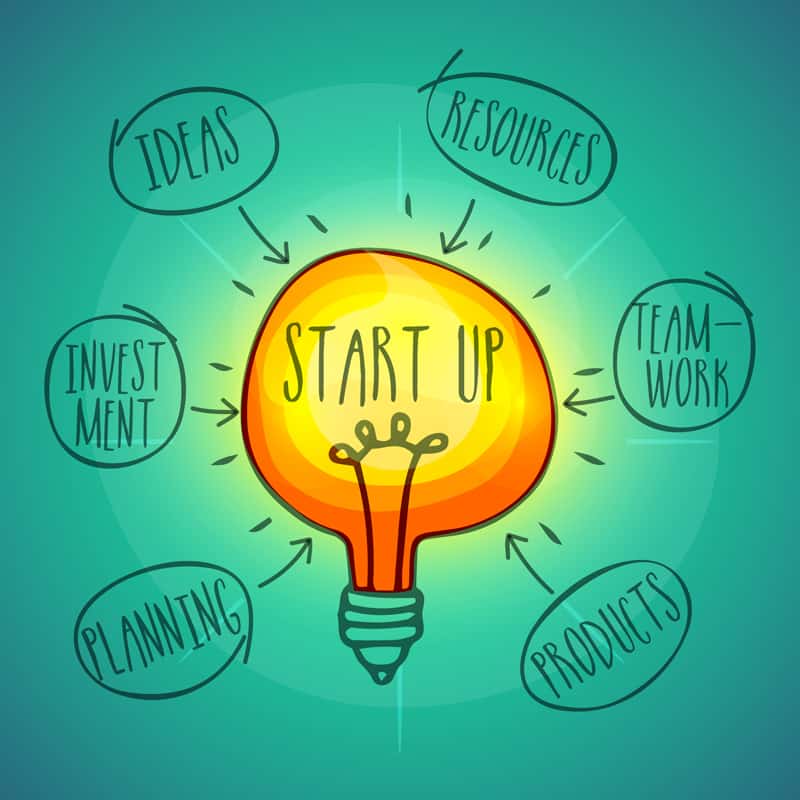 You have probably heard the old business mantra – a good idea is worth millions. With all due respect to people who like to toss this saying around, the truth is quite different. A good idea is worth only as much as you are able to make it happen. That is the reason why Tesla, one of the greatest minds in history died in poverty. That is the reason why each year nine out of ten startups founded on good ideas fall into obscurity. Whether it is a side hustle or the start of a new full-time business, let's see what you can do to avoid this pitfall and make your ideas reality.
Fix Future Problems
Obviously, the first thing you will need is a good idea, and startup-wise, a good idea needs to meet three important requirements:
It has to solve a problem – Leisure products/services are fine, but they don't have as broad appeal as products/services that make lives easier on a daily basis.
Add something new – Don't be a copycat. Start your own thing and let the others emulate you.
Be ahead of the curve – Think of Elon Musk trying to colonize Mars, but smaller scale.
Test the Idea
Once you finally come up with something, you have to be aware that your first idea probably won't be your final idea. To get that more refined final product, you need to put what you came up with to a test. Make a prototype of the product, ask your friends for their opinion, look for the people who have some experience in entrepreneurship and ask for their assistance… Just don't be satisfied with anything short of stellar.
Name Your Startup
It's harder than it sounds. The name of your startup needs to be short, memorable, on-the-point, it must say something about your company without being too descriptive, and it has to set the overall tone you want to achieve. Also, the name should be "spellable" within 3 tries. Check iwantmyname.com to see which domains are already taken.
Take Notes on every idea for your startup
In these early stages of development, ideas will come pouring to your head – no matter how smart you are, you won't be able to remember them all. Even those ideas seem irrelevant at the moment, be sure to find some colorful sticky notes and put them on the wall. They may prove to be of tremendous value later. If you're designing your website or product, draw everything before you start making it.
Find a Co-Founder
According to recent research, inexperience, unbalanced experience or lack of managerial experience are the three leading causes of small businesses' failures. On the other hand, other surveys show that the presence of other founder increases the chance of success and brings up to 30% more investments to the table. So, do your best to find an experienced co-founder whose mentorship will help your startup get off the ground.
Make a Rock-Solid Business Plan
A good business plan is like a good game plan in sports. In order to make it, you first need to have a thorough understating of your own strengths and weaknesses, know your competition, research the industry and market analyses, set a specific goal, and find a shortest and the simplest way to achieve that goal using the assets you have on disposal. Once you put all these things into writing, you will find keeping your little boat on course in times of crises a much easier job.
Find Investors
Or to put it more precisely, find the investors who will be willing to talk with you. Don't feel discouraged if you don't succeed the first time – since you are just entering the business arena, you may have to knock on more than 50 doors before you're invited inside. Once you go face-to-face with an investor, offer them the best pitch you can think of. Be passionate, connect with their own agendas, leave them wanting more, and you will have nothing to fear of.
Do Your Marketing
Ideally, by the time your first product hits the market, your anticipated customer base should already have a general idea of what's your startup all about. If you want to keep the things under the wrap, do your best to at least build hype and create enough buzz. Although an aggressive social media action almost always provides satisfying results, we have to point out that bold, guerilla actions go really well with bold, aspiring startups. 
Being an entrepreneur is incredibly satisfying. However, the road that leads to that point is riddled with various traps and dead ends. Going down that road is not easy, but it's not impossible. We hope that these few tips will help you start your journey on the right foot and finally make your ideas reality.
You may also like: 3 Practical Tips for New Entrepreneurs and Small Business Owners
About the Author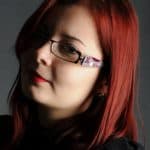 My name is Alex Williams, born and raised in beautiful Sydney. I am a journalism graduate and a rookie blogger trying to find my luck. Blogs are the perfect opportunity for presenting yourself to a wider audience, getting the chance to showcase my expertise and receiving recognition. I am a regular contributor at BizzmarkBlog.