Click here to get this post in PDF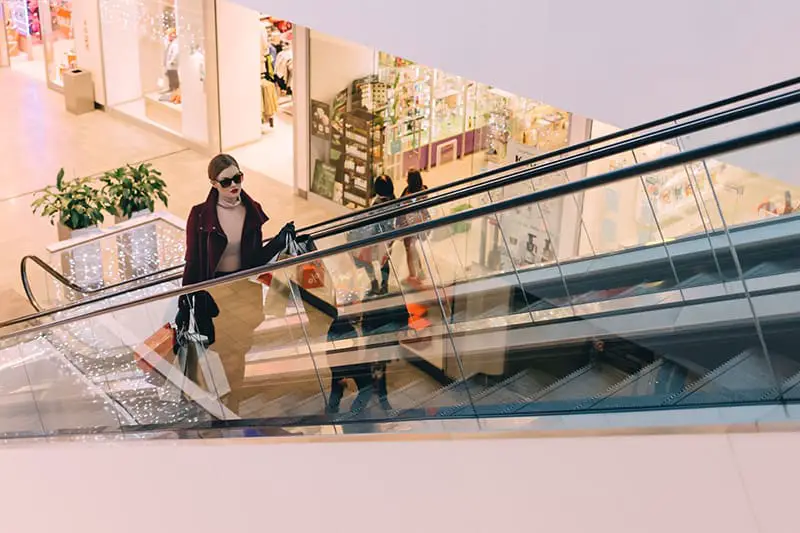 What is a retail management system and why do you need one?
If you run a successful retail business in Spokane, you have a good reason to feel proud. Retail is a notoriously challenging industry to work in, and only the most capable business people have succeeded.
However, when they reach a certain size, all retail businesses need a good retail management system so the business stays under control and its potential can be maximised. Consider these challenges that you've perhaps already faced or are anticipating as your business grows:
As your retail business grows, the volume of data balloons, and it becomes increasingly difficult to handle. Without a sound retail system in place, data like customer orders, inventory, shipping, and so on must be tracked and organised manually, resulting in high staff costs and increasing the likelihood of errors.
Every time you want to do something new or change a business process you find that it is very difficult. Making disjointed legacy systems and spreadsheets work together is a daunting task and trying to change them later is even harder.
Have you ever felt like the various departments in your organisation were operating on different planets? A retail management system places all data in one centralised database system, synchronising your cash registers, inventory, online shop(s), customer data, warehouses, and supply chain.
Implementing a comprehensive system to manage a retail enterprise does take time and effort. Still, once you've gotten over that hurdle, you won't look back, as your retail business will not only run more smoothly but also be more capable of expansion than before. It will become scalable.
While selecting a good retail system vendor and putting in place a strong team will win half the battle, there are still several things you should do in order to ensure the highest chances of success. Because enterprise-wide system implementation requires cooperation at every rung of your organisation, it is crucial that you start on the right foot by driving your team members to make the necessary preparations, to enable your system vendor to work without obstructions.
This guide was written with the aim of demystifying the retail system implementation process and making businesses aware of what they should expect and do to prepare for imminent enterprise-wide system implementation.
We hope you will find this guide useful and wish your retail business the greatest success possible!
Choosing the right retail system vendor
The very first step, and arguably the most important, is to choose a reliable system vendor who not only provides you with a product that suits your business but who is also able to provide implementation services, to make the introduction of the new system to your business as seamless as possible.
There are many retail system vendors in the market these days, so trying to determine which one is best for you can seem like a monumental task. To make things a bit easier for you, here's a checklist you should run through when evaluating a potential system vendor:
The vendor should be fluent in retail – A good retail system vendor is more than just a generic systems provider. Retail systems are wildly different from other types of systems, so engaging a vendor who specialises in retail is crucial to ensuring a smooth transition.
The vendor has a solid track record– One should beware of unknown system providers, but even a well-known vendor does not ensure success. Just because a vendor has made numerous sales doesn't mean that the majority of the attempted implementations have been successful. It is best to engage a vendor with a perfect or near-perfect success rate. This is not easy as few retail system vendors are prepared to do what it takes and see through every implementation to a successful end. Changing market conditions, retailers' key staff changes, new business requirements and poor quality data in the legacy systems may all obstruct the project. By the way: beware of vendors who are just resellers. They are unlikely to have the level of commitment and agility you can get from the vendors who actually developed the software.
The vendor's solutions can be easily adapted to your business model– Unfortunately, there is no such thing as a one-size-fits-all computer system. The right system for you must be retail-specific, so the vendor doesn't need to reinvent the wheel to cater to your business processes.
The vendor should be able to implement the system for you – While it might be tempting to cut costs by going for a cookie-cutter system with parts of the system implemented on your own, the huge costs involved when a job is botched make this a bad idea. Ideally, a vendor should be able to implement the system for you from start to finish, and in all parts of your business.
The vendor's solutions are market-proven, scalable, and cost-effective– A great vendor becomes great by delivering smooth solutions, and you'll want to look for a track record of already implemented market-proven, scalable and cost-effective systems that can successfully grow with your businesses.
The vendor is reliable and trustworthy – You will be working very closely with your system vendors and will have to make them privy to some very intimate information. Hence, it is important to pick a vendor that is reliable, trustworthy, and makes the effort to understand your business.
The vendor is able to implement the system quickly and successfully– When it comes to implementing a retail system for the entire enterprise, speed matters. The longer implementation takes, the messier things can become as the market and business never standstill, and the more difficult it will be for your staff to straddle the old and new systems.
The vendor does not offer the cheapest solutions on the market – When determining a budget for a new retail system, we would like to caution against aiming to pay rock bottom prices for the cheapest solutions on the market. Cheap, DIY templates usually end up costing well-meaning businesses more money than they imagined by forcing them to hire their own consultants and, more often than not, to spend on damage control when things go wrong.
The vendor's platform delivers progressive functionality without complexity– The technology required to stay relevant and competitive in retail is ever-changing. It's critical that your system vendor offers a feature-rich platform with latent and constantly evolving functionality that you can turn on as your business grows, and as the landscape transforms. Right now, omnichannel capabilities must be innate in the retail system you select. And, looking ahead, the right vendor will be able to guide you towards the technological necessities of tomorrow.
Keeping an eye on your purse
No one can predict exactly how much a full implementation of a new retail system will cost you. Many variables come into play at each stage of the process. Solid upfront analysis must be done to narrow down the expected costs, but you still need to bear in mind the possibility that your cost may end up deviating quite a bit from your initial estimates.
So it is prudent to plan to spend only 80% of your budget to allow for unforeseen implementation costs. Spending must be reviewed on a regular basis, and if you find that you are spending considerably more or less than expected, you need to reassess the state of the project.
Once the implementation of the new system is underway, here are some money management pointers you might find useful.
Review the business process and consider altering your processes to help the transition along. This can lower costs by reducing time wastage and unnecessary software configuration or modifications.
One of the culprits of cost overrun is mismanaged training and education of staff, which businesses tend either to underestimate or go overboard with. A well-crafted training plan is crucial to saving costs in this area.
It is generally a good idea to start training your staff as late as possible, so that any new knowledge and skills can be immediately used. Starting the training process too early can result in a need for repetition and refreshing, and wasted efforts in the event of staff turnover.
The project should be run as fast as safely possible so that costs are not wasted due to changes in staff or the business itself.
Data import and migration is another high-cost area, and much care should be taken to prepare data prior to implementation.
Adapting your business processes
Implementing a new retail system is a massive undertaking, so you will want to adapt some of your business processes to suit the new system to make the IT part of the project simpler. Don't be intimidated — adapting your business processes to make them compatible with the new system is a lot less scary than it sounds.
While most retail packages can be tweaked to suit your existing business, and indeed a good system vendor will aim to configure the system to match your processes, problems arise when your existing processes have been put in place by tradition or personal preferences rather than by structured review and process design. In many cases, it is advisable to correct lacking business processes rather than to have a system designed around practices that are flawed and liable to cause problems somewhere down the road.
For instance, if stock arrives in the stores without purchase orders, this is considered a poor practice irrespective of reasons. The introduction of the new system could be the catalyst to change this practice. As your team members may initially be resistant to change, it is important to communicate closely with them to ensure they appreciate why any changes need to be made. While the teething stages may be challenging, it is crucial that your teammates understand that amending your current practices can pay great dividends in the future. Of course, not all business processes should be changed. This is particularly true when your business processes constitute a strategic advantage over your competitors.
In part 2: Managing change at your organization; Data cleansing; After implementation; Closing
About the Author
Andrew Gorecki, MD of Retail Directions, is a passionate commentator on a wide range of business and management issues. He has been working with the retail industry since 1985. Living and breathing the business of retail, he also provides strategic business advice to large corporations. In June 2010 he was nominated for the Australian Entrepreneur of the Year Award.