Click here to get this post in PDF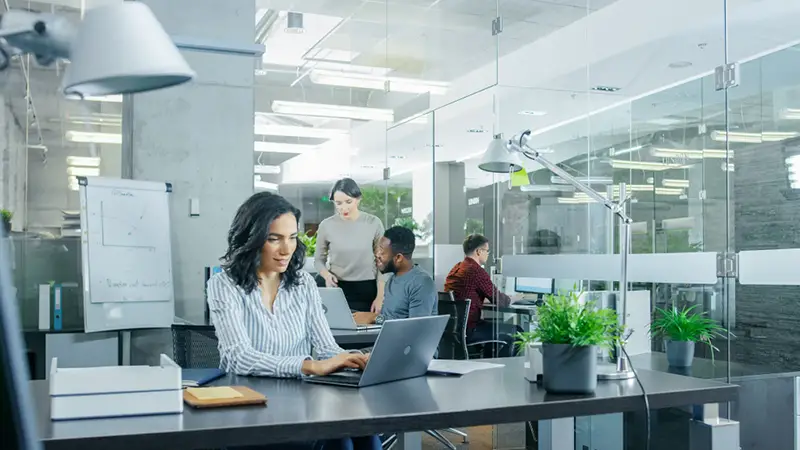 There are three ways in which you can increase your business profits; you can either sell more, spend less, or do both. However, too many business owners focus on selling more when they should be paying more attention to how much money they're wasting in their operation. Sometimes, all it takes is a few simple changes in your habits, protocols, and processes to reduce your overhead costs significantly. Here are a few things you could do in your organisation to reduce operating costs.
Install Better Lights
Incandescent light bulbs have been phased out for a while, but that doesn't mean that the lights you are currently using are the best. If you're using CFL lights, we would strongly suggest you make the switch to LED. LEDs consume a lot less energy and will last up to 10 years, so you won't have to constantly think about replacing them.
If you're looking for LED tube lights for your office, you should see what they have to offer over at Any-Lamp.co.uk. This site has LED tube lights of virtually every size and you should have no issues finding what you need. They also sell regular light bulbs, LED spotlights, and sensor lighting, which will further save you money.
Call Your Suppliers
If it has been a while since you've been with a supplier, try to negotiate deals with them. See if you can get them to give you a discount, or if they can give you a better price for buying in larger quantities. Networking could also help you here; if you find other people in the same line of business as you or someone else that might need the same supplies, get together and combine purchases so you can get more leverage.
Another thing we would suggest is that you call your utility suppliers as well. Don't expect that you're getting the best deal from your supplier because of your undying loyalty. They don't spend as much time trying to keep old clients as they do in getting new ones. That means that you may want to look around and see if you can get a better deal elsewhere. There are many resources out there that will allow you to compare utility suppliers fast and get a better deal.
Lease When You Can
Try to lease as much as you can, from equipment to the vehicles you add to your fleet. Vehicles in particular are much better leased when it comes to a business. You won't have to worry about unloading a heavily used vehicle at the end for a fraction of the cost and waste time on a process that brings nothing in terms of revenue. Leasing allows you to reduce the immediate cash flow hit, which is much more important for the moment than getting residual value later on.
These are all rather simple things you could do to immediately reduce your overheads. Follow these tips and always look for areas where you could improve.
Also read: Energy Saving Tips To Help Reduce Costs For Your Workplace
Image source: Shutterstock.com