Click here to get this post in PDF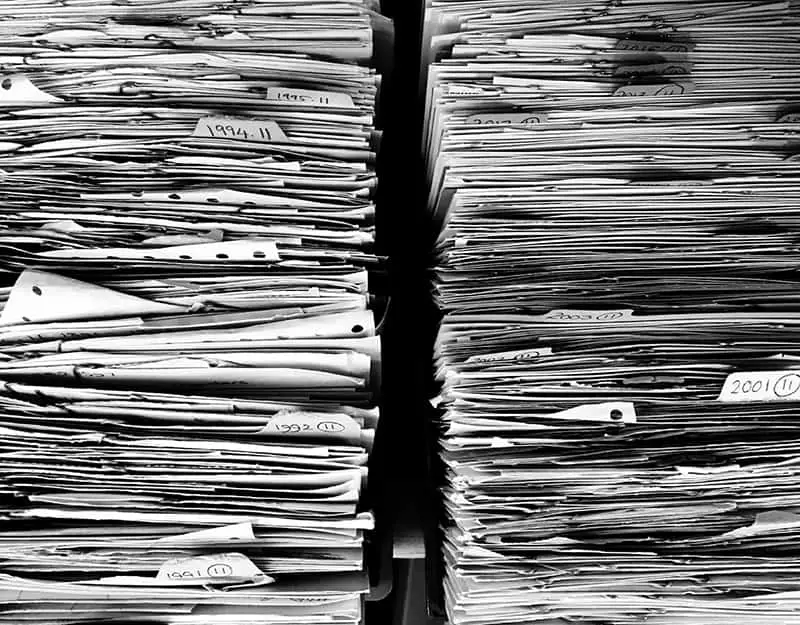 It seems like the whole world has gone digital. Online filing systems have made paper files a thing of the past. In fact, they seem to have replaced not only the files themselves, but the entire filing system.
So what do you do if you prefer paper files? Or if you're in an industry prone to litigation where original evidence is always the best evidence? What about physical personnel records?
If you're concerned about creating a physical document filing system, we can help you out! Read on to learn everything you need to know about it.
Create Specific File Categories
Creating a good document filing system starts with creating broad categories under which you'll create subcategories. Start with categories like Finances, Employees, and Marketing.
Then you'll want to break your major categories down into subcategories. Under Finances, you can create subcategories like Ad Revenue, Sales, and Taxes. You'll want to break the Employees category down to subcategories like Hiring, Terminations, and Current Employees.
Store Your Documents Alphabetically
Once you have your categories and subcategories, you'll want to make sure to store everything in alphabetical order. First, alphabetize your major categories, then alphabetize the subcategories within the major categories. It might sound tedious, but it'll make a huge difference when you're trying to locate documents.
Don't forget about filing by numbers, too! If you're going to be utilizing things like numbered tab dividers, come up with a consistent system for whether you'll include numbers before or after the alphabet.
Determine When to Archive
Last, but certainly not least when creating a document filing system, is determining when to archive files. Eventually, your files will become too voluminous to store on-site, and you'll want to move them into storage to keep things tidy.
You will want to create a set amount of time that you'll be keeping your physical files on-site. If you're bound by laws, like employment laws, that require you to keep files for a certain amount of time, then you'll want to take that into consideration so you don't have to pull files out of storage. Otherwise, choose a round number and move files into storage once it's time.
Create a File Locations List
Many broad categories may have something that could fall within different subcategories. For example, the subcategory Budget could fall within the major categories of Finances and Marketing. So how do you keep track of what went where?
The answer, of course, is a file locations list. A file locations list is a digital document that you'll continually update with information about what is filed away and where. It will make navigating your physical files a breeze and save you a ton of frustration if your files become super voluminous.
Stick with Your Document Filing System!
Creating a good document filing system will make your life so much easier. You'll be able to locate documents quickly and easily, and adding additional files will be a snap. Hard drives are prone to failure, but paper copies will last a lot longer!
Need more helpful articles about running your business? You've come to the right place. Check out the rest of our blog for information about everything business!
You may also like: A Guide To Self Storage For Businesses