Click here to get this post in PDF
When you own a business, you want it to grow and thrive. You want it to succeed so that you can make money and perhaps even retire early and allow someone else to take over the reins. Before that can happen, however, there is a lot of hard work to do. 
One job that is essential if you want to create a business that will one day work without you needing to be at the helm at all times is to create added value. This will gain you more customers and sales, but it will also put you ahead of the competition. Here are some ways to add that value to your business.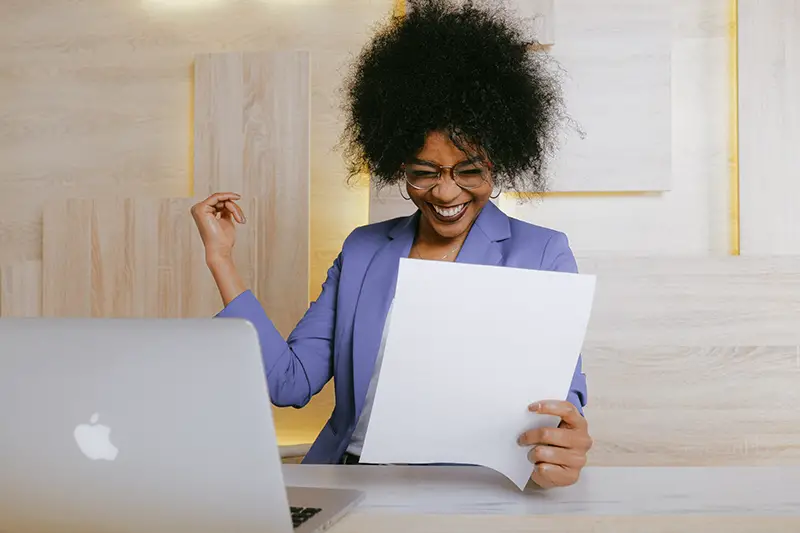 Speed Up
In the past, people were more than happy to wait for their goods to be delivered. They might wait a week, even two, secure in the knowledge that the cogs of business and delivery move slowly. This is no longer the case, and when someone orders something from a business, whether online, over the phone, or in person, they expect it sooner rather than later, usually within 24 hours. You will stand out if you can ensure that your business can be fast like your customers want. 
If you can be fast and not ask them to pay you for it (so you don't add extra costs for next-day delivery, for example), that is even better, and customers will see that as adding value to an already excellent service. There is a direct relationship in a customer's mind between the speed of delivery and the quality of your service (and perhaps even the goods themselves), so it is important to get this right. 
Offer Great Quality 
Sometimes it's not possible to beat your competitors on price – you do have to make a profit, after all. If this is the case, then you will need to give your customers added value; they will pay the same price (or perhaps a little more) to you as they would to your competitors, but because of the perceived quality of the goods they are receiving in return is better, they won't mind. In fact, they will even be pleased to. 
Quality is whatever the customer thinks it is, so market research first to find out what quality means to the people you are selling your products and services to is a great way to make sure you are giving them what they want. Quality won't necessarily mean greater durability or a better design (although it can certainly mean these things, of course). Quality simply means that someone can use the item as they want to use it for as long as they want to use it. 
Be There For Them 
One aspect of adding value to your business is to ensure you are always available. Being responsive to emails and messages or comments on social media, as well as answering the telephone quickly when it rings, can all make your business seem much better than your competitors. These small acts mean you are adding value to your business by simply doing something that you would be doing anyway. 
Of course, you won't always be available to answer the phone or reply to emails. Still, you can include a chatbot on your website, for example, or you can create an app that allows customers to get the answers they need. This will help hugely, ensuring that your customers feel that you are an extremely responsive company even if you aren't available 24/7. 
Have The Right Team 
Although you might think about doing everything in your business yourself, and certainly if you start from scratch on a small budget, this will be a necessity. Over time, it might be that, if you want to give your business added value, you have to work with other people. Sometimes this is the only way to build yourself as a brand and to ensure that your customers and suppliers are as happy as possible. Trying to do it all yourself and ending up with a bad reputation because you think you're saving money or keeping all the control is not a good payoff. It is far better to let other people help you when needed in your business. 
You might not need full-time staff, of course, and as you begin to grow, it could be better to hire freelancers or subcontract the work out to someone else. Or perhaps you outsource some of your processes, such as marketing and accounting. All of these options can be cost-effective and will offer you a lot more time to build your business from within. 
At some point, however, you may need to hire in-house employees. The best thing to do at this point is to speak to a recruitment service. They will be able to find the best candidates and ensure you only interview the best. Ideally, you should use a specific service depending on what you are looking for. Packaging recruitment is ideal for eCommerce businesses, for example. 
Improve Things 
Whatever you're doing, selling or offering, make it better. This will give you added value. You might, for instance, design more attractive packaging or packaging that is exceptionally environmentally friendly. You could add discount coupons to every order, or you could send emails on your customer's birthdays to wish them a lovely day. These all give a great impression of your business, and they add value too. 
Whatever it is you can add value to, it will make you stand out against your competitors and show customers (and potential customers) why you are the person they should be coming to rather than anyone else. They know that they will get something different, something special, something more than they would get anywhere else if they buy from you. 
Be The Convenient Answer 
People love convenience and will often choose a company due to this factor over and above other considerations. If you can make yourself more convenient, you will add value, and more customers will use your service. For example, you can add convenience by staying open longer if you are in a physical store so that customers who are at work can shop afterwards and not feel rushed because you are hoping to close up soon. 
You can also add convenience simply by opening a store in the first place. If there is nowhere else nearby that can offer what you do, causing customers to have to travel longer distances, then opening your store will give them what they want nearer to home. They will certainly come to you instead of anyone else. 
Provide The Best Customer Service
Something that can often be forgotten when trying to think of ways to add value to a company is the customer service aspect. Good customer service, as well as a good product, can make all the difference. Being warm and friendly, greeting people as they enter the store, enjoying a short conversation with them as they checkout, and generally being as helpful as possible will make the experience of shopping at your store so much better. 
If you are an online service, you can still offer excellent customer service. Send follow-up emails to ensure that the goods arrived on time and that the customer was happy with them, for example, or add a handwritten note to each order saying how pleased you are to serve them. 
You may also like: Why It's Important To Value Your Business Correctly
Image source: Pexels.com