Click here to get this post in PDF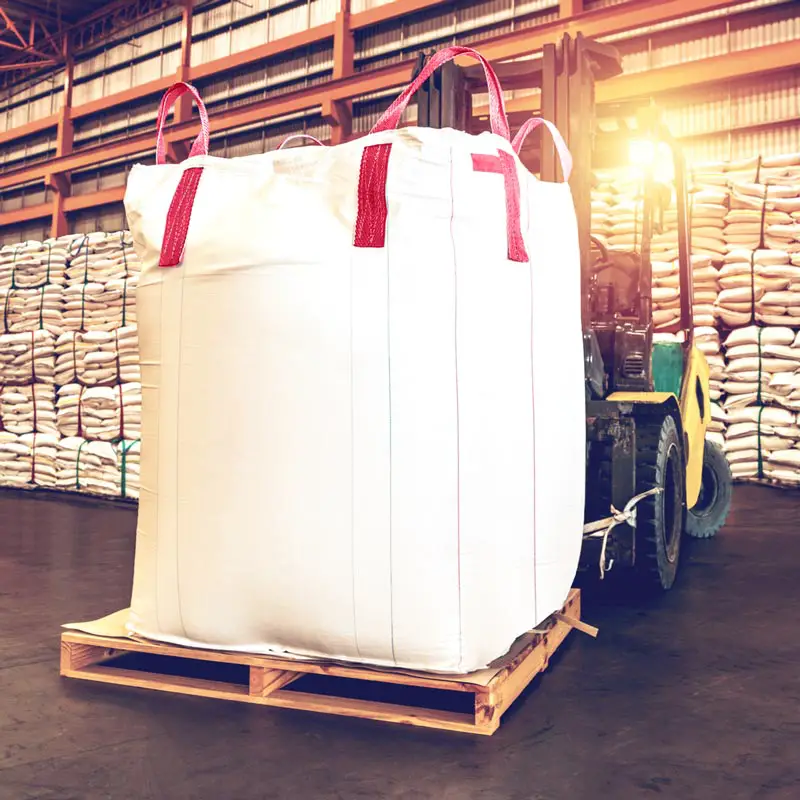 In today's super-competitive business climate, it is more important than ever to find new ways to stand out from the crowd. One way that many businesses are doing this is by investing in super sacks for their products. Super sacks offer a number of benefits, including packaging food and other goods, improving product quality and safety, protecting against moisture damage and insect infestation, preventing contamination with foreign materials such as metal or plastic scraps, and providing an easy-to-open package. This post will explore why you should start looking for a super sack manufacturer that suits your business needs as soon as possible!
What is the Super Sack, and how does it work
The Super Sack is a large, cylindrical container made of high-density polyethylene that is used to store and transport bulk commodities like grain, flour, sugar, and other dry goods. The sack is approximately 3 feet in diameter and 10 feet long and can hold up to 2000 pounds of product.
The Super Sack has a number of features that make it ideal for storing and transporting bulk commodities. First, the sack is translucent, allowing workers to easily see the contents. Second, the sack has built-in handles that make it easy to carry. Third, the sack is hermetically sealed, which prevents spoilage and contamination. Finally, the sack is airtight and watertight, which keeps the product dry and prevents it from absorbing moisture.
Benefits of using a Super Sack
Super sacks, also known as FIBCs (flexible intermediate bulk containers), are large bags made of woven polypropylene fabric. They are used for packing, shipping, and storing a variety of materials. Super sacks have a number of benefits over other types of packaging:
1. They are durable and can hold up to 2000 pounds.
2. They are leak-proof and can store wet or dry materials.
3. They are easy to transport and can be stacked on top of each other.
4. They come in various sizes to accommodate any need.
5. They are reusable and can be washed and dried when needed.
How to use a Super Sack in your business
They are used to store and transport bulk materials, such as grains, chemicals, and other dry goods. Businesses can use Super Sacks to store and transport large quantities of products, which can save time and money. Super Sacks come in a variety of sizes, so it's important to choose the right one for your needs. Make sure to check with your local shipping company to find out if they will accept Super Sack deliveries.
When filling a Super Sack, be sure to pack the product tightly so there is minimal air space. This will help keep the product from shifting during transport and minimize the risk of damage.
Where to buy a Super Sack for your business
A super sack manufacturer can be found by doing a quick online search. Super sacks are also sometimes called bulk bags, FIBCs (flexible intermediate bulk containers), or Jumbo Bags. They are basically large sacks made of fabric that can hold anywhere from 50 to 2000 pounds of material.
When looking for a super sack manufacturer, it's important to make sure you choose one that has experience making sacks for your specific industry. For example, if you're in the food industry, then you'll want to find a manufacturer that has experience making food-grade sacks. The best way to find a reputable super sack manufacturer is by reading online reviews and asking around for recommendations.
Why you should use super sacks for your business instead of other products on the market today
There are a few reasons you should use super sacks for your business. First, they're made of high-quality materials and can hold more weight than other products on the market today. This makes them ideal for heavy or oversized items.
Second, super sacks are leak-proof and won't let your cargo spill out during transport. This is especially important for businesses that deal with hazardous materials or delicate products.
Finally, super sacks come in various sizes to suit any need, and they're easy to store and transport. So if you're looking for a reliable, durable product to help with your shipping needs, consider using super sacks.
You may also like: Product Labeling – Can It Help Unlock Rapid Growth and Curb Inefficiency in Manufacturing?