Click here to get this post in PDF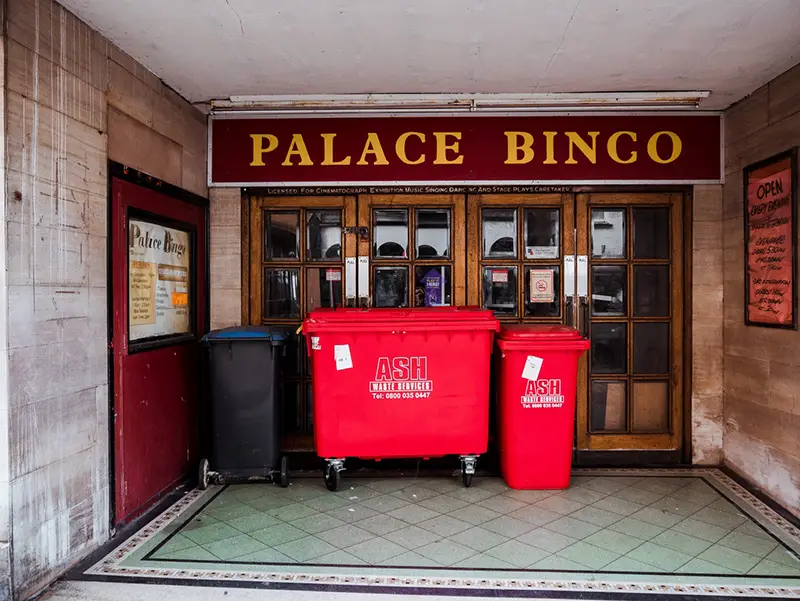 Dumpster rental businesses are booming, and if you're located in an area with limited resources for dumpsters, it could be the perfect opportunity to start your own business.
Dumpster rental businesses are a great way to make some money on the side while you enjoy your free time. You don't require much commitment, as dumpsters can be delivered and picked up anytime, day or night. All that's necessary is an internet connection.
To learn more about this opportunity, keep reading.
Business Overview
Dumpsters are an important service for many different types of people. They provide waste removal and storage solutions that can be temporary or longer-term, depending on the customer's needs (residential vs commercial). Businesses like rental companies will deliver your dumpster to its final destination and then pick it back up when you're done using it.
Renting a dumpster is an ideal solution for businesses because they don't have the hassle or expense of buying their bins. The rental companies enjoy lucrative fees every time someone hires them, which can help fund future purchases.
To start a successful business, it's important to research the competitors and opportunities in your area. Get details on the size of dumpsters that other companies offer as well as their rates for rental services. Look out for potential gaps between what you do or how far reach can go with marketing efforts by looking at areas not yet served, which could result in new customers coming through doors.
Contacting local landfills and researching waste disposal restrictions will help ensure that your business follows all necessary protocols for proper recycling, composting, or other environmentally responsible practices. If they have a relationship with operators at this particular dump site, it might be possible to negotiate discounted rates on materials, which can save money in the long run if done correctly from the start.
The more familiar you are with these restrictions and regulations, the better your business will be able to account for its additional costs when customers dispose of materials.
Industry Summary
The dumpster rental industry experienced 2.3% annual growth from 2014 to 2019, and it's expected that in 2019 there, will be a record 414 million dollars spent on these services! Currently, 262 businesses are operating, with 4576 employees working full-time jobs through this business opportunity as well.
The construction industry is a major player in the economy, and its performance can be linked to consumer spending. As businesses make profits or see economic health improving, they tend to work more often, too, which means there will always be a need for dumpsters at your disposal.
Industry Trends
As the economy improves, construction projects increase which is a major source of business for dumpster rental companies.
In response, businesses need to develop websites with FAQs and basic information. Some have even created online ordering systems that allow customers to place rental dumpster orders without ever leaving their computer screens. This digital trend in tandem will likely continue increasing, so these companies must look towards social media pages when trying out different ways to stand apart from competitors.
Target Market
The dumpster business is for anyone with significant waste disposal needs, like those generated by a construction project or home renovation.
There are so many ways to find prospective renters for your property, but one of the best is by using referrals. Landlords and owners can get great deals on cleaning services from real estate agents who know what they're doing.
Checklist for Starting a Dumpster Rental Business
Dumpster diving is a great way to get rid of any trash and debris that you might have sitting around your property or home. Here's what you need for the perfect start.
1: Write a Business Plan
After coming up with the idea, the next step in starting your business should be to write a business plan. A business plan is a document that outlines the goals and objectives of your business, as well as the strategies you will use to achieve them. Not only will a bank require you to have a business plan, but multiple studies have shown that a business plan helps increase the odds of starting a successful business. 
The process of writing a business plan can also be helpful in itself, forcing you to think carefully about your goals and how to best achieve them. Even if you don't end up using your business plan as a roadmap for your business, the process of creating one can still be invaluable.
2: Form a Business Entity
The next step is to form a business entity, such as an LLC or corporation. This will help protect your assets if your business is sued.
3: Get a Business License
After you have formed your business entity, you will need to get a business license. Depending on where you live, this may require filing paperwork and paying a fee. 
4: Open a Business Bank Account
Once you have your business license, you will need to open a business bank account. This will help you keep your personal and business finances separate. 
5: Get Insurance
You will also need to get insurance for your business. This will protect you if someone is injured on your property or if you damage someone else's property.
6: Rent a Dumpster
The last step is to rent a dumpster. You can do this by contacting a local dumpster rental company. Be sure to get a size that is appropriate for your needs.
By following these steps, you can be sure that you are well on your way to starting a successful dumpster rental business.
How much does it cost to start a dumpster rental business?
Opening a dumpster rental company can be a great way to earn a steady income, but it is important to be aware of the initial investment required. The two biggest purchases you will need to make are a truck and dumpsters. Used models of roll-off trucks can be found for as low as $60,000, but new models start at $150,000. Meanwhile, small dumpsters start at $1,000, but larger roll-offs can cost up to $6,000 each. In total, you should plan to spend at least $175,000 on a truck and ten dumpsters. 
With this significant investment, it is essential to do your research and make sure that starting a dumpster rental business is the right decision for you.
When starting a dumpster rental business, there are several initial costs to consider. In addition to the cost of renting or purchasing a dumpster, you will also need to invest in uniforms for your employees, a website, and software to help manage your rentals.
You may also need to purchase signage for your truck and dumpsters. While these costs may seem high at first, they are necessary investments that will help ensure your business's success. By careful planning and budgeting, you can ensure that you have the funds necessary to get your business up and running.
How much can a dumpster rental business owner make?
Dumpster rental businesses can be quite profitable, but a few key factors will affect earnings. First, the size of the business will make a difference. A larger company with more dumpsters to rent out will likely see higher profits than a smaller operation. Second, location is also important. 
A business in a busy city will likely see more customers than one in a more rural area. Finally, years in business are another factor. A company that has been in operation for longer is likely to have perfected its operations and built up a loyal customer base, both of which can lead to increased profits. By taking these variables into account, a dumpster rental business can maximize its chances of success.
Final Overview
Starting a dumpster rental business can be a great way to earn a steady income. However, there are several initial costs to consider, such as the cost of renting or purchasing a dumpster, uniforms for your employees, and a website. 
Additionally, you will need to be located in a busy area and have been in business for several years to maximize your chances of success. With careful planning and budgeting, you can ensure that you have the funds necessary to get your business up and running.
You may also like: 7 Steps to a Greener Small Business