Click here to get this post in PDF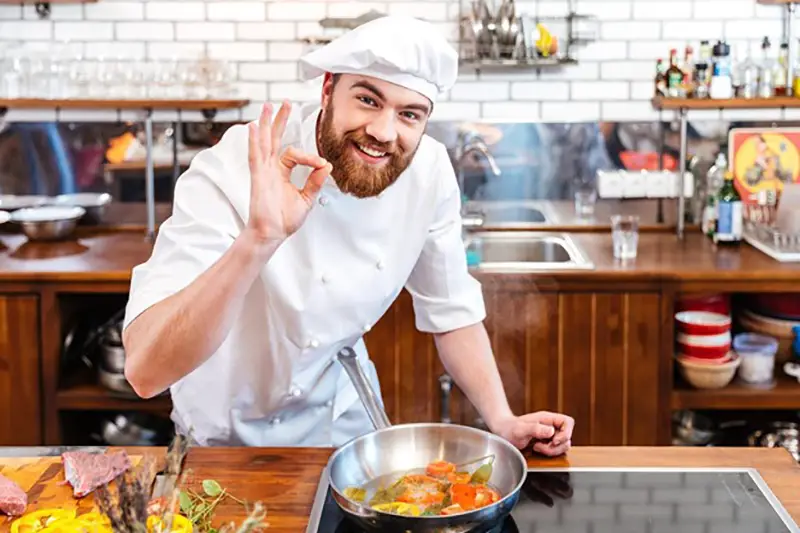 You love to cook, you have creative ideas, and everyone loves your food. You might be wondering how to start a cooking show. Individuals are increasingly resorting to internet culinary tutorials, particularly since the outbreak of Covid-19. So much so that in June 2020, the daily views of cooking tutorials on youtube doubled. If you really want to know how to start a cooking channel on YouTube or any other streaming service, keep reading. 
There are more than a million YouTube channels and millions of users that can create cooking shows. This makes it hard to stand out. If you want to create a cooking channel, the first step is making sure your channel will be seen. YouTube has a great viewer base and is a great choice as long as you don't mind excessive competition. However, if you want an easier journey, then hosting your content on a video streaming app is a great option because many streaming apps only contain between 500 to 1000 cooking-related channels, as opposed to the millions of cooking channels on YouTube. It's easier to stand out among 500 channels than in a sea of millions. 
If you choose the easier route, choosing a provider to will host your cooking channel is the first step in getting started. Fortunately, there are several methods for promoting and monetizing your content across a wide range of video streaming apps, each with its own set of pros and cons. Some of these video streaming apps include Apple TV, Fire TV, and Roku. Once you've determined which streaming platform is appropriate for you, it's time to start building your culinary channel and making money.
Choosing a Concept
There is a large and appealing audience for food channels, but in order to capture the attention of viewers, one must first meticulously prepare all of the details and generate unique material that will distinguish your program from the competition. Begin with a concept – what is it that you wish to communicate? Who are your normal viewers, and what kind of communication do you wish to have with them? Attempt to visualize your dream show – what will it look like, or what would be the most crucial aspects of it? Examine your favorite shows or look for comparable vlogs that are now hot on the platform you've chosen to watch them on. As soon as you've gathered all of your ideas, you may begin to design and expand the basic concept that will eventually blossom into your own unique culinary show.
Lighting Matters
Look for the best lighting and angles. The key light is the main significant lighting source. It may originate from a range of various sources to create the desired effect. If you are working with a restricted amount of room and money, you can always set up a camera close to a window to save money. Organic window light is really beneficial, and it often offers a pleasant, soft source of illumination. While illumination through windows may provide a pleasant, mellow glow, it does have its limits. You'll be connected to the window in order to make use of the natural light. There aren't many angles available to you because of this. If you have the financial resources and the available space, you should consider purchasing a lighting fixture.
Creating your App
The next step to creating a cooking show is to create your own video streaming app. It's possible to do this by manual coding or with the use of the platform's native frameworks and development tools, depending on your choice of platform. Idealistically, the design, logo, and other features of your channel should correlate to your idea and give a comprehensive user experience that will ultimately serve as a representation of your own brand. A freelancer may do parts of these activities, or you can employ a team of pros to finish the whole process on your behalf. You can also call in aid of video distribution services that can create your channel quickly and effortlessly, and you can focus on making your vlog, building your brand, and eventually making money.
Getting Viewers
Once you've completed your setup, it's time to start uploading material and attracting more visitors to your videos. The greater the size of your audience, the greater the amount of money you will make through monetization. Market your videos on social media and invite your viewers to join you on a voyage through the world of flavors and spices. There is also the possibility of a large number of prospective viewers because of CTV advertising itself – particularly given that cookery is one of the top-performing video categories. All in all, now is the time to start your cooking channel, so set up a camera in your kitchen and make it happen!
You may also like: Amazing Storytelling Inspirations To Grow Your YouTube Channel