Click here to get this post in PDF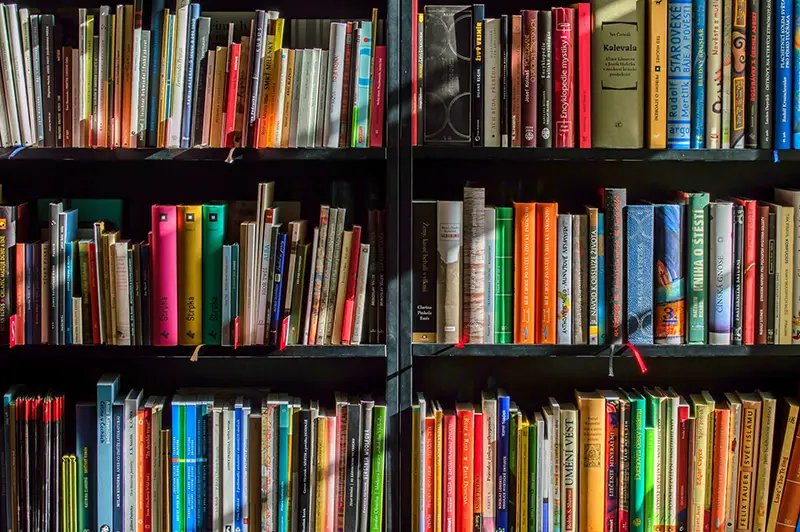 You need to know how to market your book effectively. That's true whether you're publishing yourself or working with a traditional publisher. Most published authors, especially those who are first-time publishers, won't get a complete set of marketing.
You'll likely work with a small publisher with even a smaller budget for marketing. They won't be able to promote your book like you hope for. You get no mainstream TV coverage, no TV commercials, and certainly no full-page ads in prominent magazines to announce your book's arrival.
There's a chance that you'll get on your publisher's website. Book reviewers may review your book. But it's up to you to market your book the way it truly deserves. You have to do everything you can to let people know about your book.
So what do you do? Let's find out!
Start By Creating Your Brand
As a writer, creating a brand is relevant. It becomes even more critical when you get ready to release a book. People who will want to read your book will want to know more about you.
Why did you write the book?
What is your background?
What motivates you?
What have you done aside from your book?
You need to create a deep relationship with your audience, and the best way to do that (when promoting yourself alone) is to build a brand persona carefully. That's where you invite people to know more about you.
Ultimately, the best place to do that is your website. Your website should have the following information:
Your photo
Your bio
Excerpts from your book
Contact information
Social media links
A downloadable media kit
A link to purchase your book
Keep in mind that your website doesn't have to be detailed or lengthy to get the desired results. It can be a one-page information sheet that contains everything about you.
Create An Email List
Another vital element to include in your website is a newsletter signup form. It's not likely that people will keep visiting your website for updates. However, if you have them on your email list, you can send them an email concerning any updates. That is one way to keep in touch with your audience who are interested in your book.
When you sign up for an email marketing service such as ConverKit or MailChimp, you'll have access to an email signup box. You can then add it to your website with little to no coding. Creating an email list is one of the best things to secure your book sales.
Remember to send monthly email updates to stay relevant with your customers. You can even share news about your upcoming book promotions or signings.
Choose The Right Audience For Marketing
Aside from what your book is about, consider its natural audience. Consider the following questions:
Who would love to read your book?
Where do they go to find more information for new books?
Would they read the newest releases?
Which communities are they affiliated with?
Get In Touch With Book Reviewers
Get as many book reviews as possible, particularly on Amazon. As you get more book reviewers, your book's visibility increases. However, remember to get book reviewers and bloggers who are familiar with or are in your genre.
Ask them, convince them, and if need be, beg them (in the most friendly, unprovoking way possible) to read your book and review it.
Select The Right Book Cover
Your book cover tells a lot. Do you remember the adage "don't judge a book by its cover?" Yeah, well, people still do that (for whatever reason). That's why you need to choose a book cover that appeals to the crowd. Choose one that stands out unique.
You can design your cover, but what not leave the professionals to take care of it? Nowadays, you can get a high-quality book design for a few hundred dollars. Even though it may sound like huge money, take it as an investment.
The right book cover can attract potential readers as they scroll down the page or stake a stroll down the aisle.
Final Thoughts 
The five strategies outlined in this guide will help you in the right direction to market your book. But there's one more strategy to try, and that is giving your book for free on Amazon. No. We don't mean permanently.
With a free launch, you can get noticed and build up relevant reviews on Amazon. It's good to have good reviews on Amazon as that will boost your book's visibility.
You may also like: Growth Marketing Hacks to Master in 2021 and Beyond