Click here to get this post in PDF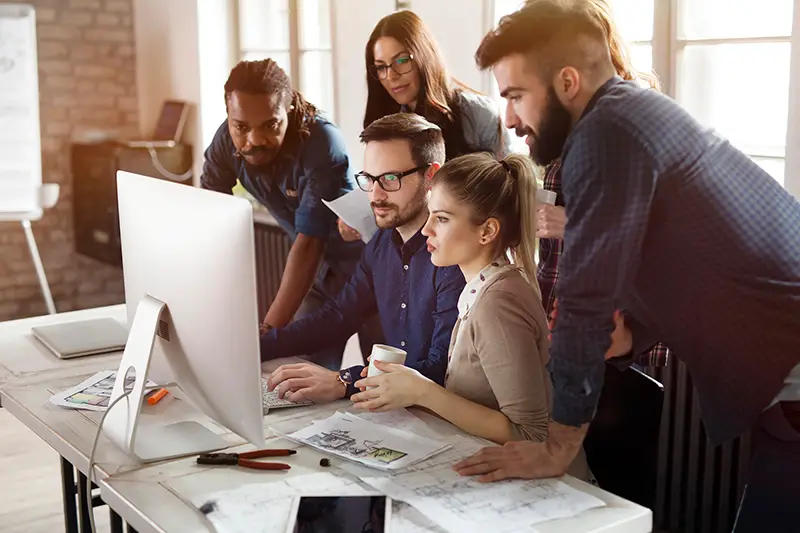 If you're a small business owner, you may be wondering how you can use digital marketing to skyrocket your business growth. After all, with so many big businesses out there, it can seem like an impossible task to compete. However, there are certain digital marketing strategies that can be extremely effective for small businesses.
SEO For Business Growth
For example, search engine optimisation (SEO) is a great way to improve your visibility online. By utilising SEO, you can ensure that your website appears higher up on search engine results pages (SERPs), making it more likely that potential customers will find you. In addition, social media marketing can also be extremely beneficial for small businesses. You can reach a wider audience and attract new customers by creating engaging content and building up a strong online presence. So if you're looking to take your small business to the next level, consider utilising a digital marketing agency such as Australian Web Experts. It could be the key to success.
Pay Per Click Advertising
As a small business owner, you know that every dollar counts. Therefore, you need to ensure that your marketing budget is being spent in the most effective way possible to grow your business. Pay-per-click (PPC) advertising can be a great way to reach new customers while also staying within your budget. With PPC, you only pay when someone clicks on your ad, so you can be sure that your money is well-spent. In addition, PPC advertising can be targeted to specific demographics, so you can make sure that your ads are being seen by the people who are most likely to use your products or services. Search engine optimisation (SEO) is another great way to reach new customers and grow your business. By improving your website's ranking on search engines, you can attract more visitors who are looking for what you have to offer. 
Content Marketing
In today's digital world, content is king. A well-written and informative article can help you attract new customers and grow your business. However, simply posting content online is not enough. You need to ensure that your content is optimised for search engines so potential customers can find it easily. By selecting the right keywords and phrases and using them throughout your content, you can ensure that your site appears high on the search engine results pages. This will help you to attract more visitors and ultimately convert them into paying customers. So if you're looking to grow your small business, don't underestimate the power of content marketing. With a little effort, you can see some big results.
YouTube Marketing
YouTube marketing is a great way for businesses to attract more customers. After all, YouTube is the second-largest search engine in the world, so it makes sense to use it to reach out to potential customers. And there are plenty of ways to do this, from creating engaging videos that promote your products and services. Of course, creating successful YouTube marketing campaigns takes effort and time, but the rewards can be considerable. So if you're looking for ways to reach more customers and boost your business, YouTube marketing is well worth considering.
Conclusion
Digital marketing can be an extremely effective way for small businesses to reach new customers and grow their business. By using various digital marketing strategies, such as SEO, social media marketing, PPC advertising, and content marketing, you can improve your visibility online and reach a wider audience. In addition, YouTube marketing can be a great way to promote your business and attract new customers.
You may also like: How Important is Digital Marketing in 2022?
Image source: Shutterstock.com