Click here to get this post in PDF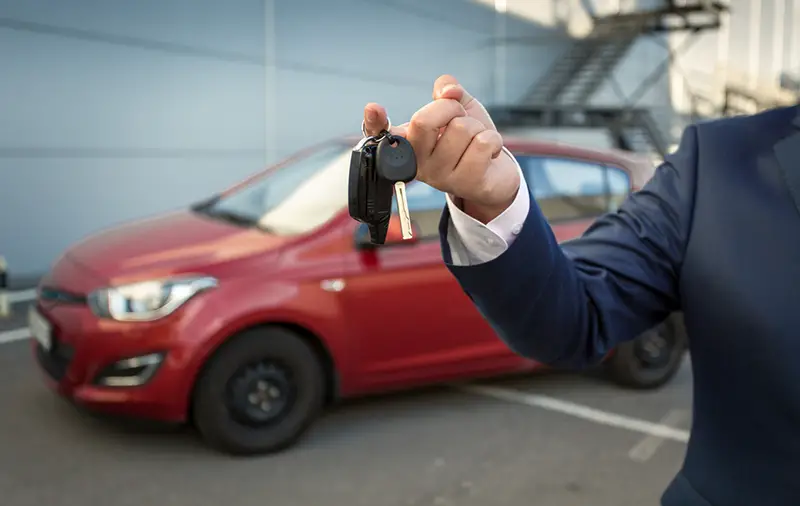 Selling a car can be daunting, but with the right approach, you can successfully sell your car and get a fair price for it. In this guide, we will go over 10 steps that can help you sell your car successfully. From preparing your car for sale to negotiating with potential buyers, we will cover all the necessary steps to ensure a successful sale. Whether selling your car privately or through a dealership, these tips can help you navigate the process confidently and easily. By following these steps, you can increase your chances of selling your car quickly and at a price that you're satisfied with.
Gather Documents
To ensure a successful sale, gathering all the necessary documents when selling your car is essential. These documents include the title, odometer disclosure, warranty or as-is documentation, bill of sale, service records, vehicle history report, and any additional state-specific documents.
The titleholder owns the vehicle, and once the sale is complete, you'll need to sign the title over to the new owner. Federal law requires a mileage disclosure for vehicles under 10 years old; some states may require additional documentation. Check with your state's Department of Motor Vehicles to determine your necessary documents.
If you have a transferable warranty, make the documents and the provider's contact information available to the buyer, as it may increase the value of your car. If not, clarify in writing that you're selling the car "as is," and the buyer will be responsible for any repairs or maintenance.
The bill of sale should document the terms and conditions of the sale, including the make and model of the car, odometer reading, purchase price, and delivery date. You and the buyer should sign the bill of sale and have it notarized.
Offering service records and a vehicle history report can help build trust with the buyer and prove that you're selling a well-maintained car. Additionally, some states may require additional documents, such as a valid smog certificate.
Get Car Inspection
Before selling your car, it's important to ensure it is in good condition for the road. To achieve this, it is recommended that you work with a mechanic who has the appropriate training and experience.
When searching for a mechanic, look for one who is ASE Certified. The National Institute for Automotive Service Excellence (ASE) is a nonprofit organization founded in 1972 aimed at helping consumers find qualified and skilled auto mechanics.
It's recommended that the lead mechanic you choose holds the Master Automotive Technician ASE Certification. This certification demonstrates that the mechanic has the necessary skills to inspect and repair most cars and light trucks.
In addition to this certification, ASE certifications are available for hybrid and electric vehicles. This ensures that the mechanic has the expertise required to handle your vehicle's specific needs.
Get Your Car Detailed
To obtain a high selling price for your car, it must look appealing to potential buyers.
To achieve this, it's recommended that you wash and wax your car to give it a fresh and shiny appearance. Additionally, cleaning the interior professionally can help remove any unsightly stains or odors, making it more inviting to buyers.
Furthermore, replacing old and worn-out floor mats with new ones can also enhance the overall appearance of the car's interior. By taking these steps, you can increase the appeal of your car and potentially receive a higher selling price.
Find out what is your car cost
Determining a fair asking price for your car is the next step in the selling process. Several factors contribute to the market value of your car, such as location, vehicle condition, upgrades, and extras.
Luckily, online resources are available where you can quickly estimate the value of your car. Kelley Blue Book gathers data from wholesale auctions, car dealers, automobile manufacturers, rental fleets, and other sources. In addition, consumer Reports provides a trusted buyer's guide for consumer goods and estimates your car's value using Black Book data, previously only available to auto dealers.
CARFAX provides a report that determines the value based on the car's history. This considers whether or not you maintained the car's maintenance schedule and if it was involved in any accidents. 
NADA Guides, now owned by J.D. Power, determines pricing based on dealership pricing by location. 
Edmunds collects data about the selling price of similar vehicles in your region to determine the "true market value." By utilizing these resources, you can obtain an estimate of your car's worth and set a fair asking price.
Taking Photos
It's essential to remember that potential buyers are more likely to click on your ad if it includes photos of your car. Therefore, a successful ad should have a variety of interior and exterior shots taken from multiple angles.
When taking photos, it's best to find a location with ample space to walk around the car and capture it from different viewpoints. Avoid taking pictures in direct sunlight, as it can result in harsh shadows and distorted images. Additionally, the reflection on the car's exterior can cause colors to appear off.
Instead, opt to take photos in the morning or late afternoon when the light is more subdued, or on cloudy days when the light is diffused.
Interior shots are also crucial. Make sure to capture images of the instrument cluster, shift terminal, and seats to give potential buyers an idea of what it's like inside the car.
Close the Deal and Collect the Money
As you approach the final stages of selling your car, it's important to protect yourself from fraudulent buyers. And Whipflip.com understands the challenges of selling a car that's why they are one of the online marketplaces that you may consider to ensure a safe and secure transaction.
Moreover, To protect yourself from fraud, it's recommended to meet the buyer at your bank or the buyer's bank. This can help verify the authenticity of any cashier's checks or other forms of payment. You could even offer to pay the fees for the check as a convenience to the buyer. If you're unable to meet during regular business hours, it's essential to take steps to protect yourself, such as using a counterfeit detection pen for cash transactions or utilizing an escrow service like escrow.com.
WhipFlip's premium services also offer additional security measures, including transferring guaranteed buyer funds directly to your bank account and pre-qualifying potential buyers to ensure they have the funds to purchase your car. Plus, you'll receive regular payment status updates throughout the process.
You may also like: How to Earn a Living by Buying and Selling Cars
Image source: Depositphotos.com