Click here to get this post in PDF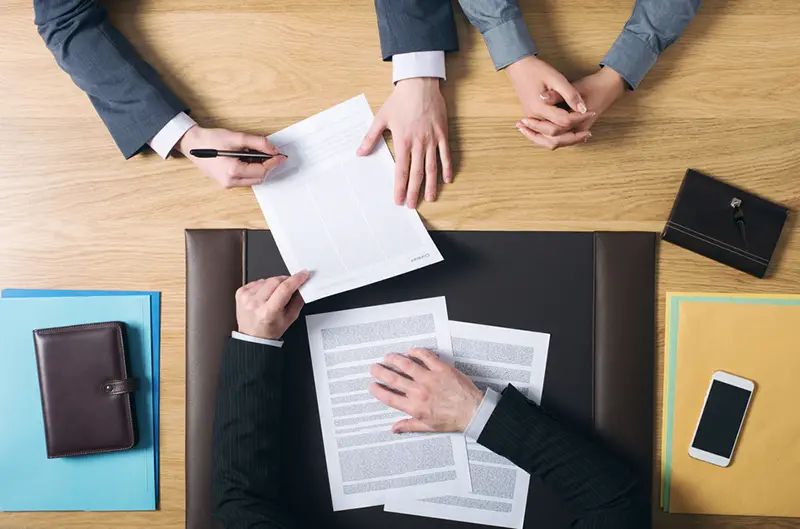 A death in the family can be an emotional and traumatic time that can impact every household member. And the financial crunches while bearing the final expenses and pending debts can make everyone's life highly stressful.
If you go with a life insurance policy, your beneficiaries will have to wait for the payout till the funeral home and cemetery bills get settled, which could take weeks.
But if your family requires funds immediately for handling the expenses after your demise, it is best to engage an independent agent to buy the right burial insurance. Licensed professionals like Gary P. Cubeta from Insurance for Final Expense suggest on their website, insuranceforfinalexpense.com, a fast and convenient way to apply and get approval for the best coverage. Here's how you can select such authentic independent agents to purchase funeral insurance.
Check If They Are Experts Dealing with Different Types of Burial Insurance Policies
An adept independent agent should have excellent knowledge about different burial insurance facets, such as state policy rules and regulations.
Ensure the licensed consultant knows how burial insurance works and lists the best carriers for the current year. They should be able to explain to you your best plans and other related monetary aspects when you have specific medical conditions.
Check If They Work with Trusted Insurance Providers
Some of the leading insurance providers across the country include AIG, Prosperity Life Group and GWIC. They have made a name for their brand in the burial insurance market over the years.
Typically, independent agents work with such reputable partners to secure the best burial insurance rates for you. They compare the rates and help you save nearly 60%. Ensure the agents you choose provide quotes offered by only the top providers in the burial insurance arena, thus ensuring you purchase a policy from a trusted provider.
Check If They Can Provide Instant Burial Quotes
The top independent agents offer instant burial quotes in hardly a minute, even if you request the information for reference and don't purchase the policy immediately.
You need to provide your contact details, including required coverage, date of birth, state, gender and whether you are a smoker or non-smoker. You will receive your required quotes instantly. The agents should help you compare the estimates to choose the best plan that suits your requirements.
Check If They Specialize in Same Day Approval
You will have to answer a few questions to qualify for burial insurance, and the experienced independent agents take about 30 minutes to approve your application.
Look for a diligent expert who features only the top-rated carriers and contacts the chosen insurance company to get your policy approved quickly. Confirm they process the voice signature and phone interview with utmost priority for your coverage approval on the same day.
Check for Credentials
The licensed independent agents do not underwrite any insurance. Instead, they offer you the necessary guidance, thus ensuring you can make the right decision towards the last leap of your financial planning.
But to provide you all the required details, they need to have the applicable certifications and accreditations, such as Chartered Property and Certified Insurance Counselor. Look for their license numbers, valid in each state.
As they undergo regular assessments and training to maintain their credentials, the agents know the latest burial insurance industry trends. And as they have licenses to practice in most states, they are aware of the products available in respective states, which you can not find at other locations.
Check for Referrals
Speak to your friends and colleagues to gather information about different independent agents in and around your neighborhood. Their opinions form excellent referrals for highly genuine professionals.
Check the burial insurance policies they deal with, costs and customer service they offer. Look for online testimonials and reviews from trusted sources to engage with reputed agents with burial insurance expertise.
Check for Their Contact Details
Reputable independent agents dedicate a contact page on their website. It includes their phone numbers, physical address and working hours. Ensure they are reachable at your convenient hours.
Confirm if the consultant you wish to hire has an office close to your location. The reason is that you might need their assistance in completing your paperwork and meet them to clarify your doubts regarding burial insurance policies.
When you speak to the agents in person, it gives you first-hand proof of their knowledge about burial insurance policies, thus building trust in them.
Final Thoughts
Consult an experienced independent agent and discuss your burial insurance prospects. See that you are comfortable discussing your financial aspirations and bonding well with the associates for a long-lasting partnership. Rest assured, with the credible agents on your side; you can ensure your funeral expenses are well-covered and your family can celebrate your life after you are long gone.
You may also like: Estate planning: Predictable outcomes for the unpredictable life
Image source: stock.adobe.com