Click here to get this post in PDF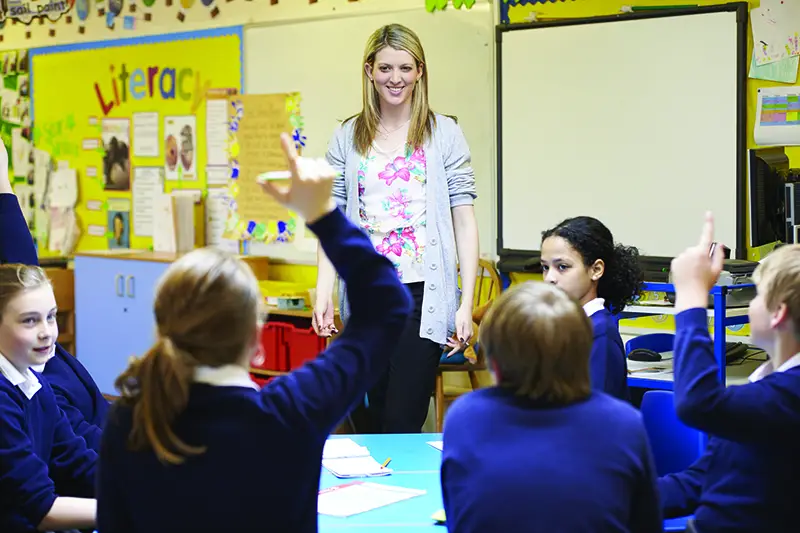 If you're considering owning an English language school franchise in Thailand, the first thing you need to do is figure out how much space you'll need. You don't want to rent an office that's too small or too big—it'll cost more than necessary, and neither option will be comfortable for students. Next up: finding a location where people already speak English. This isn't always easy, but if your school is close to other businesses that hire ex-pats (like hotels and restaurants), then it's easier to find students who are already comfortable speaking with foreigners
Finding a location
Finding a location for your school is the first step towards opening one. As you can imagine, finding the right place for your school is very important. Here are some things to consider when choosing a location:
The location should be central and easy to find. This will make it easier for students and staff members from both ends of town (students coming from home) to get there on time each day while also ensuring that there are plenty of places nearby where they can eat or get food delivered if they don't have time off during lunch breaks.
The location should be safe and secure. It's not uncommon for thieves or pickpockets in Thailand, so try not to choose an area with high crime rates or lots of homeless people wandering around—you'll want all your students feeling comfortable at all times!
How much space do you need?
Some basic rules of thumb will help you figure out how much space you will need to rent or buy.
First, it's important to know that Thai schools generally have a student-to-teacher ratio of about 1:25 (for example, if you have 100 students in your language school, then you would need 25 teachers). In addition to classroom space for each teacher (which should be at least 2m2 per student), other areas may take up some prime real estate:
A reception area and office where staff can check-in customers and greet them with a smile;
A library/computer lab where students can study individually or collaboratively;
Cafeteria/recreation area so that students can socialize with each other outside of class time.
What kind of facilities do you need?
You will need a classroom for each language: English, Japanese, German, French, and so on.
You will need a reception area where students can sit and wait during the day when they are not in class.
You will need an office for your manager or director to work in during the day. This should be away from the classrooms, and near where you store your supplies, so it doesn't get too hot or too cold. It should have windows that open so you can get fresh air inside if needed (but not windows that open out!).
You also want to make sure there is enough space between this room and all of your other rooms, so people don't hear their neighbors talking at high volumes while trying to concentrate! Sometimes this means adding some sort of wall between them, but sometimes it's just putting something on top of another desk/table instead (such as books), which creates enough noise barrier without impeding sound transmission too much either way–it depends on how close together everything else is located within proximity! In general, though try not to use any metal surfaces like desks because these tend t
Make an environment that students feel safe in
It's important to ensure your school is safe for students. That doesn't just mean keeping thieves out – it also means making sure students feel safe from being attacked or bullied by other students or staff members. You must always have a security guard on site, even if it's just the front desk person walking around regularly. You should also install a security camera system to keep an eye on what's happening in and around the school building at all times. Finally, make sure your locks are good quality and can be opened relatively easily when someone needs access quickly (without requiring keys).
Hiring staff and teachers
Hiring staff is an important part of running a successful language school. First, you need to find the right people and make sure they are qualified for their positions and that they are happy and staying with you. If your employees are unhappy, it will reflect how they interact with students and damage your reputation.
Do background checks on all potential employees, including teachers, if possible. A criminal record check can help ensure that you're hiring someone who isn't dangerous or unfit for their position because of past convictions or mental health issues
Ensure that all employees have appropriate insurance coverage. This may include health insurance and workers' compensation coverage
Make sure everyone is paid well enough to live comfortably without having to earn additional income through side jobs at night after working full-time during the day at your school
Hiring Thai staff
A good way to gauge whether a Thai staff member can do their job well is to see how they interact with you. You should be able to communicate clearly and efficiently with the people who work for your school so that it's easy for them to understand what's expected of them. In addition, they should be able to communicate effectively so that everyone knows their role and where they need to go next for things to run smoothly.
It also helps if your staff members can get along well with foreign staff members as well as Thai ones—this will make life easier for everyone involved!
Hiring foreign teachers
You must hire the right foreign teachers for your school. They are the face of your school, and they will be responsible for representing the brand to students. Therefore, they need to be professional and pleasant at all times.
The first step in hiring a teacher is defining what you want from them. Do you want someone who can teach multiple levels? Someone who can teach English as a second language (ESL)? Or do you want someone with specialized qualifications like TEFL certification or teaching experience? You also need to consider how many hours per week they will work.
Look for teachers who have some training in education or business administration. This will help them understand how schools function and make decisions about their teaching style, but it's not necessary—you may find people with great teaching skills but no formal background on paper! Most importantly: look at their personality traits! If possible, meet them in person before making any commitments so that everything goes smoothly once they start working here too 🙂
Marketing your school
A school website is a must. It's the first place potential students will go when looking for a school, so you need to make it as professional and informative as possible. You should have the following sections:
An introduction to the school – say what courses are on offer, what your philosophy is, how long you've been in business and any special features that set you apart from other language schools.
A list of teachers – try to include photos and short bios so people can get an idea of who they might be studying with.
Course descriptions – state clearly what each course covers (and often the minimum level required) and any other important details like prerequisites or whether there are extra costs involved (such as placement tests).
You may also want to include more general information about Thailand, such as climate, visas, etc., but this is optional – depending on how much space is available on your website!
Language school websites should look professional and trustworthy
Your website should look professional. Don't use a free theme, and don't make it too complicated. You want to be able to clearly explain what your school offers and why someone should choose you over any other language school in Thailand.
Make sure you have a contact form on your website for people who want to book lessons or ask questions about classes and qualifications.
Be clear about how much each lesson costs and have a way for people to pay online (Paypal is great). You can also provide feedback forms so that students can leave their opinions after each class if they wish or give them another way of contacting you directly through email if they need help with anything else related to their studies at your school.
If you plan things well, it can be a good way to make money and live in Thailand.
Planning things well can be a good way to make money and live in Thailand.
Here's how:
Be aware of the costs involved
Be aware of the legal requirements (such as registration with the Thai Ministry of Education)
Have a realistic idea of what your competition will be like in your location (for example, if there are already several schools nearby, yours may struggle to get students).
Beware of potential problems (if you're not careful about who you employ or rent premises from, you could end up being cheated).
Conclusion
We hope you have learned some tips on running an English language school in Thailand!
You may also like: 3 Tips On How Edtech Startups Can Partner With Schools
Image source: Pixabay.com