Click here to get this post in PDF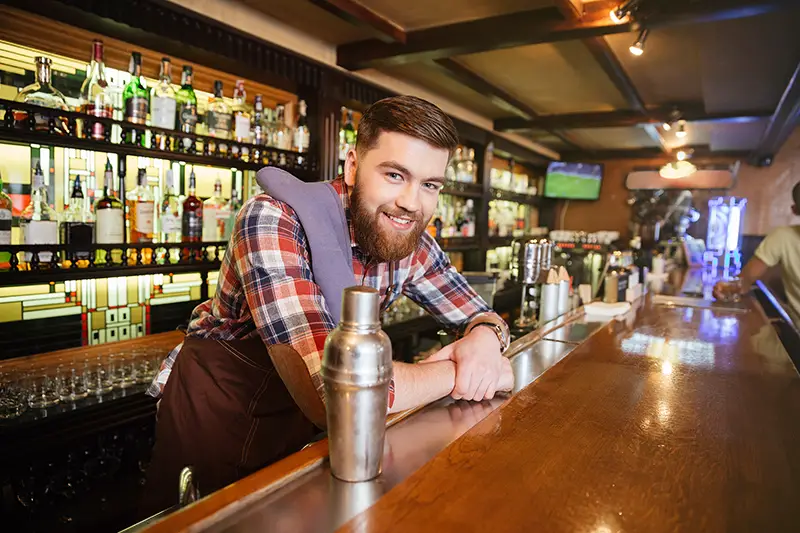 Whether you operate a bar by yourself or with a group of friends, the responsibilities can be overwhelming. While it's impossible to eliminate all of the ordeals related to running a bar, you can manage them more effectively. If you're looking to master your bar and not just survive it, then the following tips might help you.
Hire the Right People
The bartenders and waitstaff who work at your bar are an extension of your team. They are the faces and voices that customers see and hear. If the staff doesn't respect you or the bar, they likely won't respect your customers, either. When hiring new staff, take your time and make sure you find the right people for the job. You also want to make sure your bartenders have the right certification, such as a TABC license.
Communicate With Your Staff
While it's important to hire capable staff members, you should also make an effort to communicate with them. It's crucial that everyone knows what's expected of them and that you know about any concerns that your team members have. To make communication easier, consider using a bar menu system. These menus help to simplify order taking and make it easier for your staff to get orders correct. Of course, it also doesn't hurt to regularly follow up with everyone that works at your bar.
Keep Everything Clean
One of the most important things you can do to help prevent food-borne illnesses is to keep everything clean. Washing your hands is especially important when handling bread, vegetables, and other perishables. Bacteria can also live on your cutting boards, in your utensils, and on your dishes, so be sure to keep these items sanitized as well.
Refrigerate Perishable Food and Drinks
Keeping your inventory at the right temperature is also crucial when it comes to avoiding food-borne illnesses. You must keep your perishable food and beverages below 40 degrees. If possible, place your bar's coolers in the back of a garage or basement. This approach should reduce the amount of heat and moisture that is generated by the equipment. It's also a good idea to have a plan for what you'll do if your bar's refrigerators break.
Remember that your bar is a job, not a hobby. Making new friends and having fun can be an added bonus, but at the end of the day, you need to remember that your purpose is to serve customers. That being said, you can turn your bar into a success story with hard work.
You may also like: Keep Your Business Running Smoothly
Image source: Shutterstock.com