Click here to get this post in PDF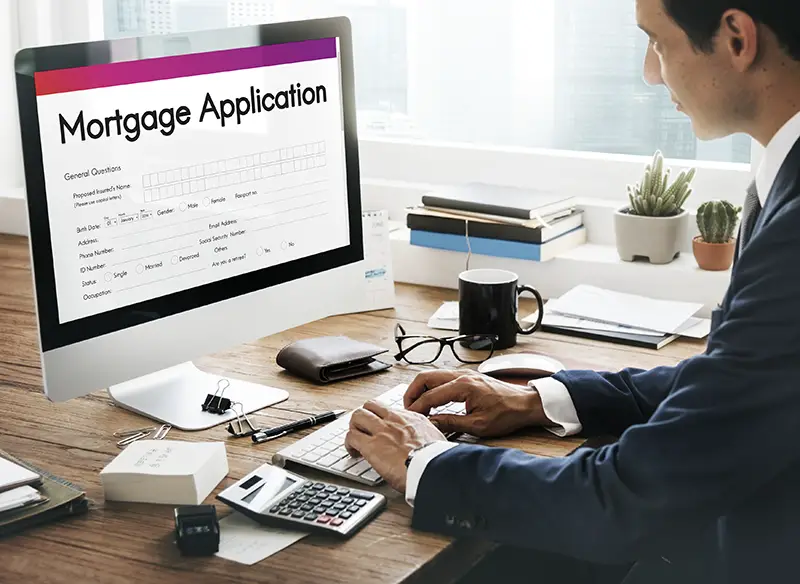 Homeownership is a long-term responsibility that many undertake at least once in their lives. Investing in a home in London's suburbs is a long-term commitment. The property market in the United Kingdom has seen a huge increase in the last decade as the population of the country grows. The majority of people investing in real estate in the United Kingdom opt to take out a mortgage loan since it is a simple way to handle long-term financing.
First-time home buyers now have more options for financing than they had in the past. There are a plethora of mortgage choices available specifically for first-time buyers. According on the mortgage plan chosen by the property buyers, these sorts of loans incur a fixed or variable interest rate each month.
Large mortgage loans are one of the most common types of financing for first-time buyers. A large mortgage may be favourable since it allows purchasers to obtain a high loan-to-value (LTV) interest-only loan, as well as more flexibility if their financial status changes in the future. As a result, more people have been able to invest in the UK real estate market.
Large mortgage loans vs. Other Mortgage Loans
Buyers can choose from a variety of mortgage kinds, including discount mortgages, buy-to-let mortgages, offset mortgages, standard and variable rate mortgages, joint mortgages, and more. These categories are determined by initial deposits, interest rates, repayment methods, loan duration, and other factors. People choose to take out a large mortgage so that they can easily manage their finances during the home buying process.
While large mortgage loans entail borrowing funds in excess of £1 million from mortgage brokers London or local private banks, not all lenders will issue large mortgage loans to first-time purchasers. This is due to the fact that the standards for authorising this form of mortgage loan have become more sophisticated and narrower. Private banks offer the greatest deals on large mortgage loans in the UK when compared to local money lenders, delivering a streamlined experience for first-time purchasers, albeit there are restrictions and incentives on both sides.
Large Mortgage Explained
Buyers who expect roughly 95 percent of the property's value and total property costs exceeding £1 million apply for large mortgage loans. A large mortgage also enables consumers to purchase more expensive residences because they are typically less expensive at the outset than smaller mortgages. Part-repayment, interest-only, and other loan settlement options are available depending on the buyer's preferences. Depending on the scheme chosen, the monthly loan repayments could be as low as £0 per month.
Building societies, mortgage lenders, private banks, and other alternative lenders offer big mortgages to first-time buyers and other international investors. Furthermore, several brokers and agencies provide dry financing, in which big mortgages are issued based on the buyer's ability to pay. Every lender's offer of large mortgage loans and interest rates differs, so purchasers should choose carefully based on their needs.
Getting Large Mortgage ready
Qualifying for a mortgage is a lengthy process that can take weeks or months. Applying for a large mortgage loan has its limitations and is fully dependent on the buyer's situation. With the assistance of the best online mortgage brokers in the UK, it is easier for newcomers to enter the real estate market without difficulty. Local brokers have the most in-depth knowledge of the state's real estate market and can assist with mortgages and other transactions. Even before visiting a mortgage broker, it is always a good idea for buyers to start gathering all essential documentation. Before making their initial move, buyers who aim to secure a hefty mortgage should check all of these boxes.
To manage their mortgage finances, buyers must have a steady income. During the evaluation process, mortgage brokers determine the LTV ratio, deposit amount, and equity expenses. Similarly, buyers should not have any outstanding obligations or a poor credit score that could stymie the loan approval procedure. Keeping track of credit bills on a regular basis will help the buyer understand where they are in the process of purchasing a home.
When applying for a large mortgage, sorting out the first deposits for a property is crucial. To proceed further, most lenders demand 5% to 10% of the property expenditures to be paid in advance. Higher deposits will have a direct impact on the long-term interest rates of the loan.
To expedite the mortgage process and stay ahead of schedule, all of the paperwork and proofs required to submit with the application must be easily available.
You may also like: How an adjustable-rate mortgage works vs. a fixed
Image source: Rawpixel.com