Click here to get this post in PDF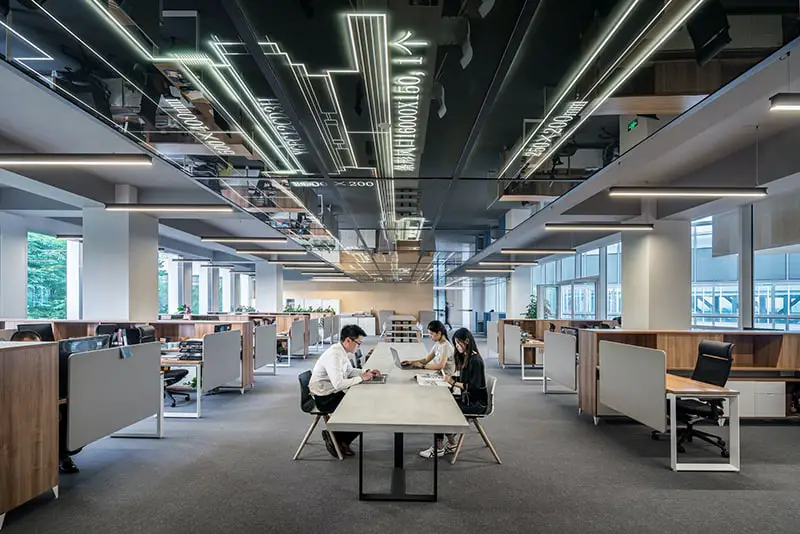 Part of running a successful business involves keeping employees as safe as possible. Unfortunately, there are nearly 3 million accidents each year in workplaces across the United States.
But, it's not as difficult as it may seem to create a safe working environment. Not sure where to start? Don't worry, we've got you covered.
Let's take a look at everything you need to know.
Don't Neglect Proper Training
In order to establish the proper safety protocol for your business, you will need to ensure the employees are sufficiently trained.
Depending on what industry your company operates in, this could vary highly from business to business. For example, those in the construction industry have far more standards to adhere to than a small business that's run out of a conventional office.
Regardless, you should always prioritize educating your workers on the relevant safety procedures that they need to Follow. Otherwise, it's highly likely that someone will experience injuries or health complications in the future.
Make Resources Available
Unfortunately, it's more than likely not enough to hold a single meeting about workplace safety standards.
There's a good chance that your employees will forget the specific rules and regulations over time, and they may need to consult an official resource in order to refresh their memory. So, it's imperative that you make these resources available to them.
Not only that, but you need to convey to your workers where they can access these resources.
They should also be stored in a general location that doesn't require special access to reach. For example, keeping safety documents in a locked storage room isn't sufficient.
Ensure Access to the Required Equipment 
Similarly, your workers should always be able to access relevant equipment to stay as safe as possible run performing the rules. This is something that we have seen all throughout the COVID-19 pandemic, where most businesses are supplying their employees with masks to use while they are at the workplace. 
Additionally, it's your responsibility to make sure that the equipment they use is functioning properly. Otherwise, this becomes a separate issue in itself that could lead to a large handful of complications.
Some businesses require that employees change into protective equipment while on the job. In these scenarios, it's worth exploring ways to provide secure storage for your workers' possessions.
You can visit this resource to learn more about the best lockers for sale.
Establish an Ongoing Conversation
Having an ongoing dialogue about your safety procedures is essential to strike the balance between overall safety and efficiency.
For instance, enacting overbearing safety protocols could significantly inhibit your workers' capability to perform optimally. But, you don't want them to be at risk for the sake of efficiency.
Instead, listen to their feedback and be willing to make small adjustments as time goes on until you reach a set of regulations that's ideal for your workplace.
Creating a Safe Working Environment Can Seem Difficult
But it doesn't have to be.
With the above information about establishing a safe working environment for your employees, you'll be able to ensure that this process goes as smoothly as it should.
Want to learn more tips that can help you out in the future? Be sure to check out the rest of our blog.
You may also like: 7 Key Tips for Creating a Positive Work Environment
Image Source: Unsplash.com