Click here to get this post in PDF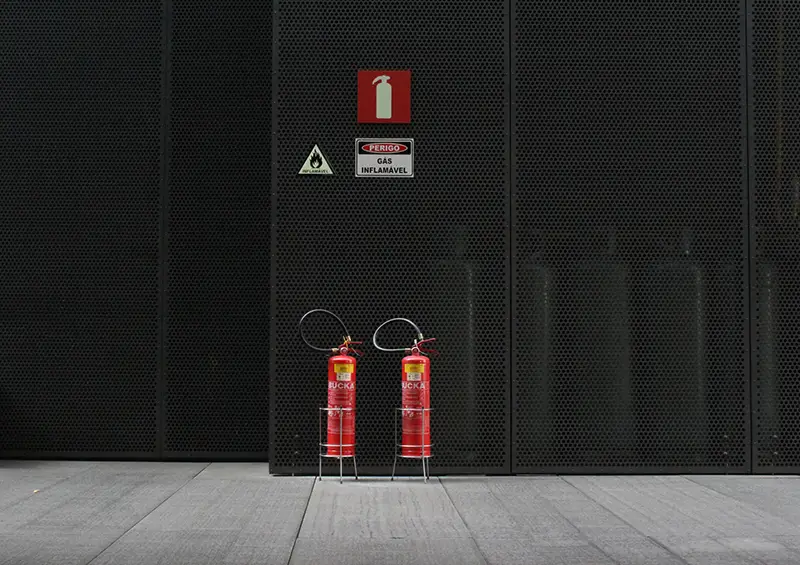 If you want some extra assistance in putting out fires in your home or office building, an automatic fire extinguisher such as the FM200 fire extinguisher can work for you. These fire extinguishers don't need you to manually activate them. Instead, they automatically go off at a certain temperature, usually extinguishing a fire within a period of about 10 seconds. The information provided here will allow you to understand what an automatic extinguisher is and how to get the best use out of it.
Where to Get an Automatic Fire Extinguisher
You can purchase an automatic fire extinguisher in Canada in many of the same places that sell manual fire extinguishers. This includes Internet sites such as Herbertwilliams.com as well as local suppliers. The FM200 fire extinguisher is generally considered one of the most reliable brands on the market to get, and this is a good brand for you to seek out if you are unsure of what model you are looking for. When purchasing automatic extinguishers, consider the quantity you will need and how they will be affixed to the walls or ceiling. You may need to purchase some brackets and other fire extinguisher accessories in order to make sure that you get maximum efficacy out of your equipment.
How Do Automatic Fire Extinguishers Work?
Once you purchase an FM200 extinguisher, you need to place it in the area near a potential fire hazard. The extinguisher should be affixed to the wall or ceiling at a distance specified in the instructions specific to the exact model. Once in place, the extinguisher waits until the surrounding temperature reaches a certain temperature, usually 79 degrees Celsius. When that temperature is maintained for a long enough period of time (often 10 seconds), the extinguisher unleashes a spray that puts the fire out. Automatic fire extinguishers are specifically designed for enclosed environments. You should not place them in open areas or hallways, as they will not function as effectively in those areas.
Considerations for an Automatic Extinguisher
When you install an automatic fire extinguisher, you should make sure to read the instructions associated with your particular model very carefully. Make sure that the room you use is an enclosed space, with doors and windows that can be closed to isolate it from the rest of the building. You should also have an accurate estimation of the room's dimensions so you can find the total cubic feet. Finally, remember that most automatic fire extinguishers are type ABC. That means they can handle fires caused by combustibles, burnable liquids, and electrical equipment. They cannot, however, handle metal fires and other industrial chemicals. For that, you should seek a type D extinguisher.
Automatic fire extinguishers are best installed in areas where there are fire hazards but likely no human occupants nearby who can use a manual extinguisher. Make sure that you buy a reliable brand and follow all installation procedures correctly. Doing so ensures that you will get the maximum fire protection for your room.
You may also like: A Complete Guide to Fire Protection: Systems, Installation & Maintenance
Image source: Pexels.com