Click here to get this post in PDF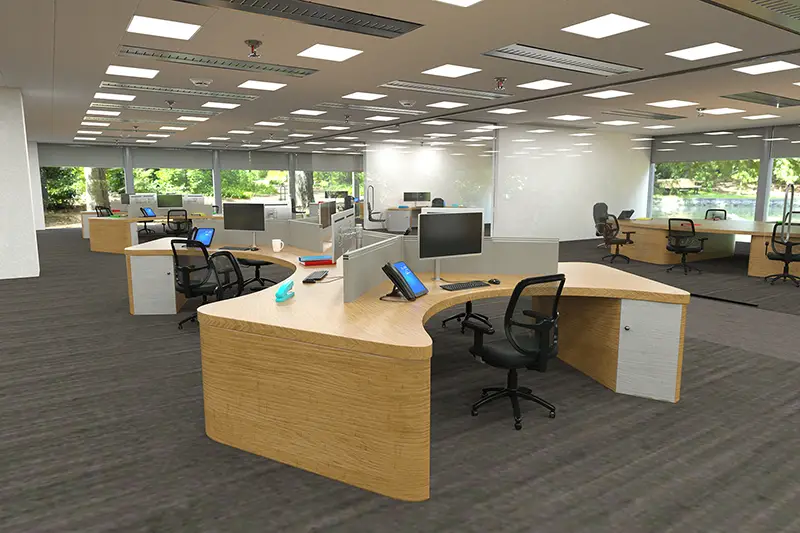 The need to maximise business facilities is a common objective many business owners share. Numerous elements go into ensuring you maximise your facilities. Small businesses face several obstacles, which can cause mistakes such as increased costs or reduced overall efficiency and productivity rates. So, how can you properly manage your business facility? Here are five ways to boost work processes, efficiencies and productivity.
1. Use the right software
You will be making an expensive mistake if you don't update your old, outdated software with customisable maintenance software. This software solution helps you organise your scheduling and offer your entire assembly line data and reports to support your decision-making processes. While CAFM software has been helpful for many years, CMMS offers in-depth insight into your maintenance planning and execution. In addition, the PEAK Platform empowers property teams to work smarter and more collaboratively – generating significant operational efficiencies across an entire portfolio.
2. Making decisions based on data
It can be costly to make your decisions on your facility management using intuition and guesswork instead of gathering accurate data. You can implement various tools to help you track aspects of your business operations to procedure reliable statistics. This and other maintenance indicators can help you improve your management using hard data to avoid complex estimations or guesswork.
3. Utilise your workplaces
Excessive space in your workplace may seem a good idea, but it does your business more harm than good. A study showed that organisations have between 30% and 50% more space than they usually need. Your unused spaces represent unrealised revenue and restricted growth, affecting your inability to hire more employees when your business needs it. 
Besides unused space, you can utilise your workplace by making it conducive for work. You should ensure that comfort furniture is used and properly maintained technology solutions are used. Additionally, you should prioritise keeping the space clean by hiring professional services like Sentrex to make the most out of the working day.
4. Ensure proper inventory control
You cannot stress the need for proper inventory control enough. While you need your organised data in real-time, you can't afford to monitor your inventory. This inexcusable mistake can contribute to long repair periods, leading to high emergency shipment costs, significant downtimes, and losses. Sadly, your business can suffer worse from the lack of inventory control.
5. Overlook your staff experience
A significant part of the office experience is delivering an excellent well-being experience to your employees. Some facility managers lack quantifiable data for category success measurement. For business success, it is essential to offer your staff the tools to efficiently plan their day and remove any form of frustration in their daily activities. For instance, your employees are looking for meeting rooms or available spaces. Your labour turnover will improve significantly since your staff are happier. This means you will spend less on hiring, training and retaining new staff.
There are several tasks you need to complete daily in your business. This usually leads to overlooking the importance of managing your facilities. However, the tips in this article will help you in doing so effectively.
You may also like: Company Departments Your Business Needs
Image source: Shutterstock.com