Click here to get this post in PDF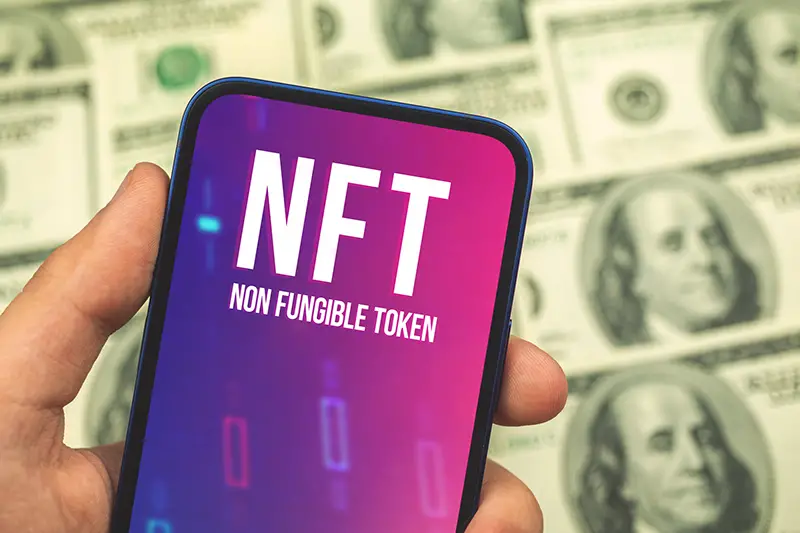 NFTs, or non-fungible tokens, are a new type of digital asset that is becoming popular and profitable. Some NFTs are already worth millions of dollars when bought and sold. But as the use of NFTs has grown, so has the number of thefts. In this post, we'll talk about some of the best strategies and tips experts have shared to keep NFTs from being stolen.
Keep NFTs somewhere safe
One of the first things that should be done to make NFTs less likely to be stolen is to store them in a safe place. Non-fungible tokens should be kept in wallets or other safe storage solutions widely used in the industry. In this area, well-known options include MetaMask, MyEtherWallet, and the Ledger Nano X.
Since NFTs will be stored on the blockchain, it's important to choose a wallet that works with them. So, if the NFTs you want to keep are on the Ethereum blockchain, you must choose a wallet that works with Ethereum. If you are looking for a reliable Cryptocurrency trading platform, then you can visit here.
Using secret private keys
The private keys that decide who can access NFTs must always be kept safe and never given to a third party. Private keys are unique codes that provide you with access to NFTs. But the NFTs could be gone for good if the private keys are lost or stolen. If you want to keep your cryptocurrency private keys safe, you should use hardware wallets or put your private keys in a safe place that isn't online.
Multi-Signature Transactions
By needing more than one signature for NFT transactions, an extra layer of security can be added, making transactions safer. When you use multi-signature transactions, it's less likely that someone will steal from you because more than one person has to agree to the transaction before it can go through.
Two-Factor Authentication needs to be turned on
If two-factor authentication is turned on, all accounts and wallets linked to NFTs will be even safer. When two-factor authentication is used, users must prove who they are not just once but twice before they can use the NFTs. You can show who you are using a password or a one-time code sent to your phone.
Stay Informed
Know about the latest security risks and scams in the NFT market, and be very careful when making financial transactions. This means keeping up with the latest news and changes in the world of NFTs, avoiding transactions that seem too good to be true, being careful about phishing schemes and strange emails, and keeping an eye out for suspicious communications.
Utilize Reputable Market Places
When buying or selling non-fungible tokens (NFTs), it's important to choose markets with a good reputation that have a history of being safe and have steps in place to lower the risk of theft. Three NFT markets that are well-known and respected in the business world are OpenSea, Rarible, and SuperRare.
Make sure you can prove that the NFTs exist
Make sure that a non-fiat currency (NFT) is genuine before you do business with it. This helps make sure that the NFT wasn't fake or was gotten in the wrong way. This step includes finding out where the NFT came from, looking for signs of manipulation, and learning more about the person who made or sold it.
Keep Backups
If your NFTs are stolen or lost, and you have multiple copies of the NFTs and the private keys, you can get them back. This could mean keeping backups on hardware wallets, in the cloud, or elsewhere.
Engage with the Community
Engaging with the NFT community and staying up to date on best practices and new security trends in NFT security are excellent ways to lower the risk of theft. You can join online forums, read relevant articles and whitepapers, and attend events and webinars about NFTs and blockchain technology.
Conclusion
The theft of non-fungible tokens (NFTs) is becoming a bigger problem in digital assets. NFT owners need to do things to protect what they own.NFT owners can be sure that their NFTs are safe and won't be stolen if they follow these steps and best practices.
You may also like: 4 Examples of How NFTs Have Impacted Different Industries
Image source: Depositphotos.com