Click here to get this post in PDF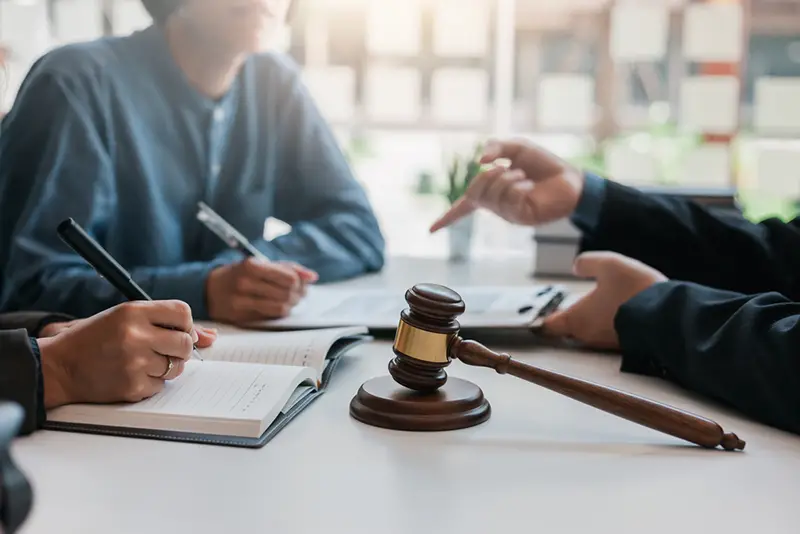 Running a business is a challenging journey full of obstacles.
No matter how hard you try to avoid icebergs that can sink you, the odds are that you'll encounter potential legal issues. In other words, it's not a matter of if but when these problems will happen, which is why you have to be well-prepared to handle them.
Having at least a general idea of what you can expect in the event of a potential legal issue can be a good starting point towards dealing with it and protecting your business from the worst-case scenario.
Here are some considerations that can point you in the right direction and help on top of legal issues.
Understand the Legal Structure of Your Business
This is one of the most important steps you should take when you're starting a business.
Picking a legal structure will have a significant and long-term impact on the key areas of your business, including taxation, control over your company, as well as your legal liability. That's why it's crucial to get it right and understand the advantages and disadvantages of each option.
There are four different types of business entities, and they are:
Sole proprietorship. This is one of the most common business structures in the U.S., and it's easy to establish and maintain while giving you full control over your business and decision-making. However, this also means that your business and personal assets and liabilities are entangled. Therefore, you'll be personally liable for all business debts and actions, thus increasing your exposure to lawsuits.
Partnership. In case you want to run a business together with somebody else, this is the simplest way. But, it's important to decide whether you want the limited liability that will protect your assets from other partners' decisions and actions or not. Bear in mind that limited liability also comes with limited control and decision-making.
Corporation. Although there are several different types of corporations, what you should know is that this structure will offer you liability protection, meaning that your personal assets will be safe. On the other hand, running a corporation is more expensive, and you'll need an attorney for guidance since there are complex rules and regulations to follow. Finally, C-corps are subject to double taxation.
Limited liability company (LLC). If you can't decide whether to opt for a partnership or corporation, an LLC will give you the best of both worlds – the liability protection without double taxation.
Take all your specific circumstances into consideration before you decide on the legal structure of your business, and make sure to understand what your choice means in terms of potential legal issues.
Make Sure to Archive All Your Business Emails
And no, this doesn't refer to your regular email backup process.
Email archiving is the process of preserving all email messages and attachments in their original format without any modification and storing them in a manner that allows you to easily search for and quickly retrieve any specific message.
Such tools keep your important business emails stored at a secondary location on-premise (or on a remote server,) where you can easily and safely access them in case of a legal proceeding, compliance audit, or business investigation.
You should know that using an email archiving appliance will spare your organization from a very costly data retrieval process. Studies have shown that the price per every retrieved email during legal discovery can amount to several hundred dollars.
There's another important factor – email archiving ensures that your messages and other content are stored in a place where it can't be subsequently altered.
Finally, there are different compliance standards and regulations regarding email retention and data security, so it's essential to adhere to them when archiving your business correspondence and messaging.
Protect Your Intellectual Property
Regardless of whether we're talking about a business concept or a product, you should legally protect it by a patent, trademark, or copyright so that you can earn recognition and reap financial benefits from it.
This applies even if you run a small or medium-sized enterprise because failure to do so in the early stages of your business might result in losing a lot of money on legal proceedings.
Only in 2017, the U.S. Patent and Trademark Office received almost 450,000 new trademark applications. This means that you have to perform market analysis and file for registration unless you want to risk being sued for infringement by another business or individual believing or possessing proof of substantial similarity to their logo, product, service, tagline, or any other protected element.
Similarly, in case you don't register your intellectual property, it will take a lot of time and resources to enforce intellectual property rights as these legal disputes can take years.
Have Health and Safety Procedures in Place
Business owners are responsible for complying with health and safety rules and guidelines.
Your employees should be protected in the workplace as much as possible, and it's up to you to ensure that the work environment is safe.
The same goes for your clients and visitors inside and outside your business premises.
There were 5,333 fatal work injuries in 2019, and while it's more likely for accidents to happen in industrial settings and at construction sites, office workers are also not safe either. As a matter of fact, they're at a greater risk of suffering a disabling injury due to a fall than non-office workers.
When something like this happens, employees might decide to sue their company for damages.
To prevent or at least minimize such accidents, it's best to conduct a risk assessment that will help you identify potential work hazards and mitigate them as much as possible.
Without insurance, you'll be vulnerable to various injury compensation claims, so make sure to invest in it.
Anticipating and understanding potential legal issues is the best way to protect your company from their consequences.
You may also like: Fraud And Deceit Cases: How Business Lawyers Can Help You?
Image source: Shutterstock.com