Click here to get this post in PDF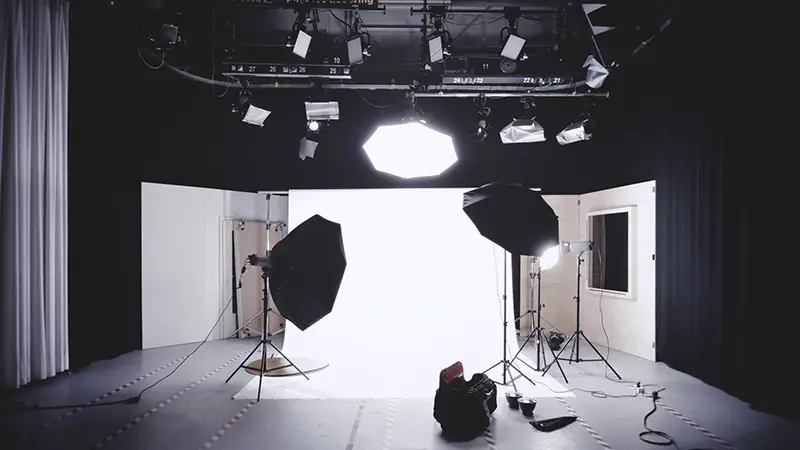 You have an upcoming photoshoot, and you talked with your client to nail down the preliminary schedule and budget. Only one detail remains – finding a perfect photography studio rental.
It might sound easy, but choosing a perfect studio has never been straightforward as searching for a photography studio rental near me on Google.
The matter of fact is that photography studio rentals usually come in a range of prices, shapes, and sizes. As a photographer and producer, it will be upon you to determine your needs and consider the following tips to choose the right studio:
1. Consider Location
Googling for photography studio rentals is likely to make you end up with a list of locations with high prices. This is because they are set up as photo studios.
Mostly, you will only need a small space and probably a window to provide you with enough lighting. But you can always bring along your own props, lights, and backdrops.
There are also plenty of spaces, which provide floor space on a good budget. These spaces may work as affordable photo studios.
2. Look at the Ceiling Height
Ensure your rented photography studio rental has enough ceiling height of approximately 12 feet. This will enable you to set up your backdrops and equipment properly.
Lower ceilings are usually known to cause problems with lighting, making it necessary to avoid such a height. Unlike lower ceilings, higher heights will provide more space for your creativity.
3. Check the Customer Service
Many producers tend to concentrate on the technical aspects when picking a photo studio rental. But the customer service of the studio also matters.
The best and simple way to evaluate the quality of customer service in a studio is to read their reviews on Yelp, Facebook, MyBusiness, and Google.
Plus, customer representatives working in reputable studios will be happier to respond to your questions you might have.
4. Prioritize Comfort
One of the first things for photography rental studios is that they must have facilities that allow trouble-free and comfortable shooting. This is particularly vital if the photography session lasts for several hours. So, you might want to determine whether there is a temperature or heating control system.
You will also need chairs, AV, and tables. Portable water supplies are also a must, along with private toilets and changing rooms.
5. Determine Size
One of the considerations you need to prioritize before renting any photography studio is the size. But again, this depends on what kind of photography you want to do.
For example, you will only need a small studio if you want to take headshots and portraits for modeling portfolios. However, if you are looking to take group pictures, it would be best to go for a wider space.
The Bottom Line!
Renting a studio space to expand your resources and skills is a perfect option as your photography career grows. Getting in with local groups through an internet search or Facebook is a good way to find people and space who can be great mentors. But be sure to know what you are about to get yourself into.
You may also like: A Simple Photography Business Plan for Beginners
Image source: Unsplash.com