Click here to get this post in PDF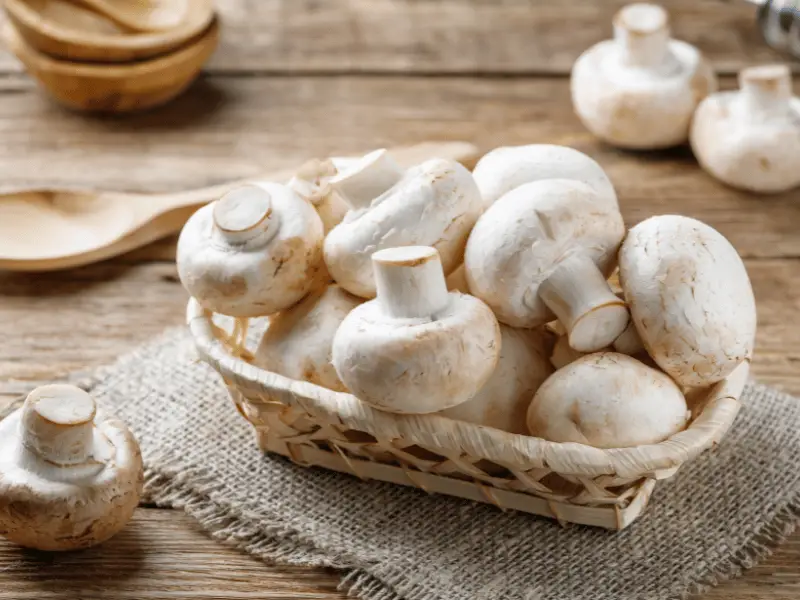 There are a lot of cogs that need to be present in order for a mushroom growing farm to run smoothly and bring the expected profits. Mushroom farm equipment is undoubtedly one of the most important ones.
But how exactly does it affect the mushroom farm's efficiency? What features to look for in equipment for mushroom farms to ensure the highest profits? Read on to learn all that and more!
Mushroom picking trolleys
Mushroom picking trolleys (also called mushroom picking lorries) are the cornerstones of successful mushroom growing farms. Modern construction of the trolley can greatly affect the picking efficiency, for example, due to the much faster movement of the platform.
Old trolleys used to require manual labor (turning a crank, to be specific) in order for the platform to move; nowadays, it's possible to move it with a press of a button. Automated up and down (as well as left and right, although that one is optional) movement is much faster and less physically taxing for the pickers – all in all, it leads to more mushrooms picked per square meter of harvest.
Another feature that has an impact on mushroom picking is easy picking from the top and bottom shelves of the shelving (which can, in lorries of worse quality, be quite difficult, especially for shorter pickers, and also influences the efficiency).
Mushroom growing nets
Mushroom growing nets' function is to be used as a base for the substrate and for pulling it out of the shelves after use. Nets made of high-quality materials can last the farm for many years without problems – lack of need for frequent replacements will lead to significant savings in the long run, and cost-cutting is one of the most popular ways to increase profits in a company.
How do low-quality nets fare in comparison? They can quickly start narrowing (which could lead to the substrate falling off), and holes can also start appearing. Such damaged nets would require replacement and thus generate additional costs. That's why it's important to choose high-quality equipment for a mushroom growing farm which doesn't have such problems.
Lamps for mushroom farms
It's no secret that mushroom growing farms are characterized by tough conditions for electrical equipment, particularly in regards to temperature and humidity. That's why using just any lamps won't do.
Resilient lamps that meet the IP68 leakproofness condition are the way to go. They are resistant to steaming and harsh conditions in general so that they will serve the mushroom growing farm for a long time without a problem.
Choosing the right equipment can have a big impact on picking efficiency, and in turn on the profitability of the entire mushroom growing farm. That's why it's important to pay attention to the quality of the equipment on offer and its features. High-quality equipment made with the most demanding mushroom growing farms in mind can be purchased from trusted suppliers, such as GROWTIME.
You may also like: How to Boost Your Manufacturing Process for Greater Efficiency