Click here to get this post in PDF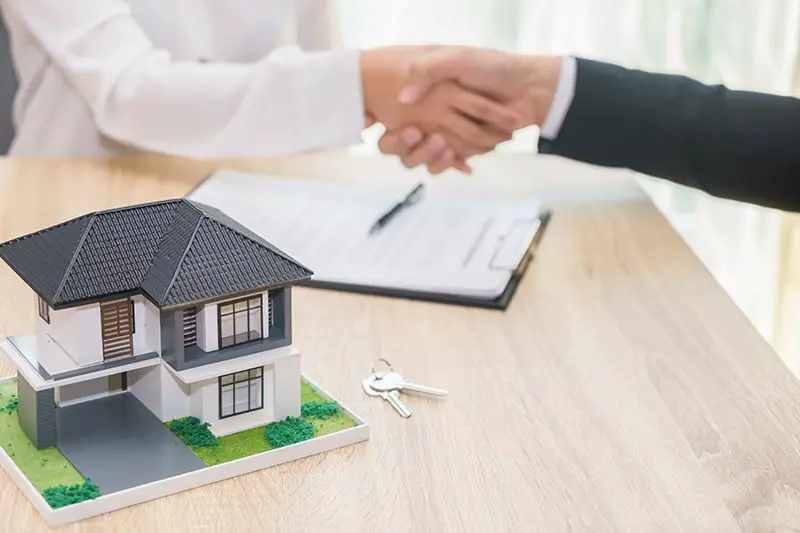 If you've never bought a home before, then you may not know how to buy a house. In theory, buying a house is a transaction, where you pay the down payment and the bank loans you the rest. Then you get the home.
Yet it's more complicated than that because there are different types of loans. There are also different types of assistance, especially for first-time homebuyers, which means you may not need the entire down payment up front.
We've broken it down in this article, so you can have a real answer to the question, "How much money do you need to buy a house?" Take a look.
Traditional Down Payment
Traditionally, you need about 20% of the purchase price of the home to put down at closing. The reason that's the usual number is because of your mortgage insurance. Tacked on to your mortgage payment every month is a premium for mortgage insurance, which protects the bank lending you the money.
After you've reached the 20% point, you don't have to pay the extra for mortgage insurance anymore. Yet you can still buy a house if you have less than that for a down payment.
First Time Homebuyers
For first time homebuyers, different states have down payment assistance. Some have stipulations, like you have to reside in the home for at least 2 years or you have to pay back the assistance money. Check with your loan officer and your state to find out what down payment assistance options are available to you.
Use special tools to help you find the right home, and be sure to check out reviews like this iHomefinder review, so you know which tools will be most helpful. Your realtor can help you decide which platforms give you the best information about potential homes.
Real Numbers: How Much Money Do You Need to Buy a House?
The best answer to the question, "What do you need to buy a house?" is: it varies. The best thing to do is take a good look at your finances. You can even ask a professional to help you dive deep into your resources and give their opinion about whether you're ready to buy a home.
Home buying means you need a decent credit history, and you'll have to submit a lot of proof about your financial situation. You'll need tax transcripts, proof of income (which gets complicated if you're self-employed), and bank statements, among other things.
Besides a down payment on the house, you'll have to pay your realtor, the closing costs, inspections, and earnest money. Talk about real numbers with your loan officer and your realtor so that you have an idea of the real costs involved with a real estate investment. Then all you'll have to worry about is moving in.
Buying a House
Because there's no specific answer to the question, "How much money do you need to buy a house?" you need to be aware of all the factors that go into the numbers. Once you understand the full picture, you can make an informed decision about whether you're ready for a home.
Make sure you get help from professionals like a financial advisor, a loan officer, and your realtor to help you get real numbers specific to your financial situation. They can help you understand the exact costs involved in buying a home.
Did you find this article helpful? Check out the rest of our website for more information!
You may also like: Can You Afford a House? 5 Great Ways to Finance Your Home
Image Source: Shutterstock.com