Click here to get this post in PDF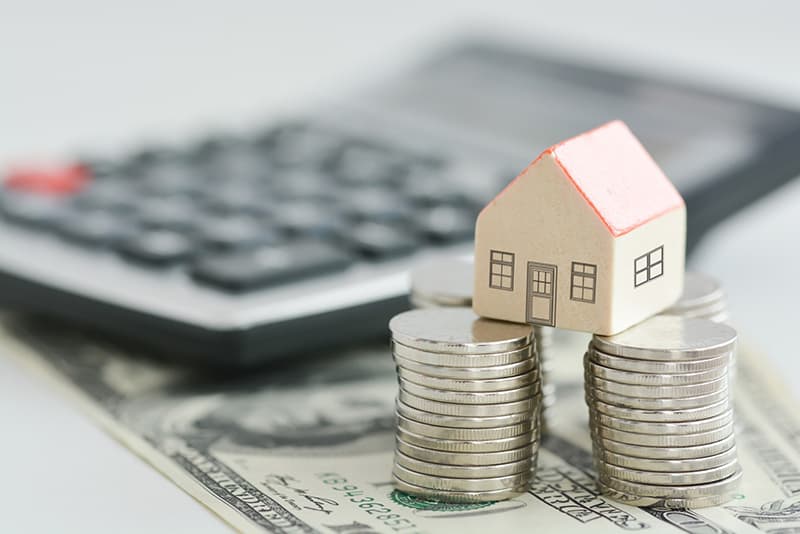 The median listing for a home in the US is about $226,800, a huge leap from what it was a few decades ago. If you're planning to own a home and getting a break from paying rent every month, then you better dig deep into your pockets. Although most folks dream about getting a home, not many people can afford a house. 
Fortunately, there are plenty of financing options for you to consider when looking to buy a home or planning to invest for your retirement. All you have to do is figure out the best financing option for your case and go for it.
However, with the plethora of financing options available today, picking the right one for you may become a bit overwhelming. This is especially true of first-time homeowners and senior housing finances. Doing your due diligence on the matter could save you a lot of money and make your home-buying experience a breeze.
This post will highlight a couple of financing options you should consider for your next home. Let's get straight to it.
1. A Fixed-Rate Loan
Fixed-rate loans are the most common types of loans that banks and other financial institutions offer. Please note that fixed-rate loans aren't specifically for buying your own home. You can borrow a fixed-rate loan for whatever purpose, including buying a home.
A fixed-rate loan gets the name because it has a single interest rate throughout the loan's entire life. You have to make consistent monthly payments throughout the loan's whole duration, usually ranging from fifteen to thirty years.
Fixed-rate loans are great for anyone with no plans to move out of the country or out of state for an extended period. It's also an ideal choice if you need a predictable financing option all through the entire payment period. That's because, unlike a conventional mortgage with fluctuating interest rates, fixed-rate loans have a fixed interest rate.
2. FHA Loan
FHA loans or federal housing administration loans are government-backed loans for low to moderate-income borrowers. Typical loans require down payments of 20% on the lower end, while FHA loans only require down payment as low as 3.5%. However, you'll need to have a credit score of at least 580 before you can qualify for an FHA loan.
People with credit scores of between 500 and 579 can still qualify for the loan, but they have to make a higher down payment of about 10%. These loans are very popular with first-time homebuyers because of their low down payments. It's also ideal for people who don't have an excellent credit score.
With FHA loans, your loan amount, in most cases, caps at $417,000. That means you'll have to look for other alternatives if you want a more expensive house. Plus, you also have to pay mortgage insurance throughout the loan's entire duration.
Another great alternative to an FHA loan is a first homeowner's grant. As the name suggests, this is a grant to help first-time homeowners buy their homes. 
However, mortgage insurance only costs about one or two percent of the entire loan amount. For most people, this shouldn't be a huge problem. You can click here for more about first homeowners' grants.
3. Adjustable-Rate Mortgages
Adjustable-rate mortgages or ARMs are among the more popular financing options for buying a home. They are different from fixed-rate loans because they have interest rates that adjust after every year. However, you're more likely to get lower interest rates with ARMs as compared to fixed-rate loans.
Like fixed-rate loans, you have to make consistent monthly payments throughout the entire loan period. So although you may get a low-interest rate for the first few years, it may shoot up during the last few repayment years. When the interest rate shoots up, you'll have to pay more for your monthly payments, which doesn't sit well with some people. 
However, it may be the best fit for you if you have low credit scores. That's because you can't get good rates on fixed-rate loans with most financial institutions.  You are likely to get those reasonable rates with an adjustable-rate mortgage, but you have to be picky with your lender.
The only downside with adjustable-rate mortgages is the unpredictability of the interest rates. You might end up in a situation where the interest-rate shoots up to high that you can no longer afford the monthly payments. However, you can always rent out or sell the house when the interest rate skyrockets and then use the money to repay the loan and get a new house.
4. Bridge Loan
Some places refer to bridge loans as gap loans, but these two terms are interchangeable. The name bridge loan comes because it acts as a bridge between selling your current home and getting a new one. That's because the lenders will combine mortgage payments from your current and new home and roll it into one.
That means that the money you get from selling the house pays off the mortgage for your new home. If you still had a balance with your mortgage, then part of the money from selling completes the mortgage, and the balance refinances your new home. It's an excellent option for folks who need to sell their current residence before purchasing a new home.
However, you'll need an excellent credit score before you can qualify for a bridge low. Low-income earners are also eligible for bridge loans, provided they meet the set criteria. If you qualify for a bridge loan, then it should be one of your top considerations.
5. USDA Loan
The USDA is another government-backed loan that the government designates for rural residences. This is a unique financing option because the government handles 100% of the home's entire price. That means you don't even have to pay a down payment.
However, the twist is you have to meet very stringent criteria to qualify for a USDA loan. Rural borrowers with financial struggles can turn to the USDA to finance their homes.
---
Look Out for These Costly Things in Your Next Home!
---
Anybody Can Afford a House With the Right Financing
With so many financing options, it's evident that anybody can afford a home. Now that you know how to afford a house, you better start checking those real estate listings ASAP. However, make sure you do your homework before settling on a financing option. 
Also, only settle for accredited lenders with a positive reputation for the best results. There's plenty more from where that came from. For more informative reads, be sure to check out the other pieces on the site.