Click here to get this post in PDF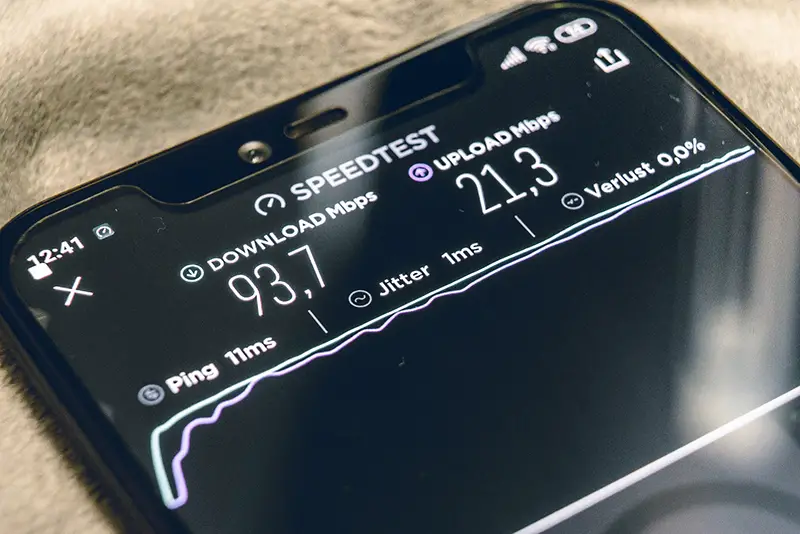 What should be the ideal speed for business and what could be the possible demands? A question regarding the standard business internet speed usually arises while setting up or looking for a suitable provider. The average internet connection speed touched around 18.75 Mbps, in the first half of the year 2017.  This average is progressing yearly, and that's a good thing.  But again, the doubt popping up here is that what range of internet speed your business might be requiring.
If you're eager to know what is the internet need for your business to work best, keep on reading. Determining the right internet speed your business requires is vital for performing various tasks daily particularly if you own a small business. Those tasks, for an instance, could include encouraging the workers to engage and be productive in the work. Or, it could be simply a quick download of data and building a good communicative relationship with the customers. 
If we consider internet speeds, your business will be needing higher speeds than residential connections, provided you have a large number of employees. Residential services often come in packages at a discounted price. For example, if you get your internet service from Spectrum, you might bundle that up with Digital Phone, Cable TV or Spectrum TV, etc. You should check your options for your business plans too. 
The download speed will be reduced to half of the data if something is being downloaded by two individuals simultaneously. Because of this, if data is being downloaded by five people at the same time, each one of them will face lagged download internet speeds. Consequently, if your business is on a large scale and the employee number is high, you will be needing high-speed internet plans. 
Download speed vs. Upload speed
If you want to know what's the difference between download and upload speeds then first, have some insight into what they mean. Download speed can be defined as the rate at which information gets transferred to a computer from the internet. All internet activities need download speed but some use more as compared to others. With every employee you're adding to the system, you'd want a faster download speed.
On the other hand, the speed at which data gets transferred to the internet from your computer is called upload speed. This speed is necessary to upload big files, avoiding interfering with interactive services like VoIP. While you'll be choosing a business internet service provider, pay special attention to upload and download speeds.
A lot of internet providers, put forward many diverse speed ranges to assist the business to choose according to their requirement and size. Use the table mentioned down below, to get an idea about what are the various internet speeds and what good will it be to your firm. Enlisting here some common business activities and their estimated bandwidth:
Simple email: 1 Mbps
Streaming webinar: 5 Mbps (HD video might require more)
Cloud-based facilities: 5 Mbps
Uploading pictures: 5 Mbps
VoIP calls:  1 Mbps per 100 Kbps
An email including attachments: 15 Mbps
Online exploration: 33 Mbps each 333 Kbps
Common online browsing: 0.33 Mbps per 333 Kbps
Instant messaging (IM): 5 Mbps per 500 Kbps
HD (High-definition) video: 4 Mbps
Overall Wi-Fi usage: 1 Mbps
Online bookkeeping and banking: 2 Mbps
Uploading big media files: 2 Mbps
Scheduling on Social media: 2 Mbps per 200 Kbps
Cloud computing: about 2 Mbps
Streaming training courses online: 5 Mbps (high definition video may require more)
Cloud backup: generally 2 Mbps
Transferring Data: 2 Mbps
Video conferencing: 4 Mbps
Sharing File: 5 Mbps per 500 Kbps
Video calls VoIP: 28 Mbps
Conclusive Thoughts
If you run a call center that has employees more than 30 employees in number both on the phone and internet at the same time, you will have to check the big data plans and choose a plan with 1 Gbps or 1,000 Mbps. On the contrary, if you're the owner of a small store with a handful of workers, having a 75 Mbps plan can also work fine too. Though, you will be needing to add-on a cushion to your online browsing speed to curate out sufficient space for business growth. Investing in a business internet plan rather than the residential internet with high cost is going to be worth it, in the long run. As it will provide you with a great variety of advantages such as dependability and high-speed uploading.
You may also like: How to visualize your Wi-Fi Network
Image source: Unsplash.com