Click here to get this post in PDF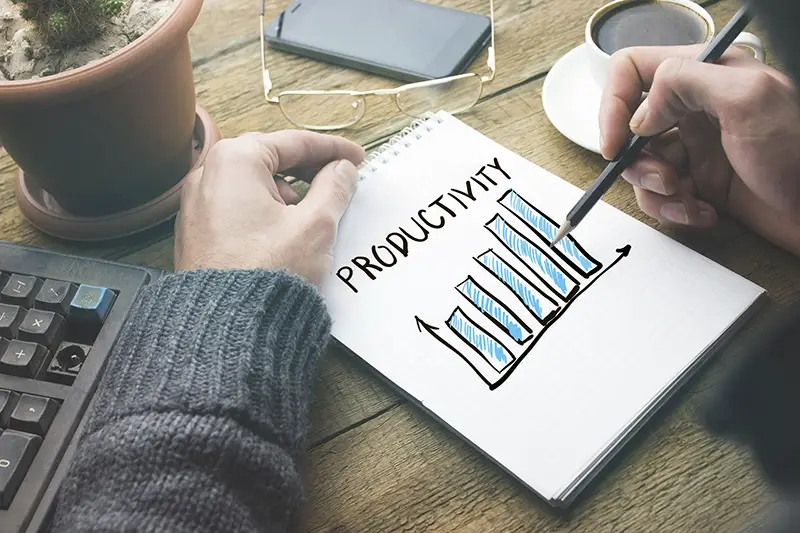 One of the most hectic challenges for every manager is to improve and increase their employee's productivity. For doing so, many monitoring applications have made the task much easier. These applications not only track the employee's activity but also help in increasing productivity. These applications hence work on devices owned solely by the company itself. With these applications, managers can gain all of the required data so that they can easily measure and improve the employee's productivity.
What can a monitoring app do?
As per the increasing demand for employee monitoring software, they can now perform much more than just clocking in and clocking out. Managers can check what employers exactly do during office hours. This software can monitor the employee's emails, social media, location, and many more such activities. This software can also capture screenshots at certain intervals of time so that managers know what employees are doing. Here are some of the major activities that this software can perform:
With the help of this monitoring software, you can know who the employees are emailing, what the conversation is about, and the attachments shared so far.
The software can also monitor which websites the employee is visiting more often and how long they are staying on any particular website.
You can also track if the employee is using social media during office hours or not. You can also know how much time they are spending on social media.
You can also know if the employees are using instant messaging services and what they are talking about.
This application also monitors whether employees are using any other application rather than the specified ones or not.
In the past few years, the use of monitoring software to track the activities of employees is gaining popularity rapidly. Whether it be work from home or from the office itself, this software can track what the employee is doing and lets the manager know if they need to push the employee a little bit more or not. However, it does have some negative effects as well. Focusing way more on the productivity measurements of any employees might also break the trust between the two parties to some extent. With the growing popularity of this software, many questions remain unanswered a lot of times.
Does employee monitoring help in improving productivity?
Yes, employee productivity monitoring help improve the productivity of any particular employee or a whole group at a time with the use of this monitoring software. One can track how the employee spends their work time, limit access to distractions, and optimize work hours. Being known that you're being monitored makes you much more conscious, and you tend not to use any social media or any other distracting tools during your office hours so far. 
On the other hand, companies can also evaluate the employee's performance based on the score provided by this software. Some level of concern about how the employee works and what they do during office hours is understandable, but business should make sure that this isn't breaking the trust between the two parties. Here is a conclusion that was dragged out from a recent study:
Compared with employees who worked in the office itself, remote employees worked 16-17 days more every year.
Talking about the distractions, the office workers reported it to be about 37-40 minutes each day, whereas the remote employees reported it to be 27-30 minutes each day.
How to evaluate employee productivity?
The first step in evaluating an employee's productivity is to collect data on what an employee is doing on their computer during office hours. Once you have this information, you can now move forward and analyze how the team is working.  A lot of employee monitoring software can be found, which helps analyze these kinds of data and draws out conclusions. The best way to do this is to look at the total number of hours any employee logged in. This will give you precise knowledge about how long the employee worked and what they did during the entire working period.
However, looking at the employee's total number of working hours and comparing them is just not the best way for evaluation. To make it much more effective, you can include the active/idle time and the productive/unproductive time as well. This will give you proper knowledge about who is working at their computers during the workday, and who is busy doing unproductive tasks.
Let's take a simple example. Suppose there are two employees, namely John and Peter. As per the employee monitoring software, it showed that John worked for a total of 10 hours whereas Peter worked for a total of 8 hours. At first, it seems like John worked way more than Peter. But, when looking at the productive/unproductive times, John worked for 6 hours while Peter worked for a total of 7.5 hours. With this data, it was concluded that Peter worked more than John in every aspect. In this way, the proper result can be dragged out of this software.
It would help if you are prepared enough about what you want to include while analyzing the data, which will make it much easier to perform the task with more precision.
How to improve employee productivity?
As you have proper knowledge about how to monitor and evaluate your employee's productivity, you can now move forward to improve their productivity with the below-mentioned steps effectively:
Recognize and reward the best performers
With the proper use of data gained from the monitoring software, you can identify the top performers of your team and praise them for working so hard. Recognizing their hard work with praise and rewards will help them stay motivated and work even more productively.
Assist the poorest performers to improve
With the means of monitoring software, try and find out why the weakest performer does not match other performers and is way less productive. It may be because they are not familiar with the tools used so far, or maybe it is because they are struggling with some task related to work. If so, you must be able to guide them thoroughly or offer some additional training sessions to improve their skills and increase their productivity.
Improve the efficiency of corporate processes
The data collected so far from the monitoring software will let you know about the number of time employees spend on certain business-related tasks. With the help of this data, you can think of how you can change your employees' working behavior and change how the same task can be performed more efficiently and in a lesser time. This will help increase productivity, and workers can hence perform a lot of tasks in the meantime.
Determine which clients are a waste of time
With the help of data collected so far, you might also find out that the reason behind the unproductiveness of any employee is some clients because they are taking a lot of time. Your business might also not be gaining much profit from these clients. In such cases, you may want to have a one-to-one talk with the client and sort things out to increase your employee's productivity afterwards.
Distracting websites should be blocked
You might also know if the employee is wasting a lot of time on certain distracting websites or not with the help of data collected so far. If so, you can restrict their access to that website which will help them stay on track and get the provided task done in the given timeframe. This will help in increasing the productivity of your employee.
Manage the distribution of tasks
As a manager, you can also identify the strengths and weaknesses of your employee from these data. You may realize that certain employees are much faster in completing specific tasks while comparing with others. In such cases, you can give such tasks to them, and some other tasks can be provided to other employees. This will help in completing the task in less time, with more productivity. This also helps in increasing the overall team's productivity as well.
Privacy concerns, damages trust, and additional risks
Improved productivity is good, after all, but it also comes with some cost. In the case of employees, the cost is privacy itself. In the case of employers, the cost is the damaged trust with their employees and the increased security risks.
Employees
Being known that you are constantly being monitored and tracking your activities makes you think that your privacy is getting hindered. Most employees feel that their data is collected, stored at some places, and is being used for some purposes online. Employee monitoring software is a huge deal for employees as it constantly tracks their activities without them knowing about being monitored all the time. Even if they are known about being monitored, it can still be creepy to know so. 
This software helps in increasing productivity but also has adverse effects for both parties. You are being watched by someone all the time, and this might freak them out while working. Employees might also feel that the company is just focused on gaining the outcome with no concern about their employee's privacy. They are just focused on productivity rather than making the employee feel safer and secure.
Employers
It is hence a big deal for employers to use monitoring software to monitor their employees' activities constantly. There is a high risk of damaging relationships and other potential risks after using these kinds of software. The constant feeling of being under observation might create some fear and anxiety for employees, even when they have not a single thing to hide so far. This will lead to an unhealthy work environment, be it work from home or the office itself. And the main thing, all of the data collected so far needs to be stored somewhere.
Along with the data, the risk of getting exposed and going through some rough times shortly comes. This software might unintentionally capture some of the employee's confidential information, which will make them feel less secure and more vulnerable at the same time. Hence, while this software helps make employees much more productive, it also has some adverse effects. It might also break the fruitful relationship that the two parties share and might lead them in the wrong direction.
Conclusion
In some cases, you can tell your employees that you are using monitoring software, making them work even harder and increasing productivity. While knowing that they are being tracked about how they are performing during office hours, they tend to work effectively and stay on track to get the work done during office hours. You can use MobileSpy to increase the productivity of your employees. 
MobileSpy is one of the most trustable monitoring software, giving you accurate results about how your employees are working and what they are doing during office hours. You can track their digital activity with a single click, and afterwards, warn them whenever you need to do so. MobileSpy is user-friendly, so you need not worry about using the application and how it works. Once you install the application, you can rely on the result obtained from the application as it is 100% accurate. Try it out today and increase the productivity of your employees.
You may also like: How to Increase the Productivity of Your Remote Team with Employee Time Clock
Image source: Dreamstime.com