Click here to get this post in PDF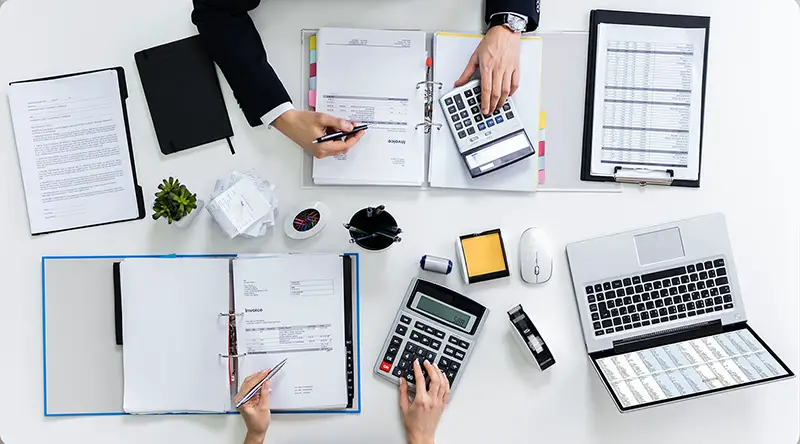 Digitization has transformed the way modern businesses run. Many processes are now streamlined and automated, so it is easier to make operations efficient and cost effective. The same capabilities have been transforming the accounting industry, with modern accounting software becoming an indispensable tool for accountants.
If you are an accountant keeping up with the best practices of the industry or an entrepreneur installing accounting software for your business, it's important to know how these innovations have changed accounting practices. You can use this information to determine the right software for your needs and ensure that its full potential is maximized.
Integration of Accounting and IT
From being familiar with accounting principles to understanding how to properly apply them to a business's processes, there are a lot of skills needed to be a good accountant. The creation of modern accounting software has made it necessary for accountants to become familiar with information technology systems as well. 
There are many kinds of accounting software and each has a unique design and various features. To be successful, an accountant must know not only how to operate the software, but to also understand how to integrate it for the particular needs of the business they are managing. Doing so allows the accountant to make the business more efficient and to perform more tasks in less time. Some examples include:
Automated billing and invoicing processes ensure that documentation is done correctly and in a timely manner
Tracking of merchant and supplier information in a single database makes it easy to track current statements.
Generating accountancy engagement letters expedites the process of contract signing
Digitized management of monthly payroll automates salary computations and payslip generation
Banking integration allows decision makers to make plans based on current financial data
Modern accounting software can be programmed to perform these basic corporate functions, allowing company accountants to be efficient in their processes. However, as more new software is developed, so do the best practices for accounting evolve. Thus, an accountant should keep abreast of IT trends as part of their continuous learning.
Improved Accuracy for Better Business Decisions
Knowing the numbers does not just tell businesses how much they are earning. Company financials are also important for helping businesses to make informed decisions about how they can improve their performance. Modern accounting software helps to ensure that financial information is accurate and has little chance for error. 
Instead of using manual bookkeeping methods or relying on a spreadsheet with user-generated formulas, accounting software can be integrated with business processes to make data collection easy and verifiable. This reduces the risk of using erroneous information. Additionally, the software can automate computations so there is less margin of error.
Accounting accuracy is important to corporate financial stability, and not just for its ability to affect business decisions. It also protects the company from being penalized for erroneous financial reports, particularly where taxes are concerned. Accounting software provides a safeguard against these mistakes.
Security of Financial Information
While some companies might continue to keep physical ledgers, those that use modern accounting software can be assured that their financial data is safe from getting lost, damaged, or destroyed. Prior to digitization, accountants would have to reconstruct a company's financial data that has been lost in a fire, flood, or other disasters. With the digital file management features available in accounting software, this information remains secure on a server. It also makes it easier to find information without sifting through physical files and paperwork.
A company's financial records contain a lot of sensitive information, and accounting software can prevent unauthorized persons from accessing this data. Software providers need to comply with the security standards set by the industry, so financial information remains exclusive to accountants and delegated personnel.
Advancing Strategic Corporate Capabilities
With many of the basic accounting functions being performed with the help of software, accountants can take on a more active role in the company's strategic planning. Accounting software can also be used to perform statistical analysis on a company's financial data, which can provide quantitative measures regarding a business's processes and potential for improvement. As such, accountants can be more involved in more managerial activities such as determining business profitability and planning strategic acquisitions.
Additionally, accountants provide the primary data for assessing risk management processes. Accountants are responsible for collecting financial data and preparing reports on the financial status of the company. This information is also useful for determining possible risks, their damage potential, and creating policies to manage and minimize them. Without this data, it would be difficult to determine what risk management processed should be in place to ensure the company's survival.
Modern accounting software has transformed the accounting industry by enabling accountants to do more than just basic accounting. Accountants are no longer just measuring a business's financial wellness but can play an active role in preserving and improving it as well. 
You may also like: Best Accounting Software for Your Small Business Startup
Image source: Shutterstock.com