Click here to get this post in PDF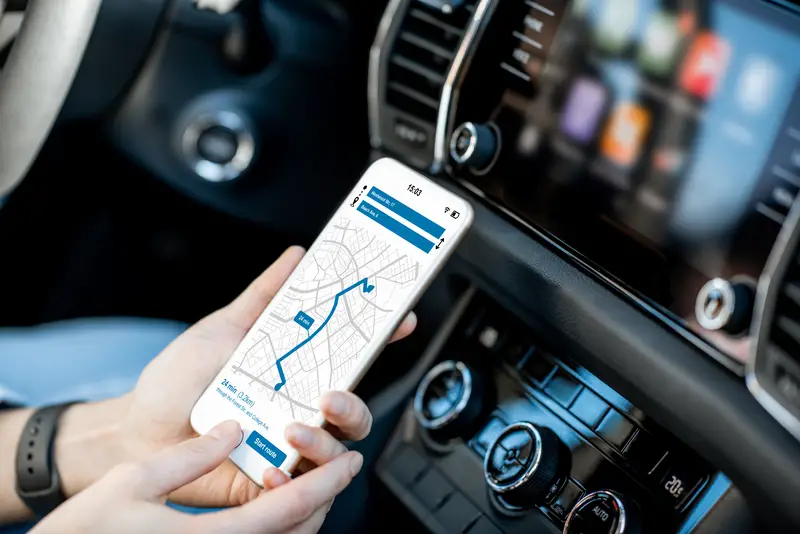 If you're someone who owns a business where transportation is essential or if you drive for a living, then you understand how important minimizing travel time is. This is why if you're not already using a route planner, you should be.
However, you can't just choose any route planner for the job. Suppose you want to minimize travel time for your business. In that case, you need to select a navigation app that provides real-time traffic updates, reroutes you to avoid road slowdowns like construction, and optimizes a route with multiple stops. Fortunately for you, we've come up with a list of apps that do all these things. Read on to learn more.
Route Planner Apps that Minimize Travel Time
RouteXL
RouteXL is a free route planner app that is designed for delivery drivers. It offers route optimization and allows users to enter up to 20 stops. This app will order your stops into the most efficient order to reduce your total travel time.
For ease of use, this tool allows you to import addresses from an Excel spreadsheet. You can then export your route directions to a GPS or navigation device. You can also share them through email or social media.
MapQuest
When it comes to free route planning tools, MapQuest is a tried and true solution. In business since 1996, this platform is easy to use and offers excellent turn-by-turn directions. Additionally, it will tell you where to find the best gas prices along your route.
With MapQuest, you can add up to 26 stops per route and optimize your navigation, so you spend the least amount of time on the road. MapQuest can also optimize your route based on your preferences for things like roads and gas expenditures.
Waze
The Waze route planning app offers a great user experience by providing real-time updates and real-time information from other users. As a result, the app can adjust your route to improve your arrival time and provide shortcuts other tools might not have recognized. 
A significant benefit of Waze is that you don't need to tell it to take the shortest route. Waze automatically chooses the most efficient route for you to take. Additionally, you can tell it when you need to be somewhere, and it will alert you when you have to leave.
Google Maps
Almost everyone has used Google Maps at one point or another. This tool lets you plan routes with multiple stops and it offers you a choice of routes to pick the most time-efficient one.
The Google Maps interface is user-friendly and capable of planning routes with up to ten stops. Additionally, you can use Google Street View to see what your destination looks like, making it easier to find where you need to go.
Maptive
The Maptive software platform is built using Google Maps API. This gives users access to Google's industry-leading technology. However, Maptive takes Google Maps' features a step further by offering users a multi-stop route planner of up to 73 stops. It also optimizes these multi-stop routes by ordering destinations in the most time-efficient way. Additionally, Maptive allows you to plan multiple routes at once. This is highly beneficial for businesses planning delivery routes.
Maptive is cloud-based, allowing drivers to access routes from anywhere and on any device. It also features a user-friendly interface that includes a drag-and-drop option for reordering stops.
Flightmap
Ideal for sales and delivery professionals, Flightmap optimizes routes based on a vehicle's speed, size, and volume. For this reason, it's a great tool for companies that employ various vehicle types.
Flightmap is free so long as you only add 200 stops per month per vehicle for up to two vehicles. This equals about 18 stops per day for each vehicle. 
Flightmap integrates with Tookan, a popular delivery management tool. It also offers a number of sharing options. For instance, you can export your route to a spreadsheet or send your map through email.
Circuit
If you need to arrive at a location within a specific time frame, Circuit is the ideal software for you. Furthermore, you can prioritize locations based on when you need to arrive. After setting these parameters, Circuit will arrange your stops and create an optimal route and then offer turn-by-turn navigation for the said route. For these reasons, this platform is best for delivery and sales professionals.
Summary
The best way to minimize travel time for your business is to adopt route planning software. The applications we've mentioned here will optimize multi-stop routes, so you spend the least amount of time driving as possible, so you'll get the most out of your working hours.
You may also like: 5 Apps to Help You Save Money on Your Overseas Business Trip
Image source: Dreamstime.com