Click here to get this post in PDF
When an online store owner is faced with the task of expanding their business and migrating their site from WooCommerce to the more modern Shopify platform, there are simple yet important rules to follow.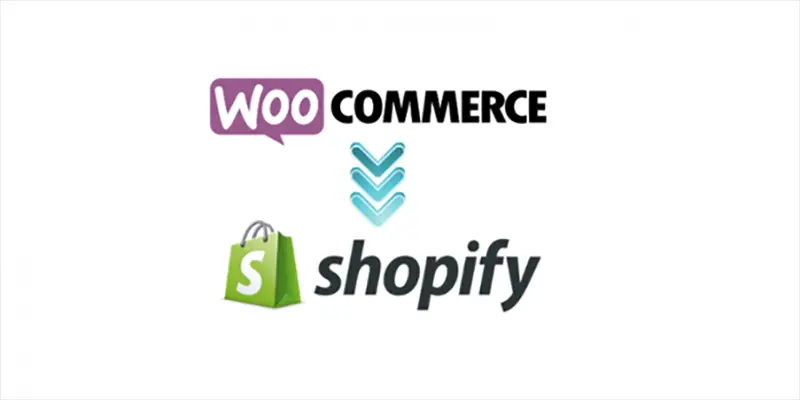 Features of WooCommerce
WooCommerce is a standalone software plugin for WordPress. This is one of the most popular and well-known solutions on the market. But when a user chooses a WooCommerce platform, he is responsible for the technical component of the online store: hosting, domain, WordPress technical features.
Why Shopify is so attractive
Shopify is the most versatile and convenient online commerce service for successful online sales. This platform has all the tools for creating a platform and a quick start of sales. It's easier to figure out, so Shopify is great for newbies. Learn more, call our specialists!
Shopify vs WooCommerce Comparative Analysis
Shopify usability
Shopify is great for entrepreneurs who have a product, location, and consistent target audience needs. It is the most efficient solution for collecting orders and processing payments. This service is very easy to get used to, even for a beginner. Due to its versatility and autonomy, Shopify does not require special knowledge in the software side of the issue and will save the client's time on the technical aspects of developing an online store.
With WooCommerce, beginners will have to work hard and spend time learning about the specifics of working with hosting, site security, data export and import. A large number of plugins simplify management processes, but lead to an increase in website development costs.
Effective checkout tools on the Shopify platform
Shopify offers the easiest checkout experience. This feature is supplied with reminder add-ons for a customer who started to place an order but did not complete all the required steps.
The function of restoring connection with a potential client is just one of many that are offered to the owner of an online store to build effective sales and maximize traffic conversion.
Shopify is the best social media integration solution
WooCommerce also offers integration with social media profiles. But the client will have to pay more, and of the free offers, there is only Facebook.
Shopify quickly integrates with Facebook, Instagram, Pinterest, and more. This is an additional opportunity to attract new customers to the store at no special cost and increase the overall traffic of the Internet resource.
Simple Tips for a Successful Switch to the Shopify Platform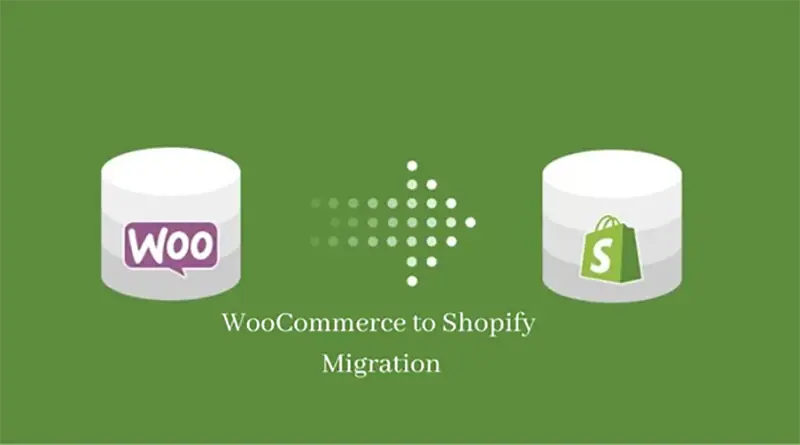 In order not to harm the site and successfully switch to the Shopify platform, you should adhere to certain rules:
1.      Before exporting data, make a backup copy.
2.      Should any unpleasant surprises arise during the transfer of data, the backup will allow you to repeat the process without any loss.
3.      Duplicate content in different languages.
4.      For multilingual sites, you should double-check the integration of duplicates in different languages to avoid duplication.
301 redirect redirects to maintain SEO rankings
After changing the platform, you need to correctly configure the redirection of users from old pages to a new resource. This is an important aspect that affects the quality of the resource for certain search queries. A 301 redirect is a special script that allows you to redirect a client from an outdated source to a new page on the site.
Full export of all data
When exporting, users often miss out on some product variation data. Before transferring, make sure that all product variants are present in the XML file.
Users data security
Before migrating a site, you need to audit the number of registered users. This is the most vulnerable piece of information when integrating with a new platform. Credentials, passwords, personal information should be stored in the same folders. In case of unsuccessful migration, customers will be able to re-register, but it is better not to force users to recover passwords or create new user profiles.
Call the MakeBeCool company and our staff will answer all your questions.
You may also like: How to Convert Your Ecommerce Business into a Shopify-Based Business?