Click here to get this post in PDF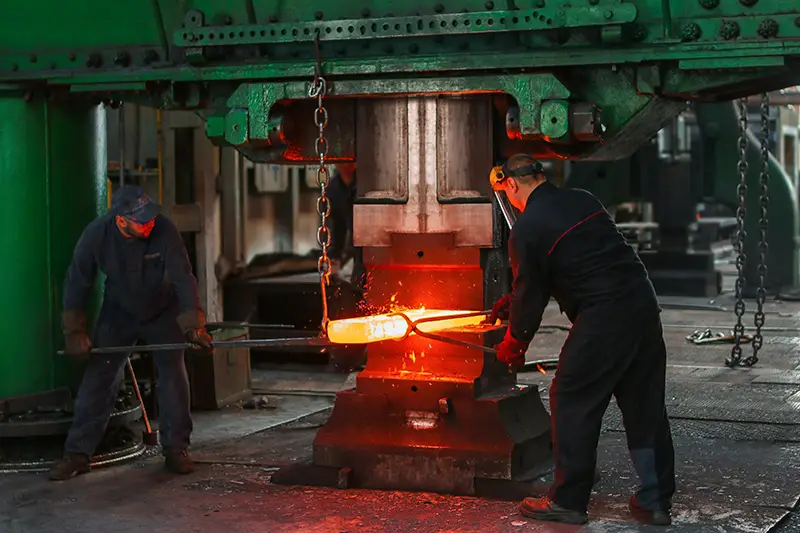 There are many reasons why an OEM will choose to buy flat washers directly from a stamping manufacturer. When they need SAE flat washers for a new luxury car or HDG flat washers to include in structural fastener assemblies, they're looking for products that are made to certain performance requirements. If components like zinc flat washers don't seem very unique or extraordinary, that's actually a good thing, because it means the metalwork that's gone into their manufacture is just right. The dimensions and materials of small devices like USS flat washers may appear simple, but they need to meet very exact requirements in order to perform as they should and support very complex systems and equipment. All of this wouldn't be possible without metalworking.
Metalworking is one of the oldest and most prominent forms of manufacturing. Using different techniques to process and then shape metal into an endless variety of forms has made civilization possible. Over the centuries and throughout the world, metalworking has been used for essential purposes like the formation of tools and structures, as well as for uses of art and ornamentation. This remains true in the modern world, but methods of metalworking have advanced far since the earliest days of smelting, forging, and smithing. There are many companies now offering custom metal fabrication, with the ability to cover all of your specialist requirements.
Modern metalworking processes are essential to transforming raw materials into the equipment, structural elements, and ornamental products that are everywhere today. Although they are used to meet a need that has not changed—ending up with a metal object that fits a specific form—the way these processes are carried out has changed a great deal. They usually fall into one of the following categories.
Metal Casting
Metal casting is the process of taking metal that has been heated to its molten or liquid state and pouring it into a form or mold. As the molten metal fills the cavities of the mold and then cools, it maintains the poured shape. There are many different types of metal casting, which are typically categorized by the type of mold or form used in the process. For example, sand casting uses formed sand, special sediment, or similar foundry materials to determine the shape of the part. Spin casting uses special equipment to rapidly rotate the mold so that the molten metal evenly coats the cavity and solidifies as it cools.
Metal casting is an efficient way of creating a finished form directly from molten metal. Usually, no additional shaping or significant modifications are needed beyond basic finishing. However, forms made through metal casting are restricted by the mold and access to molten metal.     
Metal Forming
Metal forming includes a variety of processes that alter the form of raw material. This is completed mechanically using many different types of equipment. Metal forming includes what's known as bulk-forming, which deforms metal to create a workpiece that's better suited for additional processing. Bulk metal forming includes processes like forging, rolling, and extrusion. Through these methods, the raw material is usually heated and then passed through machinery that refines it into a workable shape, such as a sheet, bar, or rod.
After the bulk-forming process, the metal can be further modified into a finished shape through a mechanical process. One example of this is metal stamping, which uses dies and a power press to modify or punch the shape of the metal through force.
Metal Cutting
Metal cutting includes various processes that shape metal by removing portions of the material. As with metal forming, various processes are used to create a shape that meets certain geometric and dimension requirements.
Metal cutting requires special tools and bits that are hard enough to cut through tough materials. Some of these methods are carried out with standard machinery, including manually and mechanically operated tools. Other metal cutting methods use specialty and precision machinery, such as CNC mills, water jets, electronic discharge, and photochemical abrasion. As excess material is removed through these methods, the required form is shaped.   
Metal Joining
Metal joining includes a variety of options for joining various metal pieces and components to create one form or structure. Usually, this involves melting a portion of the metal so that it joins with the other component. Welding is a common example of this. A filler material that allows for a metallurgic reaction between two parts can be used in a similar manner. This is how soldering works. Joining methods like hot riveting is also counted as metal joining since it forms a permanent joint.
You may also like: The differences and similarities between metal fabrication and welding
Image source: Pexels.com