Click here to get this post in PDF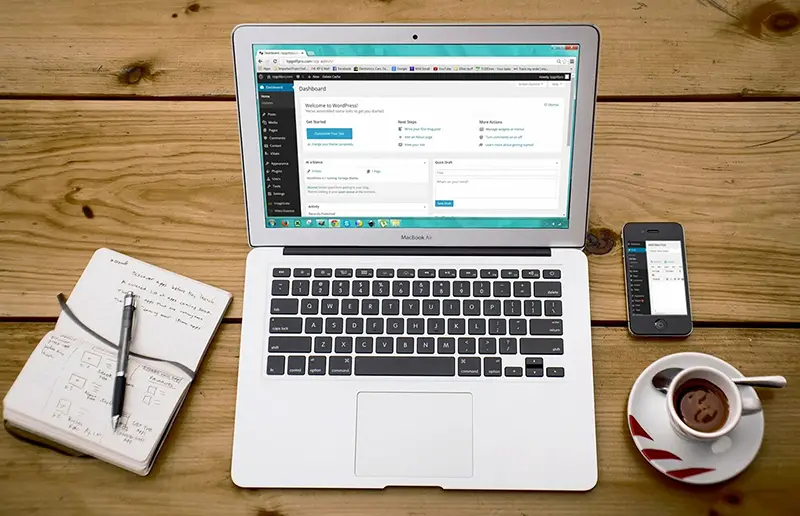 This article contains affiliate links. For more info, see disclosure.
While you can always make use of a website builder to build your website – you know, one of those DIY builders that proliferate the Internet – there is still nothing quite like the expertise of a real website designer. If you want something with a bit more oomph and something more personalised and suited to your business and professionalism, then you need a professional to build your website for you. But if you're thinking of utilising the expertise of a website designer and would like to ensure that you can make the most of their knowledge, here's how you can maximise the work and skills of your chosen website designer.
Plan it from the beginning
Before you even confer with your website designer, plan your website from the beginning. When we say plan, what we mean is putting together a draft of your ideas and what it is that you want your website to have. Even if it's only the planning stage, you should already know how many website pages you want, what kind of features you would like your site to have, whether or not you need e-commerce functionality, and what extra or additional services you may need. Think also about your preferred colours and fonts and the styles which interest you, and consider your target audience. If you can, put together some examples of your favourite sites so you can show this to your website designer as well. If you are clear with what you prefer, your designer can more easily put together a site that adheres to your preferences rather than give you something that you want changing in the end.
Find the right one
Of course, while you may want to spend as little as possible on your website project, it still pays to choose a website designer who has the right amount of experience, such as the website designers from Expre Digital Ltd. You could end up saving more money because you don't have to constantly make changes just because you didn't like what they created. Look for reviews online and read testimonials from past clients and ask for examples of their work. You should also consider the chemistry between you and the web designer – do you get a good vibe from them and have a feeling that you will get along? This is important, too. The designing of a site can take a bit of time, so you want to be sure that your website is in good hands with someone you can work with and trust.
Make it as official as possible
Signing a contract with your designer will make everything official, and you should only do this once you have stated everything you want to be done and have made your vision clear. A contract will protect you from any problems or misunderstandings later on, and be clear when it comes to expectations, deadlines, and the outcomes and goals. You should include other specific details such as the objectives of the project, calculations regarding budget, the terms of payment, the timeline of the project, who will be responsible for a specific feature or element, and who owns the content. After all of this and everyone has signed on the dotted line, you can proceed with confidence.
You may also like: A Step By Step Guide For Building A Business Website For SME Owners
Image source: Pixabay.com